GoGoBest, site specializing in the sale of electric bicycles, electric scooters, walking pads etc. in July it started a big sale that also involves leading products at the lowest price. The products are shipped free of charge and quickly from Europe It is therefore worth checking if there is anything you can take advantage of this summer already.
Here a selection of the most interesting products or who have suffered the greatest price reduction or visit the page dedicated to the promotion.
Electric bicycles and scooters on offer
Niubility B20 e Niubility B16 I have two electric assisted bikes that share most of the technical specifications: engine from 350W with a maximum speed of 25km / h; 36V 10.4AH battery with a autonomy of 40 / 50km; disk brakes; both are foldable for easy transport.
The difference between the two models is mainly in the size. The small one Niubility B16 it measures 137x24x113 and weighs only 19KG. It is a reliable bicycle, very simple to use and is ideal for those who want to take an additional vehicle on vacation (for example with the camper). Niubility B16 is available on this page on offer at € 599.99 instead of € 899.99
La Niubility B20 instead it is ideal for those looking for something more but still want a vehicle that is easy to transport. In fact, we find 20 ″ tires that guarantee greater comfort and safety. In addition, in the B20 there is a 7-speed Shimano gearbox that helps us to overcome climbs more easily even without the need for electric assistance. Niubility B20 is available on this page on offer at € 599.99 instead of € 899.99
Bezior M1 e Bezior M2 instead they are two more "classic" bicycles in terms of setting. They cannot be folded but offer a more comfortable layout to drive thanks to 27.5 ″ tires. Excellent technical characteristics: 250W motor and a 48V 12.5Ah battery that guarantees good power and an autonomy of almost 80KM.
Disc brakes, suspension fork and 7-speed Shimano gearbox complete the good quality technical equipment.
La Bezior M1 e Bezior M2 they differ only in aesthetics as the M1 is meant for men, while the M2 for women. Both are on offer at the very attractive price of € 799.99 (instead of € 1299.00). The Bezior M1 is available for purchase on this page, instead the Bezior M2 on this page.
Finally, look for a bike that is also suitable for some outings, we suggest you take a look at the excellent one too Bezior M26 that only € 100 of difference offers any upgrade that make it suitable even for more demanding routes.
Indeed the Bezior M26 in addition to the front hydraulic suspension, also adopts a rear central suspension that guarantees excellent behavior, also the Shimano gearbox is 21-speed.
La Bezior M26 is available in promotion on this page at 899 € (instead of € 1299.00).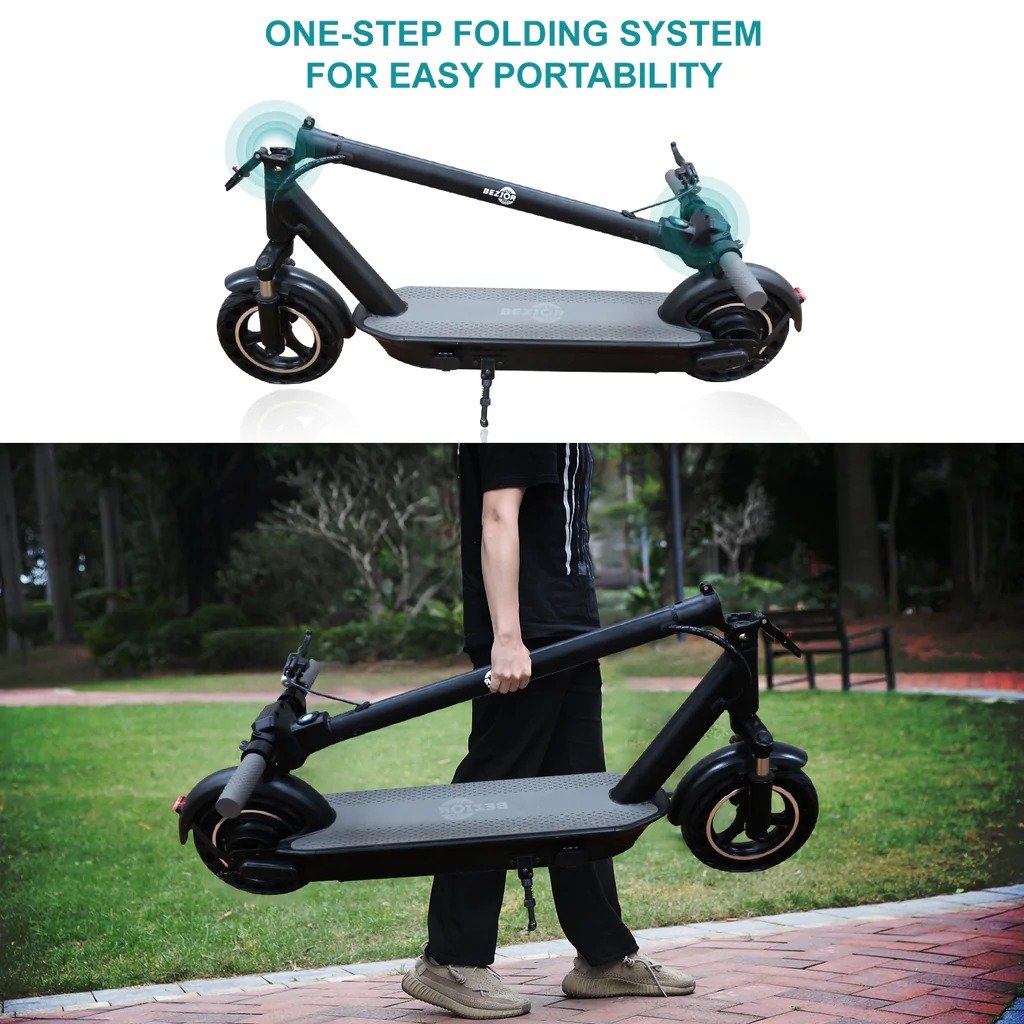 We close this chapter dedicated to electric mobility by pointing out thegreat offer for the Bezior S500 electric scooter.
Beautiful and robust, it will allow you to enjoy the summer days in complete freedom. The powerful engine from 500W guarantees an excellent starting point and the possibility of facing climbs of 10/15 °. The maximum speed is limited to 25Km / h in compliance with the highway code. The 48V / 15Ah battery guarantees aautonomy of 40 / 50KM.
Bezior S500 is on offer here at 329.99 € (instead of 699.99).
Fitness offers at home
Even if summer has already arrived and we tend to do outdoor sports, this is it the right moment to buy what you need to stay fit training comfortably at home.
Il Walking Pad R2 it needs no introduction. It is one of the latest models from the Kingsmith house (partner of Xiaomi) which produces the best tfoldable apis roulant.
In fact the big advantage of the Walking Pad R2 is its ability to close itself to occupy 90% less space. Nevertheless, the technical characteristics are of an excellent level because it is able to reach 10km / h. Everything is controlled with the remote control and the practical display shows us our progress. It is also possible to use it in "walk" mode in which the walkingpad's AI recognizes our pace and adapts the speed automatically.
Il Kingsmith Walking pad R2 is on offer here at € 499.99 (instead of 899.99)
If, on the other hand, you are a "pedaling" lover, you cannot miss the beautiful one Ysoul S3, an indoor spinning bike. Practical, robust and very quiet. It works with a magnetic resistance that allows you to adjust up to 100 levels of intensity. There bluetooth connection allows you to check your progress through the dedicated application.
The YESOUL S3 is on offer here at € 399.99 (instead of 699.99)