Are you interested in OFFERS? Be smart and subscribe to our Telegram channel! Lots of discount codes, offers, pricing errors on technology from Amazon and the best online stores.
Gmail, the popular email service from Google, introduced a new mobile feature that uses intelligence artificial to improve the efficiency of searches in your mailbox. This feature, called "Main results", is designed for show the most relevant messages based on our search query. Let's see how it works and what it means.
Check out the AI-enhanced search that's come to Gmail. Using machine learning, Google is now suggesting what to look for
This innovation relies on machine learning models to deliver exactly what we're looking for. The section "Main results" is populated with emails that Gmail thinks are most relevant to search what we are doing, considering various factors, including the search term and most recent emails. If we are looking for a specific email, the section "Main results" can help us find it quickly, avoiding the need to scroll through a long list of results. Gmail will display two relevant results in this section, which is useful if we want to identify emails that best match our query.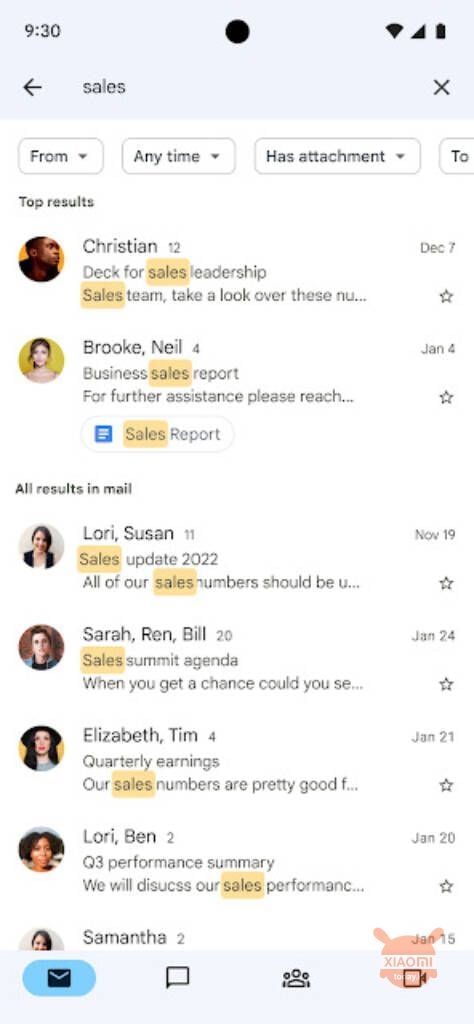 Read also: Gmail now has a blue check, but not like Twitter: what is it for
After the section "Results main", we will find the section "All the results", where newer emails take precedence. So if we don't find what we're looking for in the first section, we can always scroll down to the section "All results in the mail" to see all the results of our search. This new feature integrates seamlessly with existing search filters of Gmail, which already helped us to further narrow the search. It's important to note that the more specific your search terms, the more likely Gmail will return relevant results.
Google started rolling out this new feature starting June 2 for all Workspace customers and Google Account holders personal data, although it may take up to 15 days for all eligible users to receive it.