Are you interested in OFFERS? Be smart and subscribe to our Telegram channel! Lots of discount codes, offers, pricing errors on technology from Amazon and the best online stores.
To facilitate the experience of finding and buying cars, Google is developing a search tool for car prices integrated into the browser. Those interested in the resource should already know that buying this type of good online can be risky, not only due to fraud, but also due to the necessary physical contact with the vehicle before the purchase. However, ease comes to accelerate this first contact with dealerships and vehicles.
Google is developing a search tool that helps us check car prices. Will it be a valid helper for purchases?
This Google service that allows you to check car prices is far from in its infancy. At launch, it will be available for i auto dealerships based in the United States. To participate, merchants need to list their inventory on their Google Business Profile, which will make it easier for consumers to see through placement. After all, one of the great difficulties in the used car and dealer sector is check if the model that interests the customer is available and what color it is, for example. In-person visits to the dealership can often be a waste of time.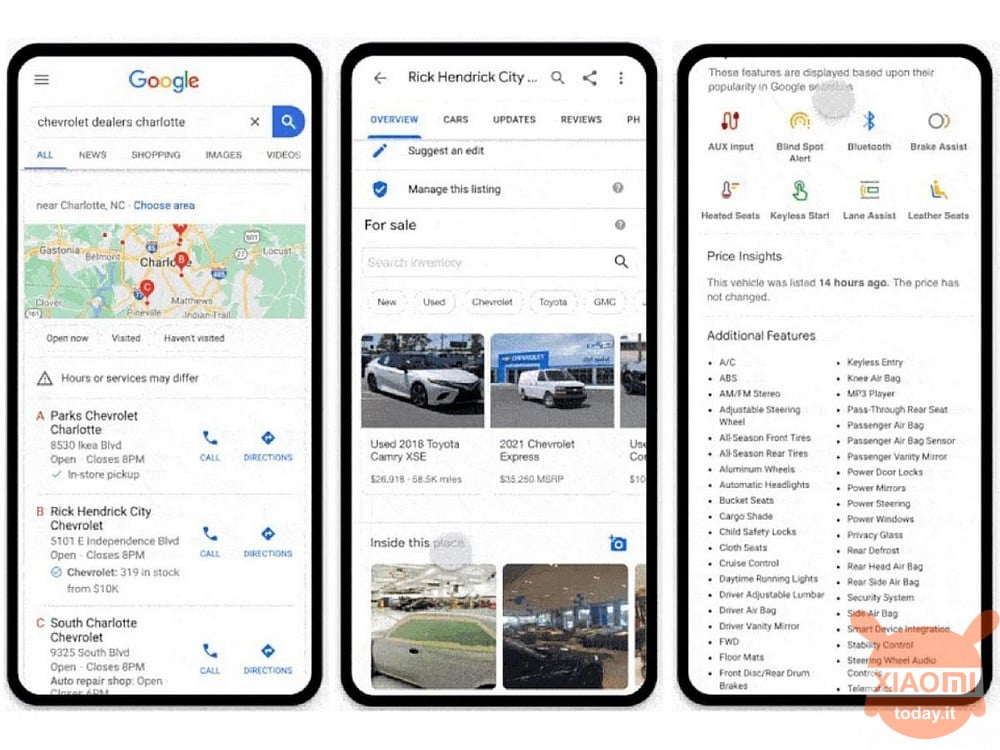 But how will the service work? Definitely, it will work more like a widget that companies can set up and use. After an appropriate configuration, the service that we will call "Google Auto Prices" will display any type of vehicle, including used ones, as long as with identification number.
In addition to the existing categories in the search bar, such as Images, Map e Video, a new section named will appear Cars, which provides details of the model and the location of the dealership. In any case, the interested consumer needs to go on site to have the car appraised and other bureaucratic details, but the tool somehow facilitates the choice. In fact, if he should have already half-clear ideas, just check if there is the color of the car or a desired configuration and that's it.
Amazon offers
€123,99
available
to March 22, 2023 17:28
Last updated on March 22, 2023 17:28