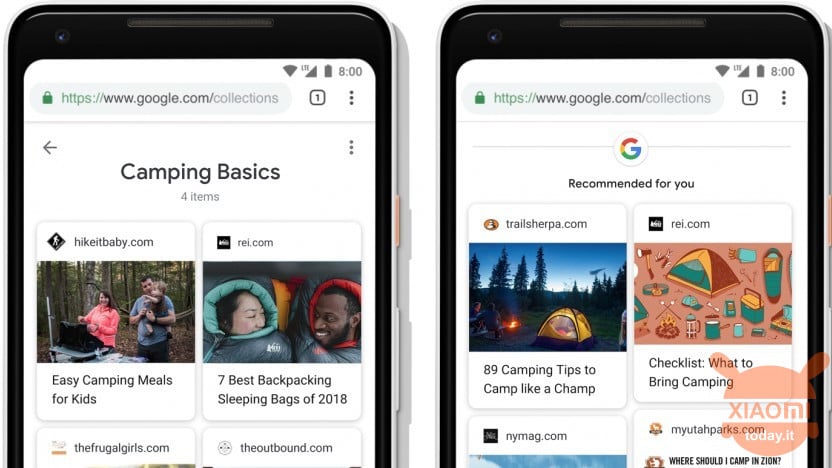 Who of you knows Google Discover? Perhaps with almost this name, but it is a feature of Big G that many users, Xiaomists and others, have certainly seen. You know that search bar to which accessed by swiping to the right, then going to end up on the "card" located on the left of the home page? Well, it's just that service. Currently the devices Xiaomi, so those with the MIUI Launcher integrated, they don't have this handy feature that allows view all feeds that most interest us. Obviously everything is driven by artificial intelligence and its algorithms that aggregate information and news more compatible with our interests; although this feature is not present on the system launcher of our devices, a member of the team xiaomi.eu seems to have discovered strings that suggest its presence in the system even if only in two "regions".
Google Discover found on MIUI Launcher ... but it doesn't work anywhere
As we said, this convenient service allows you to scroll through lots of news, and insert among the "favorites" the ones we like best. Through Machine Learning, that process that allows Google's artificial intelligence to understand our interests based on the ones we have chosen, the algorithms will find compatible articles and news on the net.
Unfortunately, most Android smartphone manufacturers does not implement this function in the default launcher on their own devices and among these we find Xiaomi with her MIUI. One of those that does it is OnePlus, as well as Google of course. However, it has recently been learned that the Google Discover feed service works in the MIUI launcher in certain "regions" and we discovered it thanks to Igor Eisberg of the team Xiaomi.eu. As we can see in the video below, access to the feed works exactly like on a Pixel device: you only need to scroll to the right from the home screen and you're done.

From a more technical point of view has been found code string which indicates the operation of the service only in 2 "specific regions": "mx_telcel" and "lm_cr". From these strings it was also learned that such function was addition starting from the update of MIUI 9.8.2 of the 2 August 2019. Now we don't know if Xiaomi, or rather the MIUI team, plan to implement this feature on their own devices but it seems so. In any case, if you really want to use Google Discover, there is a solution, and it's simple: use a third-party launcher like Nova Launcher o Action Launcher, installable via APK.
Are you interested in OFFERS? Follow our TELEGRAM Channel! Many discount codes, offers, some exclusive of the group, on phones, tablet gadgets and technology.