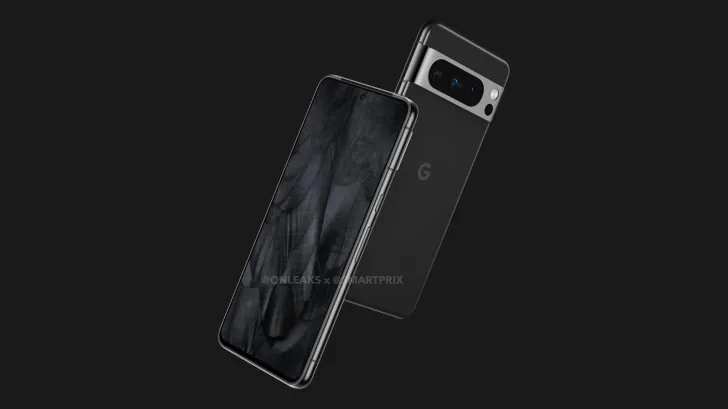 A few days ago Google announced the I/O 2023 annual conference. According to official information it should be held on May 10, 2023. According to the information in our possession, the technology giant should present the new generation smartphones on that occasion Google Pixel 8 and Pixel 8 Pro (codenames respectively "shiba"and "husky"). Today we know what the Pro model will be like and what its key specifications.
When will the Google Pixel 8 Pro come out? What will its design be like and what are its specifications? The first unofficial answers from a reliable source
Google Pixel 8 Pro design
While we have no confirmation of the hardware upgrades the series may receive, we do have exclusive information on the design of the Pro model, please concession of the informant OnLeaksIn partnership with Smartprix. The images show a redesigned body with corners rounded than before. Also, a significant change can be observed in the camera module, where all three objectives are now integrated into a single oval area. There is a new sensor located under the flash, but its specific function remains unknown. It could be a macro or depth sensor or a completely new sensor technology.
Google Pixel 8 Pro specs
According to what has been disclosed, these should be the technical of the smartphone.
| | |
| --- | --- |
| Brand and model | Pixel 8Pro |
| Operating System | Android |
| Display size | Approximately 6,52 inches |
| Sizes | 162,6x76,5x8,7mm |
| Thickness | 12 mm |
| Type of display | Piatto |
| Processor | Google Tensor G3 based on Samsung Exynos 2300 processor |
| Front camera | Centered single selfie camera |
According to the latest information we have, smartphones should incorporate support for HDR technology offset. This technology allows for the acquisition of multiple exposures simultaneously, using the same pixels. As a result, you can achieve the same visual effect as traditional HDR without the increase in capture time or the risk of blurry images caused by frame misalignment due to motion.
How about? Do you like the Pixel Next Gen? To me very much!