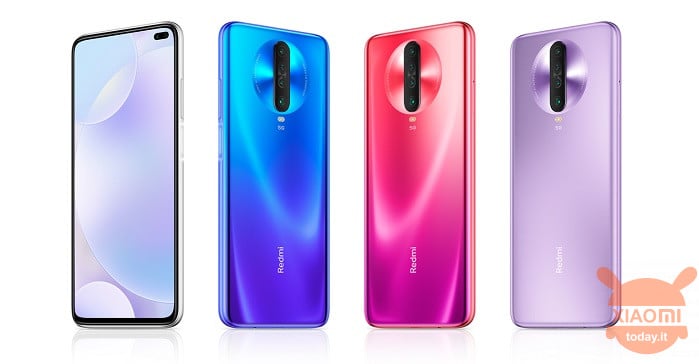 Ciao a tutti #Xiaomici, as you well know it was recently presented the Redmi K30 5G, which will probably be the hardware and design base for the future Mi 10. Among the features that have made this device so much talked about, we find a display with a refresh rate ( refresh rate) at 120 Hz, compared to the traditional 60 Hz that most smartphones in circulation are equipped with.
But why do we discuss so much about the number indicating the frequency of updating and above all what is it?
The refresh rate and therefore the relative value expressed as a number, indicates the number of times a screen redraws an image. It is measured in Hertz (Hz). Smartphones with a higher refresh rate will have lower motion blur and noticeably clear image quality. This type of display can only be seen in flagship devices but given the evolution of technology and the consequent price drops, we can soon expect this feature even in the cheapest smartphones.

Advantages of displays with high refresh rates
That said, let's move on to why in recent times this feature is becoming increasingly important in a smartphone. It is certain that a display with a higher refresh rate greatly improves our multimedia experience with the smartphone. Scrolling through the app drawer, scrolling through images, web pages, etc. becomes much more fluid. In addition, the displays with higher updating frequency make the eyes less tired. At the gaming level, we find optimized titles to take advantage of the highest refresh rate, so as to enjoy a smoother graphics, full of details, no delay or jitter, improving the overall gaming experience. Among the most famous titles we find PUBG and Asphalt 9: Legends.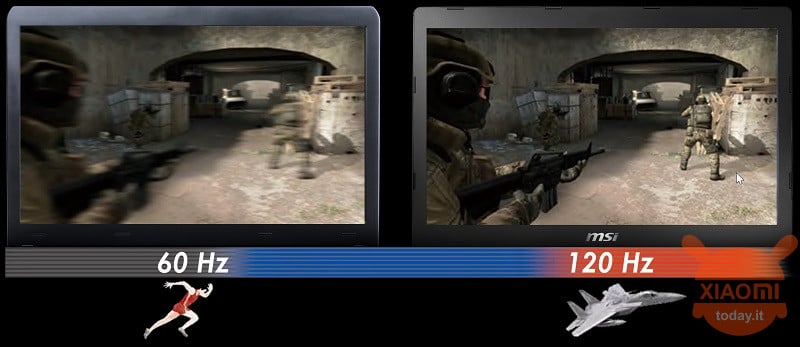 The image here above certainly makes it clear what we are talking about. For smartphones, this technology is quite recent, while for the TV and PC sector it has long been used in screens of medium range. Surely given the advantages that the technology brings with it, the update frequency will be the dominant theme of smartphones for 2020. And what do you think?
Are you interested in OFFERS? Follow our TELEGRAM Channel! Many discount codes, offers, some exclusive of the group, on phones, tablet gadgets and technology.