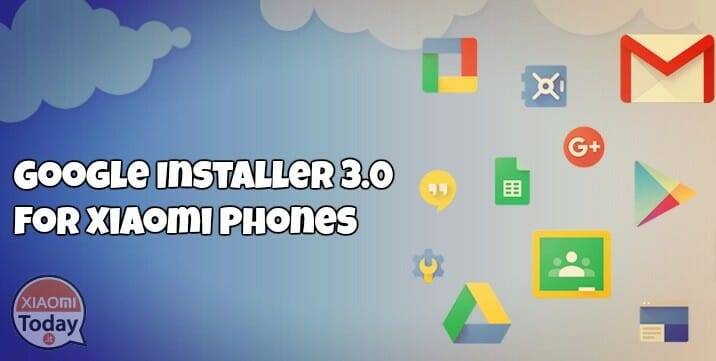 Needless to deny it, when you buy a Xiaomi smartphone, especially recently released, often we find ourselves a device with a non-optimized ROM (China Stable) for our country e lacking in Play Store and related Google services. The most common user in general immediately provides the unlocking of the bootloader and then the flash of an alternative rom like those proposed by the xiaomi.eu portal but other users, on the other hand, do not know how to move and sometimes even curse their purchase.

Xiaomi Mi8 Lite Global
FREE Shipping 8 / 10gg - Cover and Complimentary Film - Italy Guarantee 🇮🇹
249.99€
Fortunately for all this there is a solution that bears the name of Google Installer arrived at the 3.0 version, available for download together with a small guide for complete installation. Through Google Installer 3.0 it is now possible to install the Google Apps necessary for correct operation on all Xiaomi devices even with a locked bootloader and is compatible with all versions of Android including 7.0 Nougat and 8.0 Oreo, all with one click.
It should be added that use of Google Installer 3.0 does not invalidate the warranty as no root changes or system files are made. Finally, once you install the Google Apps you can proceed with the removal of the Google Installer app.
But now let's see the few simple steps to complete the installation of Google Apps on your terminal.
1
Download the Google Installer 3.0 apk from the link below directly from your smartphone.
2
Locate the file you just downloaded and proceed to setup on your phone. Soon after, start the 3.0 Installer.
3
Now click on the big blue button at the bottom of the app's screen.
4
For every single Google Apps you will see the installation start automatically.
DOWNLOAD HERE GOOGLEINSTALELR_3.0.APK
The application may work with other models of smartphones, but was created specifically for Xiaomi devices, so if you try to use it on other devices you could get bugs and system instability. I hope the guide is useful to all those who do not want to fiddle with their new purchase made in Xiaomi but above all that now can begin to really appreciate the quality without renouncing the purchase made.
Are you interested in bidding? Follow our Telegram Channel!
A lot of discount codes, some exclusive offers from the group, phones, gadgets and gadgets.