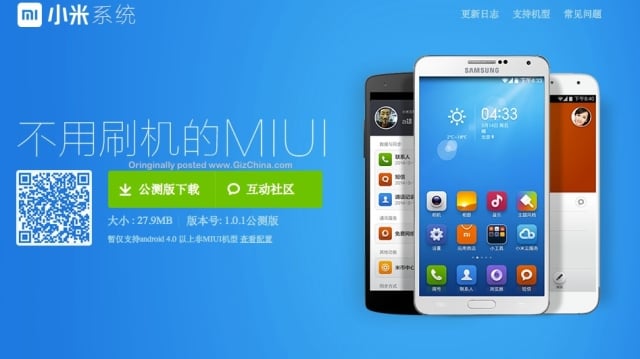 For a few days, it's available on the official Xiaomi / Miui forum, which will allow anyone who loves Miui but does not want to perform flash or rom installation on their devices.
The app we're talking about today is called Miui Express!
You understand, this is a simple .apk file that can install all of the major Miui features on your devices even with rom stocks. The features that will be installed will be:
The application Telephone Number Miui, so you'll have the classic Xiaomi dialer
The application Messages Miui
The application Contacts Miui
Classic Miui Launcher
Cloud Xiaomi applications to create your own photo galleries and save on a free 5gb cloud.
But how do you do this all in one step?
Very simple! All we have to do is download this apk, install it and the game is done. you will have some of the Miui apps on your device.
Here are the requirements for installing the package:
A Roma that is not the Miui
Android 4.0 or higher
at least 1gb of ram
100mb of user memory available for package installation.
Before installing the file enjoy the presentation video that Miui has created for the Miui Express!
We've tested the guidance on a Galaxy S4 and it's all working especially for Cloud synchronization and a pre-existing Xiaomi account.
via | [email protected]