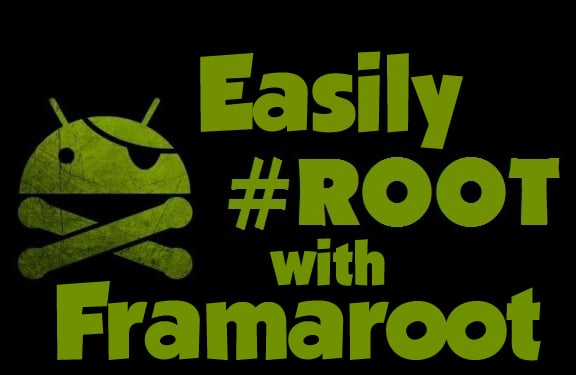 Today I decided to write a guide for those of you who are perhaps eager to root your device (to install a MIUI port but not only ...) and who, without the desire, time or specific skills, are not able to perform this operation with "traditional" procedures.
A senior member of the XDA forum, alephzain, has created a fantastic application called Framaroot, which, once installed, will allow you to root your smartphone directly from your phone with a simple click, without using a PC, terminal commands or complicated procedures!
As already mentioned, internet pullula of guides explaining how to get root privileges on many devices, but Framaroot is definitely the most immediate and versatile at all.
To do everything logically you must have it enabled in your Android device settings in the "Safety", the voice "Unknown origin"Which will allow you to install third-party APKs.
Framaroot is able to obtain root privileges on SoC Omap 3, Exynos 4, Qualcomm and Mediatek (including the Xiaomi HongMi)
The use is very simple, at the start of the application will welcome you with one of the following 2 messages:
A popup that says "Your device is not vulnerable to exploit included in Framaroot", in this unfortunately your device is not unlocked through Framaroot!

One or more exploit names are shown.
If you go back in this second case, click on the first exploit displayed, then the program will return one of the following messages:
"Success ……… .." -> Congratulations, you have obtained Root privileges!
"Failed ............" -> Unfortunately the exploit didn't work, go to the next exploit.

As usual I leave all the necessary links:

[button-green position = "center" url = "http://forum.xda-developers.com/attachment.php?attachmentid=2423136&d=1385779545 ″ target =" _ blank "position =" left "] Download Framaroot [/ button -green]
[button-green position = "center" url = "http://forum.xda-developers.com/showthread.php?t=2130276" target = "_ blank" position = "left"] Link Discussion XDA [/ button- green]



NB: The guide has been entirely written and tested by me, but the author of the following guide does not take any responsibility for the possible problems encountered in the execution of this guide. We recommend that you perform these operations with extreme caution and always make a backup of your data before starting it!

Are you interested in OFFERS? Follow our TELEGRAM Channel! Many discount codes, offers, some exclusive of the group, on phones, tablet gadgets and technology.