Who of you at least once in your life did not find yourself with your car battery completely on the ground? In this situation the profane who is in us comes out with a brute force, giving vent to the most immoral fantasy of blasphemies and insults. Fortunately, from today all this could become a mere memory thanks to Xiaomi that has recently launched on its crowdfunding platform a powerbank capable of starting the battery of our car.
Have you ever thought about restarting your car's battery with a powerbank? Thanks to 70Mai you can now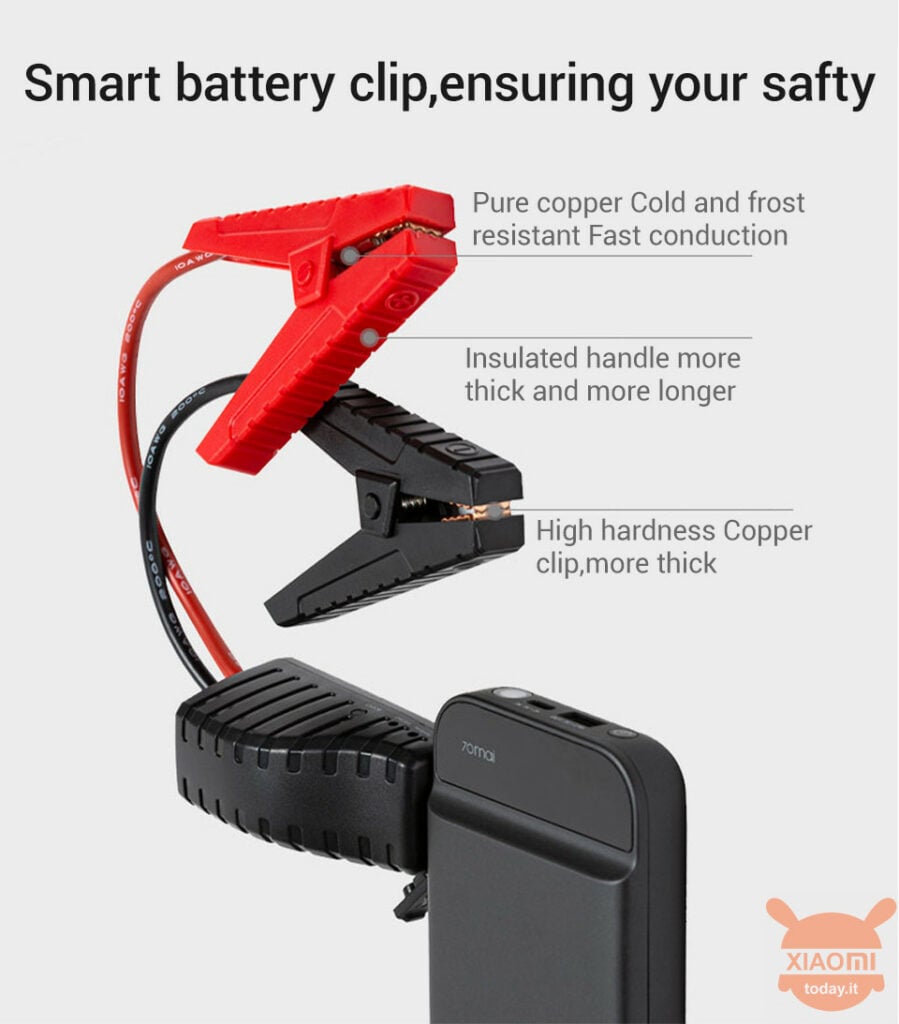 We are talking about a particular power bank of the 70Mai sub brand with 11100 mAh capacity which, in addition to performing the simple charging function for all our gadgets, allows us to start charging the battery of our car as well, as it is equipped with terminals with a proprietary connection for joining with the vehicle battery charging pins. The 70Mai powerbank is able to operate at temperatures ranging from -20 ° C up to 60 ° C and can also be used with motorcycles or other motor vehicles without having to use other vehicles to obtain the power needed to restart its own vehicle.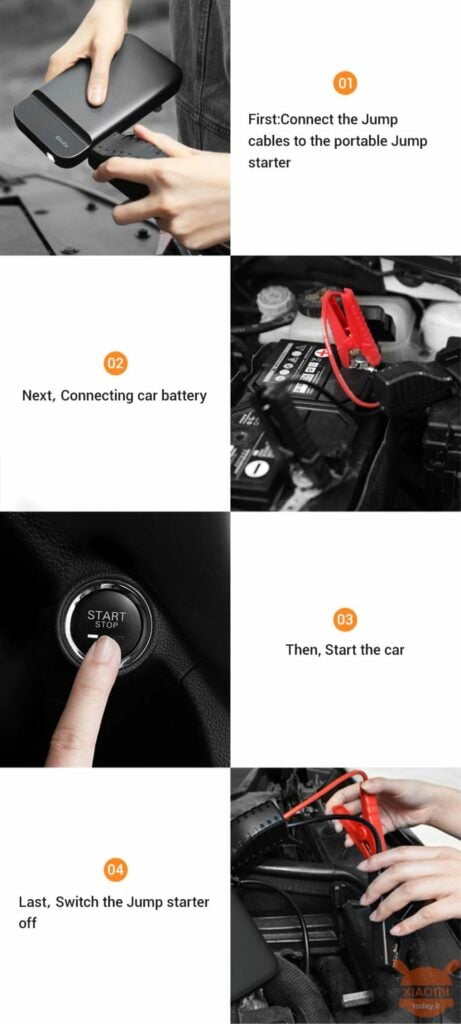 But that's not all because the 70Mai powerbank adds LED lights to the front of the product that allow the user to see at night or perform SOS functions for 48 hours without interruption. To recharge our gadget we find the presence of a USB Type-C port from 5V / 2,4A which will complete the autonomy in 5,5 hours. Of course there are security systems like automatic switch-off in case of voltage increase or overheating. If you are interested in this gadget, you can find it at AliExpress at the price of around 45 euros with shipping from Spain.
Are you interested in OFFERS? Follow our TELEGRAM Channel! Many discount codes, offers, some exclusive of the group, on phones, tablet gadgets and technology.