A few days ago we talked about Haylou RT LS05S which first debuted in China through Xiaomi Youpin, the famous crowdfunding platform, and then arrived in global version. We got to try it and here is our review. How will we proceed? First of all we will go to list all the specifications in detail and then we will go to see what are the things we liked the most, including thecompanion app (which is not Zepp).
Haylou RT LS05S review: almost everything you need from a sportwatch but at 30 €. At this price, perhaps we can't find better ... too bad for the Italian!
factory name: Haylou RT LS05S
: 1.28 ″ round TFT type with 240 x 240 pixel resolution
measures: 45.5 x 51.15 x 12.4 mm
strap: 22 mm thick
weight: 50.4 g
battery and recharge: 300 mAh (real 275 mAh) with maximum voltage 5V; it recharges in about 2 hours with pagnetic pins
autonomy: 10 days in normal use (but also 15), less than 5 with full feature use
connectivity: Bluetooth 5.0
IP68 certification: complete protection against dust and protection from permanent immersion in water (up to 3m continuous depth for up to one hour)
companion app:

Haylou Fun
Full review
Let's start with the impressions of unboxing. First of all the design is very smooth and neutral which makes it suitable for both everyday occasions and sports. It is not specified that it is one SportWatch but in reality, seeing all the features comes close to that genre. They are present only two physical keys on the right: one with red thread and one not.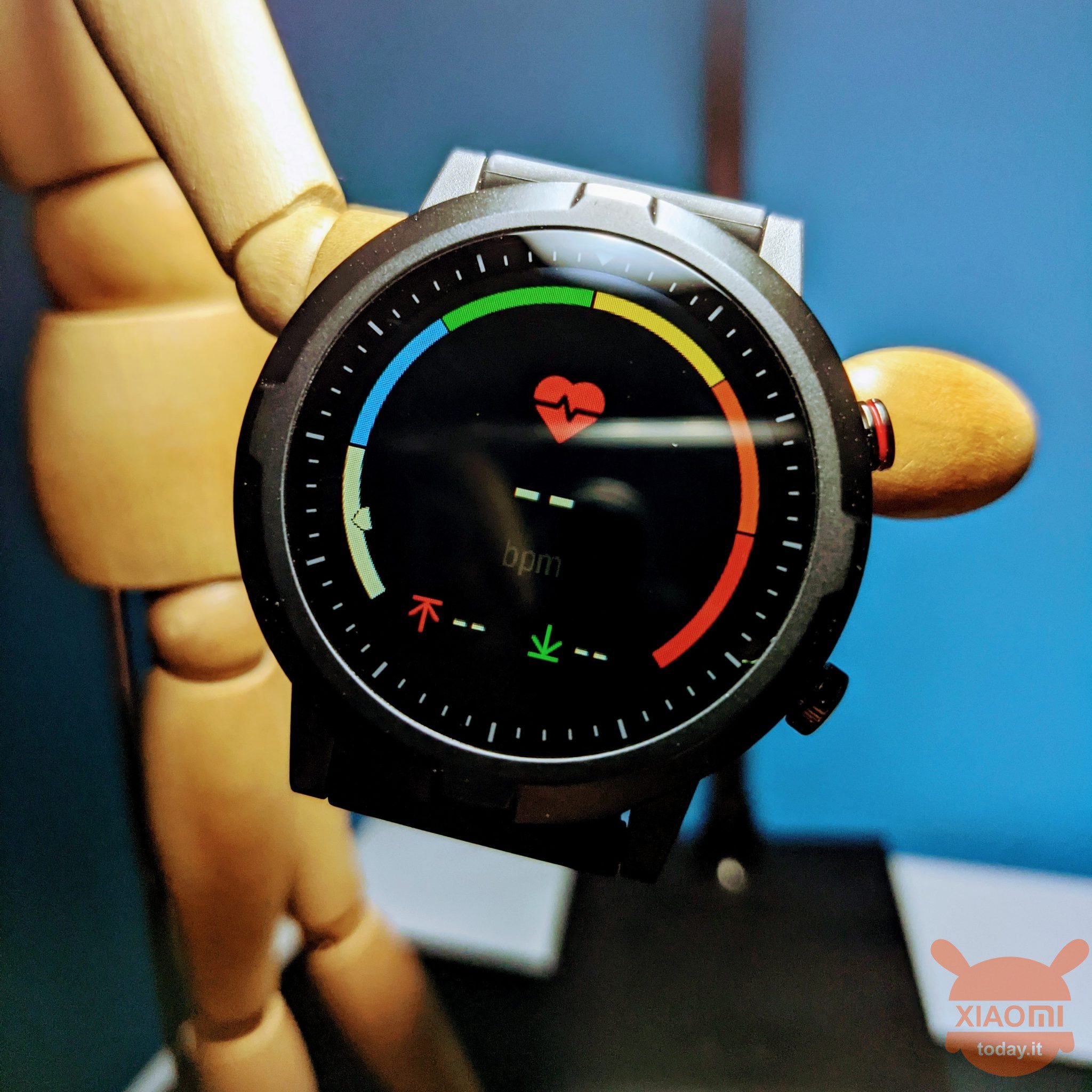 red button: when the screen is off it is used only to turn it on remember that Haylou RT does not support Always on Display
black button: when the screen is off, it is used to turn on the screen but subsequently also to access sports activities. From here, if pressed again nothing happens but we can press the red to return to the main menu (2 clicks) or to the general settings (1 click)
As for the display it turned out quite bright with the maximum level set, even if in direct sunlight it is a little difficult to see all the data on the screen. As the price range suggests, this is not an ultra-complete smartwatch but that nonetheless offers all the basic options. Still with respect to the display, a small complaint lies in the fact that theignition is adjustable only up to 15 seconds maximum.
A question that I immediately asked myself was: but i dials are customizable? Yes, within the application (really well done, but very slow) there is a setting used where you can customize (not too much) the dials of Haylou RT or download them online. The latter option unfortunately turns out blank: there are no additional buttons to proceed with the download.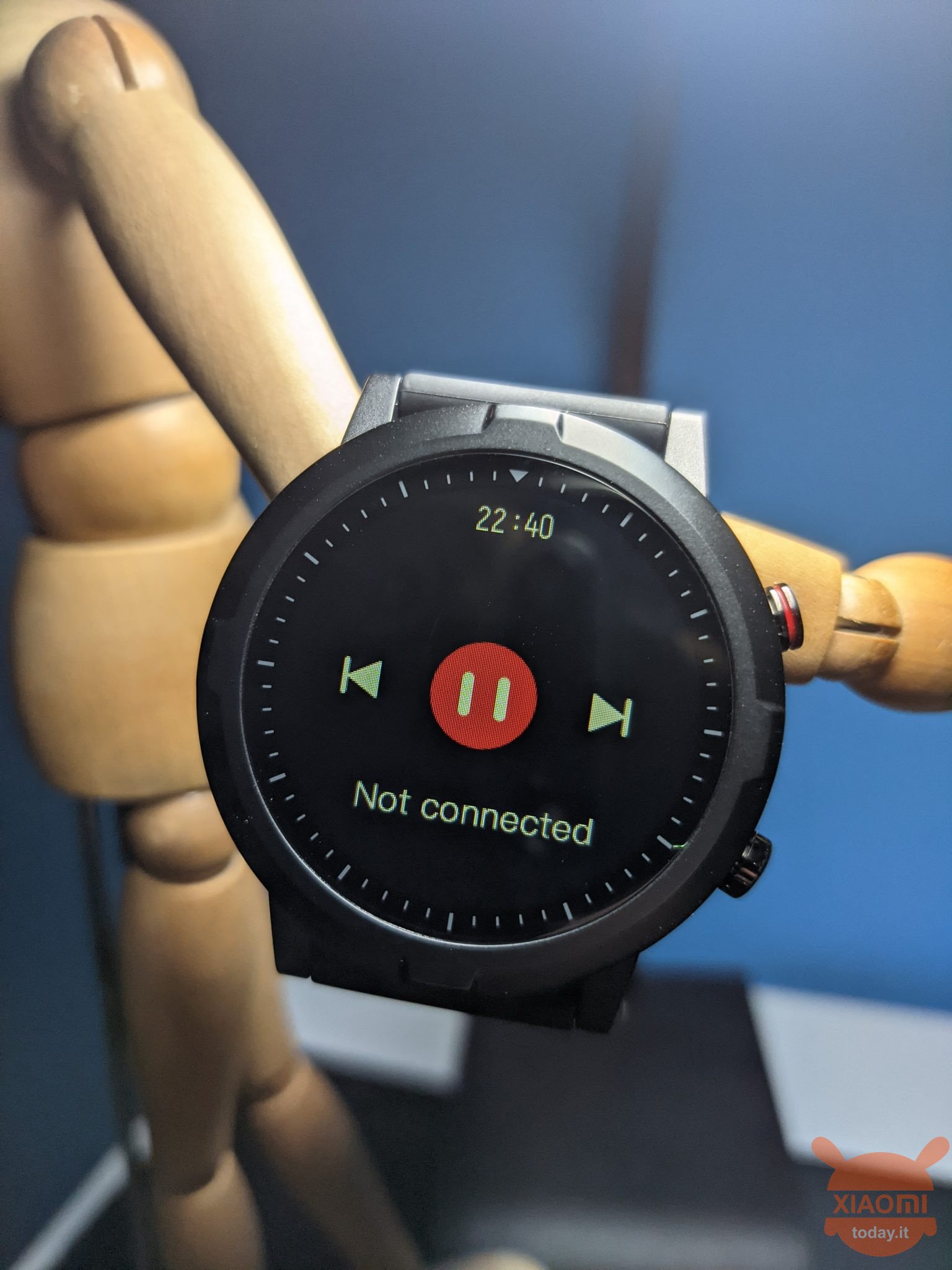 The main interface presents the three fundamental data which however cannot be changed:
burned calories
steps made
heartbeats
I put a comparison Haylou RT with mine Xiaomi Mi Band 5: it must be recognized that the monitoring works in an excellent way and in fact the data are not very far from each other.
functions
In terms of functions, both those for sportsmen and the "health" ones. Nothing is missing. Sure, we cannot expect an oximeter from a € 30 smartwatch, but the rest is all there. There is no shortage of classic functionality that nowadays have become a must: sleep monitoring, heart rate monitoring, detailed analysis of the exercises, activity reminder (it will notify us if we are too seated), smartphone synchronization with sending short messages (no eSIM) and reminders of incoming calls, e-mails and social applications. We also find the possibility of check the music across the dial.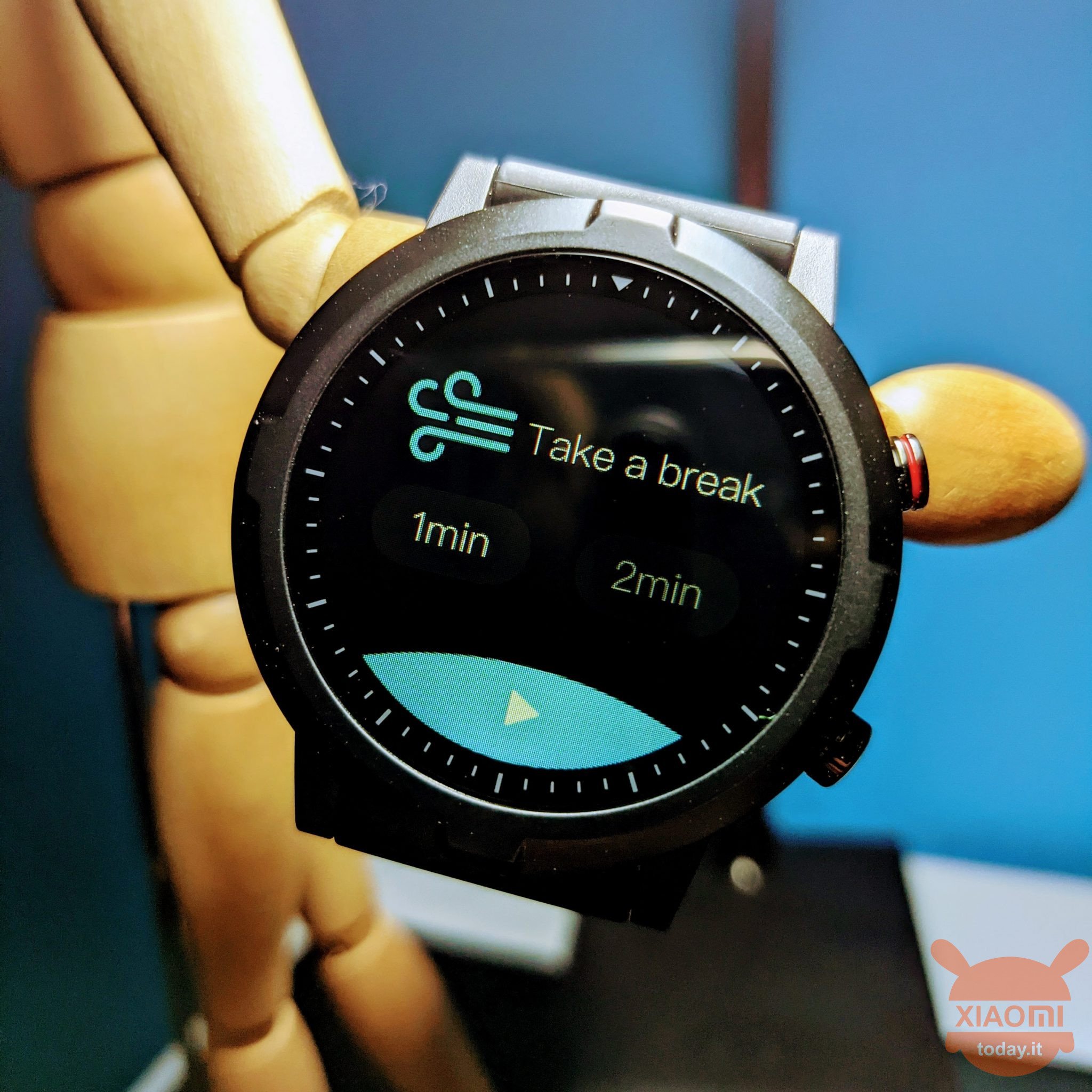 As far as sports activities are concerned, we have 12 supported sports:
running outdoors
internal running
race
Cycling
Climbing
spinning
yoga
free workout
gym
basket
football
boating
Unfortunately the Italian language is missing and we're not sure it will come with an update. Anything is not excluded considering that the device has just debuted in the global variant. Despite this, however, I had no difficulty in using it. Indeed, if we consider that the companion application is in Italian (although on the Play Store it appears in Chinese), once we have learned what is done with the physical keys it is very intuitive to use Haylou RT.
Absent the GPS.
Haylou RT companion app
Unlike other models of the same name, this smartwatch uses Haylou Fun and not Haylou Fit. The application, as anticipated, is Italian and really lightning fast when it comes to hooking up to the device. I can't say the same thing about changing the settings: the first thing I did as soon as I opened it was to increase the screen's on time. Once you have found the option, it took a good 15 seconds for this to be applied to the device. Likewise, all other settings are very slow to "get" to the smartwatch.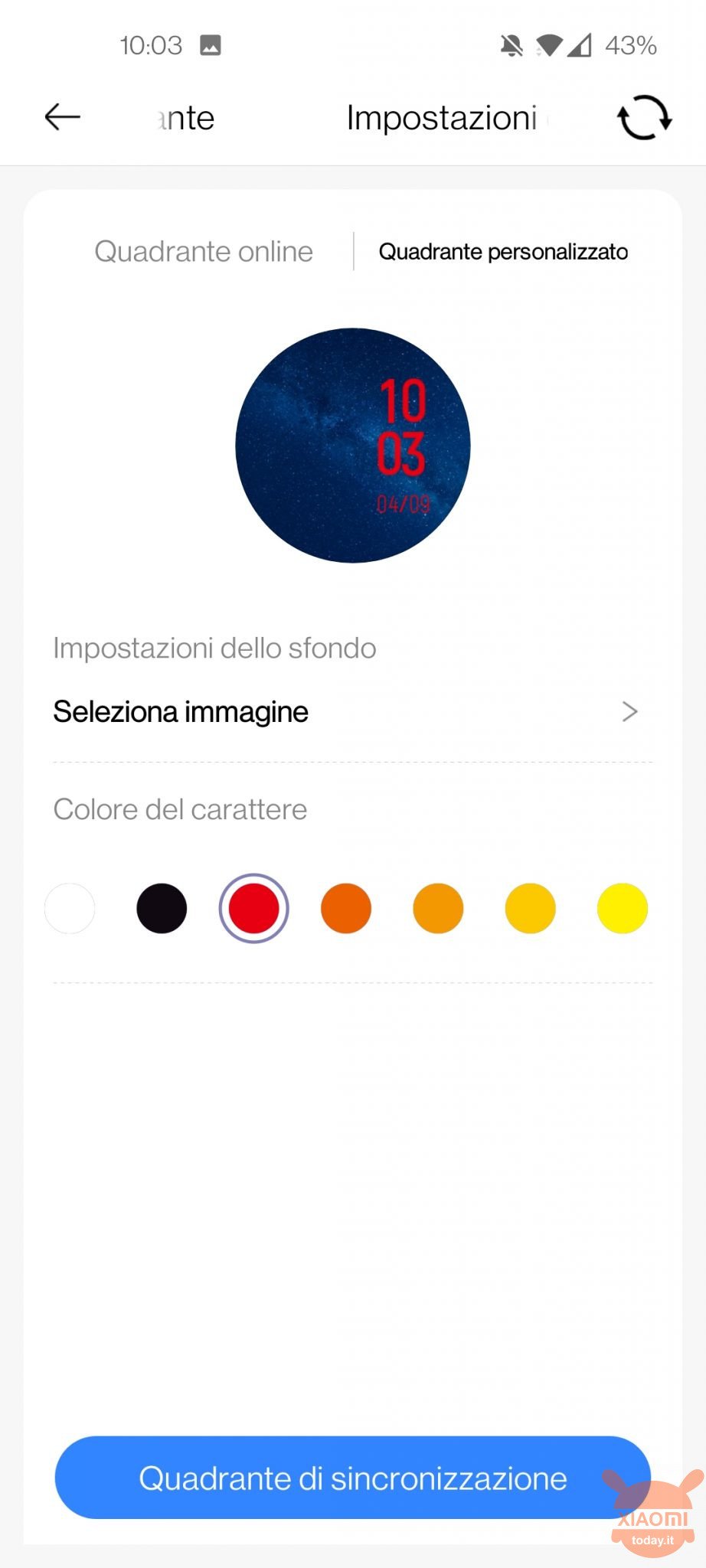 Battery life
Nothing to say about autonomy. The data in the technical sheet turned out to be even lower than the real ones. I have noticed a use of ben 15 days compared to the 10 days that the company communicated. The use I made of it was normal, not too strong. Pushing the throttle a little more (so using more features and more often) I noticed a decrease in autonomy up to 5/6 days.
In conclusion: at this price there is well poco to buy around. Maybe a smartband like a Mi Band 5, but we all know the limits. If you want to buy this smartwatch, I refer you to link below and if you have any questions don't hesitate to ask them in the comments section below!
The Haylou LS05S is on offer for a few days at 30 € here on Aliexpress. Shipped free (and calmly) from China, but at this price it is really a must.
Are you interested in OFFERS? Follow our TELEGRAM Channel! Many discount codes, offers, some exclusive of the group, on phones, tablet gadgets and technology.
At this price there is perhaps nothing better shipped from China. The only alternative are smart bands which, at the same price, perhaps cannot offer the same experience. However, it is a cheap smartwatch so you can't expect too much.
PROS
- UNBEATABLE QUALITY-PRICE RATIO
- VERY SMOOTH AND CLEAN DESIGN WITH NO FRONZLES
- SUITABLE FOR SPORTS BUT ALSO FOR OTHER NEEDS
- INTUITIVE COMPANION APP IN ITALIAN
- LIGHTNING RECOGNITION THROUGH APP
CONS
- APP COMPANION IS A LITTLE SLOW IN ACTIVATING THE FUNCTIONS
- NO GPS
- DOWNLOAD SECTION OF DIALS TO IMPROVE
- TAKES FOOTPRINTS
- NO ITALIAN LANGUAGE
Add your review