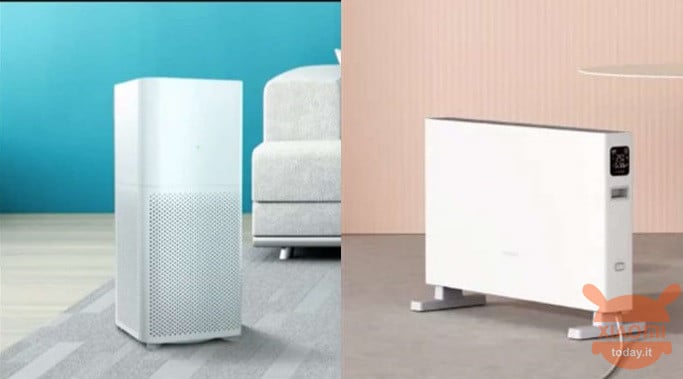 The bad season arrives and with it also the first problems related to health, or rather to breathing. Between coughs and colds it becomes difficult to share quiet evenings with friends and family. So here comes two gadgets that Xiaomi launched on Youpin's crowdfunding platform, which I remember is not accessible to sales for us Italian users.
Almost a year after the first model, the Chinese company has presented the new Smartmi Electric Heater 1S, which is a convector for rooms, which is sold at a price of 499 yuan (about 63 euros at current exchange rates). The price, almost double compared to the 2018 model also presented on Youpin, is justified by a series of improvements, starting from the body now made of high-efficiency aluminum with a heat dissipation area of ​​4500 square centimeters.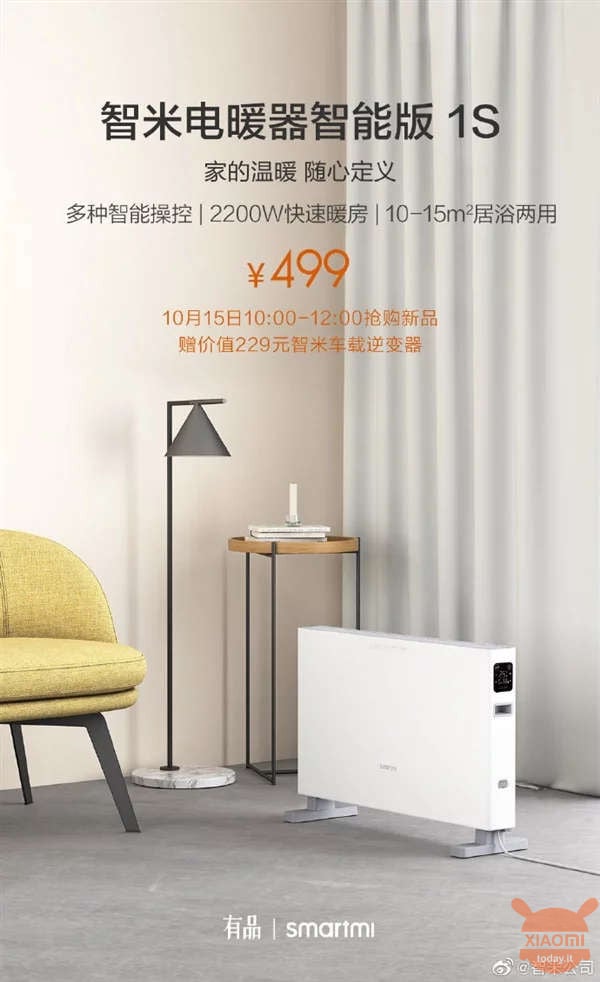 The new Smartmi Electric Heater 1S is now able to unleash a power of 2200W in very little time, thus allowing to heat an environment with a length ranging from 10 to 15 square meters. It is possible to adjust the temperature with a range that varies from 16 ° C to 28 ° C thanks to a double sensor that keeps it constant over time, while once the desired comfort is reached, the Smartmi gadget will start a sort of energy saving which will be interrupted when the temperature changes significantly. As the name of the brand suggests, the Smartmi Electric Heater 1S portable radiator has smart features that can be controlled via the Mi Home app, which can also be associated with voice commands via assistant Xiao AI.
Healthy air thanks to 2 new Xiaomi gadgets launched on Youpin
Often, however, the comfort of temperature is not enough to stay calm and carefree in your own home and above all those who live in the city find themselves having to deal with an air soaked with smog. This is why the Xiaomi Mi Air Purifier 2C, launched in conjunction with the Redmi Note 8 family in India, joins the pride of Youpin gadgets. And if you're wondering how it differs from the 2S model, the answer is simply a better value for money, becoming in fact even cheaper, namely 6499 yuan, about 82 current euro exchange rate.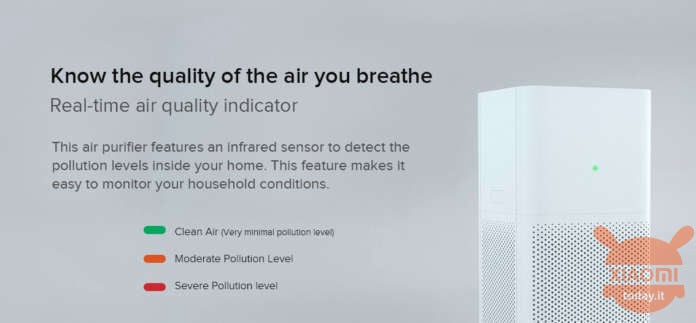 To keep costs down without sacrificing specific features, the company has removed the OLED display, allowing it to take full advantage of the Mi Home companion app, from which all useful data can be monitored. Measurements equal to 240 x 2450 x 520 mm for a weight of 4,2 Kg and a design that does not change with respect to the most expensive model, presenting itself with a white plastic grid body from the middle of the body to go down.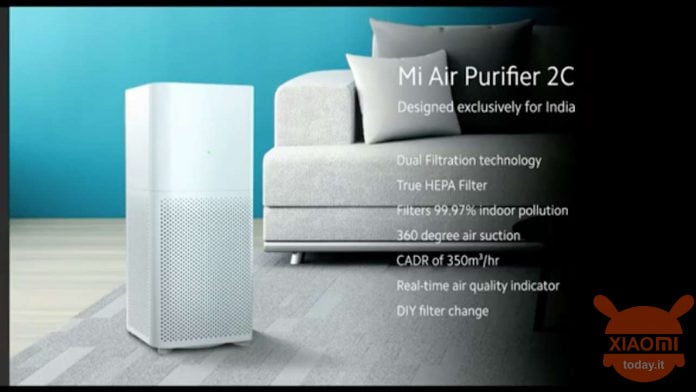 Naturally confirmed the fan in the upper part, which allows the purification of the air, sucking it inside the device to make it pass through a double layer filter system, able to filter dust, particulate, pollen, hair and various allergens. We are talking about a HEPA filter capable of filtering out the 99.7% of domestic pollution, with an 360 ° aspiration for a maximum yield of 350 cubic meters of air per hour. It will only take 10 minute to clean up an 40 square meter environment.
Are you interested in OFFERS? Follow our TELEGRAM Channel! Many discount codes, offers, some exclusive of the group, on phones, tablet gadgets and technology.