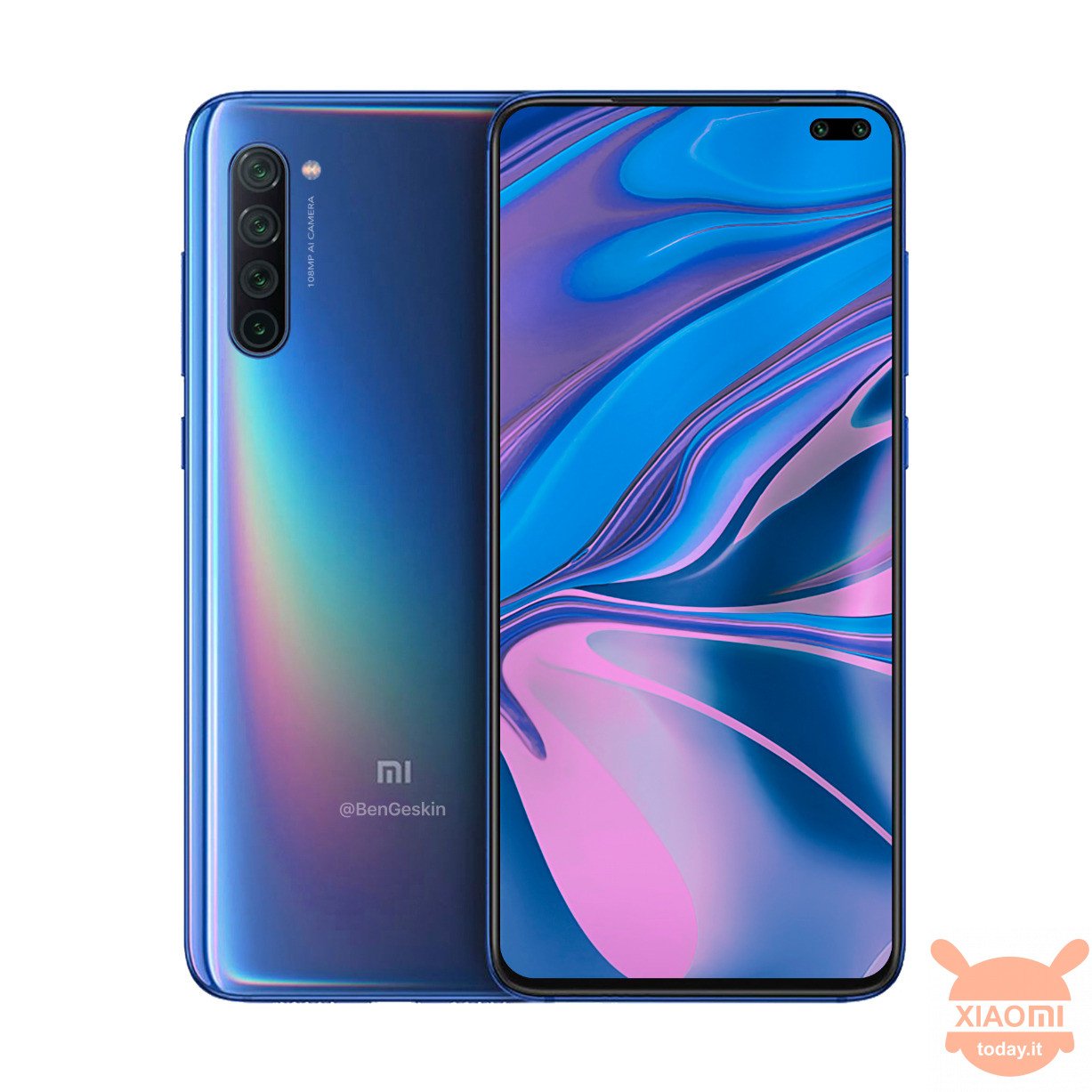 The leaks regarding the next top of the range of our beloved brand, lo Xiaomi Mi 10. After showing you a preview of a stolen shot that portrays it rear photographic compartment, we also told you that the device could be the first of all to arrive on the square with the brand new Qualcomm home processor, Or the Snapdragon 865. Let's say the race is between Xiaomi and Oppo. Although nothing is known yet about the front design, Ben Geskin has created a yield of the Mi 10 which is very different from the previous one and actually also from what we all expect. Let's say it's a hybrid between a Mi 9 and a Redmi K30.
Here is a new render of Xiaomi Mi 10 signed by Ben Geskin
Il leaker e concept designer he shared his work on Twitter and decided to go outside the riche, who knows why, depicting a device very different from what according to the leaks it will be. Let's see the photograph to understand what we are referring to.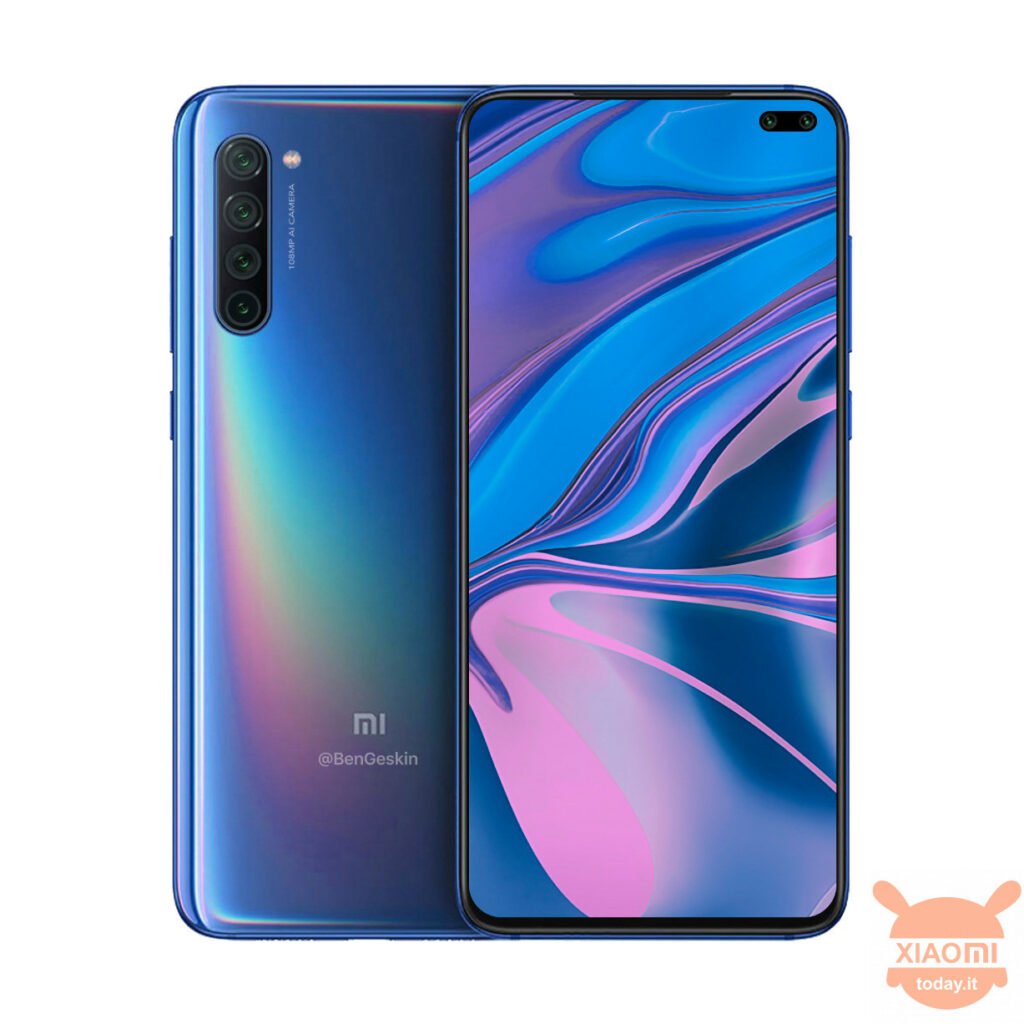 Starting from the rear side, we see that the photographic sector formed by a vertical traffic light and four sensors has remained unchanged from before. However, the design and the designs change measures of this traffic light: before the lower part of the cameras arrived just below the height of the volume rocker while now the four sensors seem closer to each other. This will lead to save some space on the rear body

thus avoiding to insert a huge "papagna" as above My Notes 10. Even the rear edges, curved from the beginning, have remained so.

A change is the design of the front, and also consistently. The panel has been revolutionized moving the hole of the camera integrated in the display (it is not known yet whether invisible or not, but at this point we can say no) from left to right. It doesn't just change this, since we have two holes: the front cameras in fact appear in pairs like those of the Redmi K30, the brand's first device to bring them to your screen. We put below a comparison between the two renderings, to emphasize the differences.

There are still many doubts regarding it Xiaomi Mi 10. In fact, neither Ben Geskin nor the author of the first render are sure how they will be edges of the display. Many users, as we read in the comments left every day on our channel Facebook, hope for the absence of the curved display and consequently for a return of the flat one. The wait becomes unnerving: what do you think?
Are you interested in OFFERS? Follow our TELEGRAM Channel! Many discount codes, offers, some exclusive of the group, on phones, tablet gadgets and technology.