Are you interested in OFFERS? Be smart and subscribe to our Telegram channel! Lots of discount codes, offers, pricing errors on technology from Amazon and the best online stores.
With the arrival of summer there is much more use of electric, ecological and functional vehicles. Among these the most popular are the electric scooters that just for a year now have had a surge in sales thanks to the various bonuses provided by the government but even before that Xiaomi's vehicles were among the most loved and purchased by users who they use both to reach the last mile of their work and on vacation.
Here, then, that a few weeks ago there has been rumors of the arrival of the new Xiaomi Mi Electric Scooter 3, whose confirmation of existence and its imminent arrival is confirmed directly by the Mi Hone application, through which some features of the new smart vehicle also emerge.
Here is the new Xiaomi Mi Electric Scooter 3 scooter: will it be one of the protagonists of the July 26 event?
The newness first of all pass from the design, apparently identical but in reality the orange details are eliminated to make way for a new and more elegant blue color, this if we take into account the graphite black color but a more fashion milk white is also available. instead it keeps the details in orange color.
Xiaomi Mi Electric Scooter 3 is also more powerful than previous generations, allowing you to make climbs with slopes up to 16 ° thanks to a new 600W motor with peak speed up to 25 Km / h, as required by current law.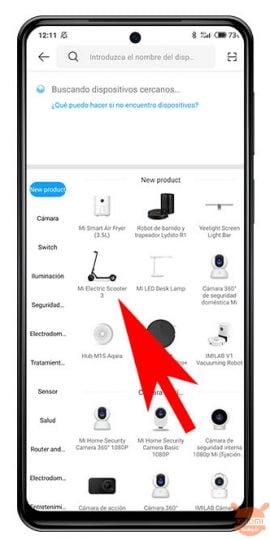 We rely on a 7650 mAh battery capable of offering an autonomy of up to 30 km, but an important novelty concerns the maintenance of the same thanks to the new Sleep mode, which protects the battery once it drops to a level of 30% after 15 days of inactivity.
Xiaomi Mi Electric Scooter 3 will be suitable for any type of flooring, relying on 8,5-inch wheels with disc brake on the rear of larger size than the previous models, which guarantees greater braking stability with support for the E anti-block system. -ABS on the front wheel. All this is combined with a KERS regenerative system that transforms kinetic energy into electrical energy.
The closing system of the scooter has also been revised, offering greater simplicity and speed since it will only take 3 seconds to fold the vehicle, carrying it by hand or inserting it into the trunk of our car.
Well when does it arrive on the market? We don't have an official date, but it could be theevent of 26 July to showcase its debut while in terms of price, some Spanish stores have already included it in the catalog at a price of 399,00 euros. Not bad right?