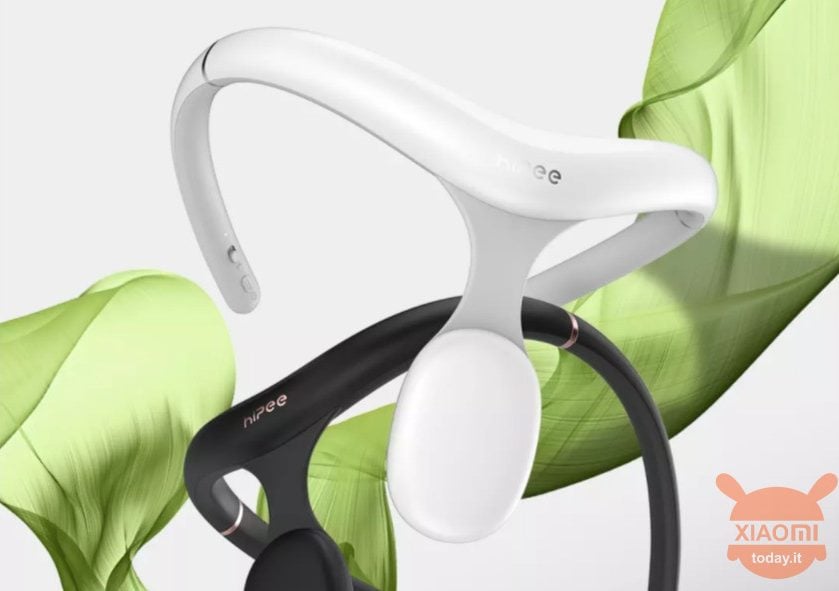 Sitting for a long time in front of the computer inevitably causes cervical problems and thanks to smartphones, many also suffer from neck and shoulder pain.
HiPee Smart Health Neck Ring: the new gadget to say goodbye to neck pain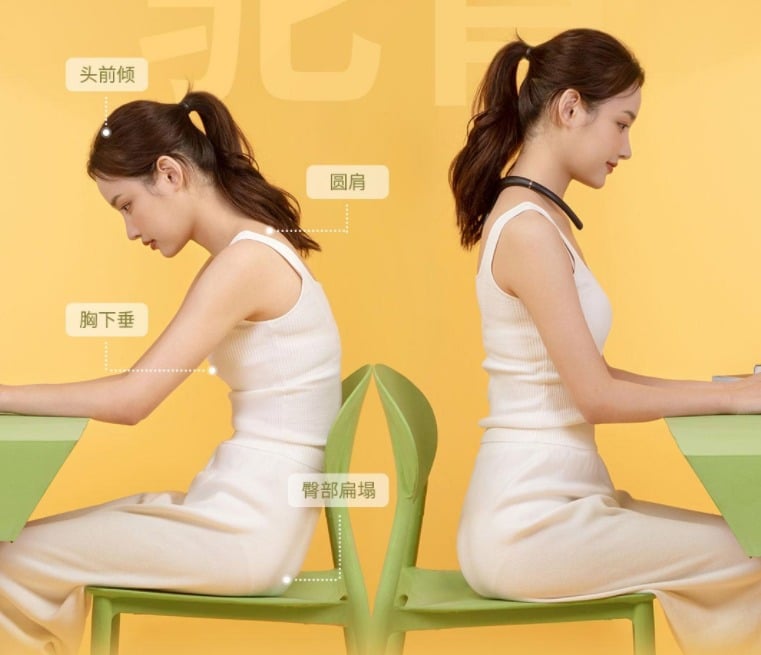 Today, to try to solve these problems, Xiaomi has just launched the HiPee Smart Health Neck Ring on its crowdfunding platform. A gadget that monitors and corrects posture in real time 24 hours a day, with the aim of eliminating back pain. The price of the product is 299 yuan (39 euros), while the crowdfunding price is 199 yuan (26 euros).
The Smart Health Neck Ring from the HiPee brand comes with an independently developed AI algorithm. Thanks to this, it is able to detect 360 ° posture changes in front, back, left and right, with real-time monitoring, reminding everyone not to unconsciously bend over when working on the PC or using the smartphone.
The HiPee Smart Health Neck Ring is also equipped with a high-precision NORDIC chip as a motion sensor, which can detect accurately and quickly, with 95% scene recognition rate.
In addition, the HiPee Smart Health Neck Ring also has somatosensory games, so that everyone can practice while playing. Through the high-precision motion sensor located in the spine, it is able to recognize body movements, monitor the direction of flexion and the angle of inclination of the spine, so as to generate actions within the game. Virtual world and reality intertwine, allowing everyone to move their body while having fun.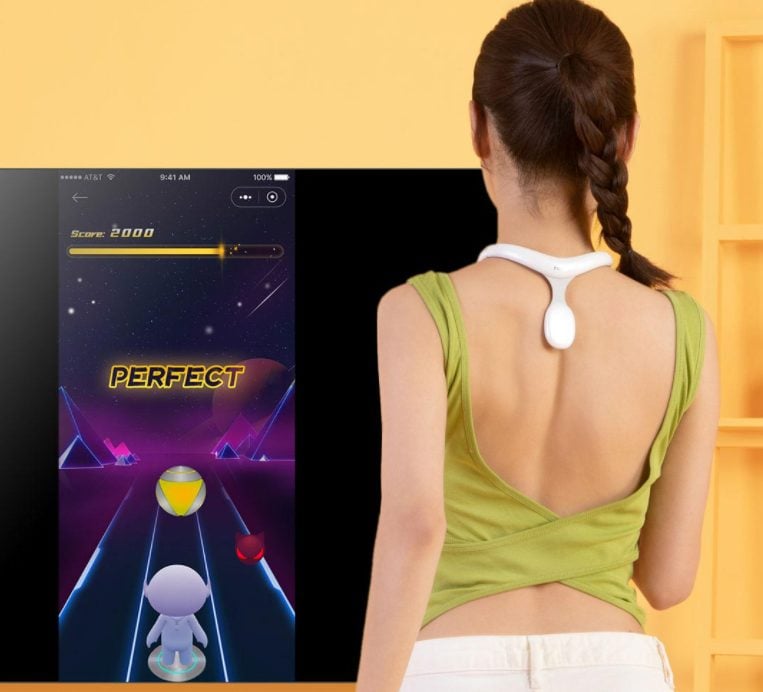 Finally, the product can also connect to the Chinese WeChat app via Bluetooth and can simultaneously record the number of wrong postures per day, whether the body ratio is normal, the time distribution on the shoulders and the pressure on the spine, etc. All to make us understand if we are improving our posture or not.
Xiaomi Mi Smart Band 6
6 used by 24,24 €
9 December 2022 5: 14

Amazon.it
Price updated on: 9 December 2022 5:14