Are you interested in OFFERS? Be smart and subscribe to our Telegram channel! Lots of discount codes, offers, pricing errors on technology from Amazon and the best online stores.
As scheduled, the new ones were launched today Honor 90 and 90 Pro in China; let's go and discover them together.
Honor 90 and 90 Pro official in China: the first in the world with 3840Hz screen dimming

Let's start by pointing out the strong point of this new series, the screen with dimming from 3840Hz which has passed the flicker-free certification by TÜV Rheinland, providing users with an eye protection experience like never before.
According to official data, ultra-high-frequency PWM dimming overcomes the eye fatigue problem caused by low-frequency PWM dimming without degrading color reproduction.
The international standard IEEE Std1789-2015 states that when the screen frequency is higher than 3125Hz, the stroboscopic flicker is harmless to the human eye. The current high frequency PWM dimming is typically 2160Hz, 1920Hz, 1440Hz, which is considered as low risk to our eyes.

Not only, Honor 90 series screens have pixels arranged in a diamond pattern, with a screen contrast ratio of 5.000.000:1, support for 1,07 billion color displays, and 10-bit color depth. Pixel definition is higher, text edges are smoother, and images are clearer.
Furthermore, the whole series supports theLTM sunscreen algorithm. That is, in a strong light outdoor environment, the sunscreen algorithm will be triggered according to the ambient light intensity to enhance the local contrast, so that the bright part is not exposed, and the dark part has details, which improves the visual experience in the light and bright ambient environment.

In terms of phorography, theHonor 90 Pro comes with a ultra sharp 200 megapixel main camera on the back. The sensor size is 1/1,4-inch, supports 16-in-1, and has a pixel equivalent of 2,24 microns. It also features a 12-megapixel ultra-wide-angle macro lens and a 32-megapixel portrait telephoto lens.
The smartphone is also equipped with a engine for portraits, which offers a DSLR-level portrait experience. In particular, Honor inputs more than a million high-quality portrait materials and uses artificial intelligence to train the portrait algorithm, and finally achieves the original skin texture of the portrait, with a natural rosy complexion.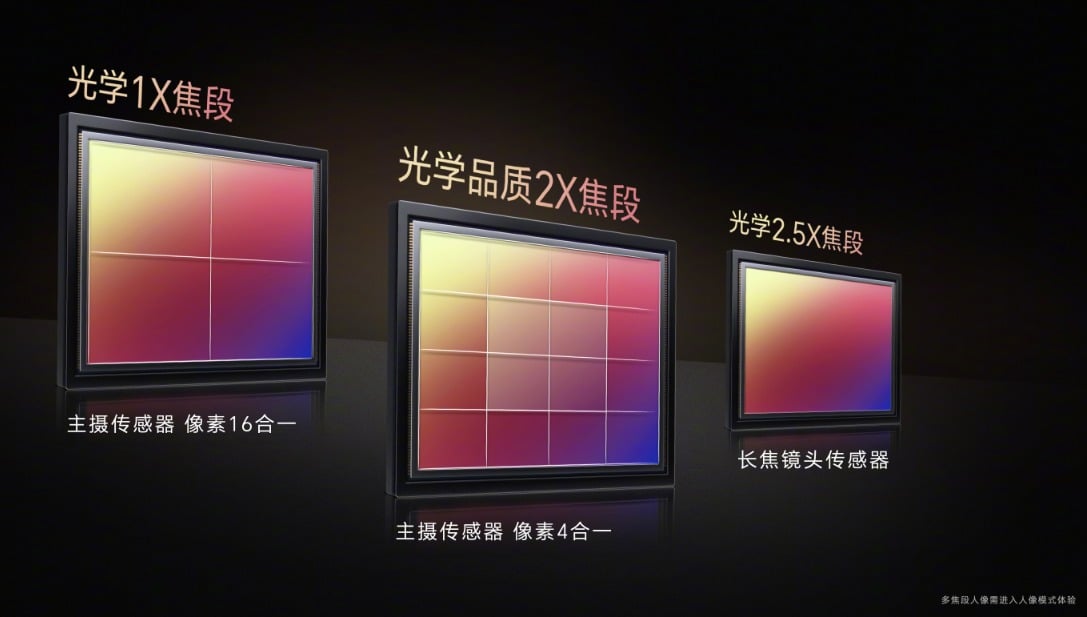 In addition, the Honor 90 Pro supports a new portrait optics with three focal lengths, 1X focal length for environmental portraits, 2X focal length for atmospheric portraits, and 2,5X focal length for close-up portraits.
On the front side, theHonor 90 Pro is equipped with a dual 50-megapixel AI front camera: while having high-definition selfie portraits, it supports 100° ultra-wide-angle front shooting, which can accommodate more environments and group photos. As you get close to your subject, the main camera automatically switches to ultra-wide-angle focal length to capture complete group shots. The minimum focus distance can be up to 2,5cm.
The Honor 90 series adopts a new lens design, drawing inspiration from the architectural archway design of the Renaissance, and offers four trendy colors: Star Diamond Silver, Feather Ice Blue, Black Jade Green, and Brilliant Black.

In terms of parameters, Honor 90 Pro use one screen from 6,78 inches, is equipped with a Qualcomm Snapdragon 8+ chips, a dual 50-megapixel vertical front-mounted camera, a 200-megapixel rear-mounted main camera, a combined 12-megapixel ultra-wide-angle / macro lens, as well as a 12-megapixel portrait lens. There battery is 5000mAh and supports 90W flash charge.
Honor 90 use one screen from 6,7 inches and is powered by first generation Snapdragon 7 chip. It has a 50-megapixel front-facing lens, a 200-megapixel rear-mounted primary camera, a depth sensor, and a 12-megapixel ultra-wide-angle/macro camera. The smartphone integrates a 5000mAh battery and supports 66W super fast charging.
In terms of price, theHonor 90 Standard Edition has a starting price of 2499 yuan (330 euros) for the version with 12GB of RAM and 256GB of internal memory.
Honor 90 Pro instead has a starting price of 3299 yuan (435 euros) for the version with 12GB of RAM and 256GB of internal memory.
Prices on Amazon
€412,00
€499,90
available
7 new from 412,00 €
2 used starting at € 399,99
to August 25, 2023 12:33 pm
Last update of the 25 August 2023 12: 33