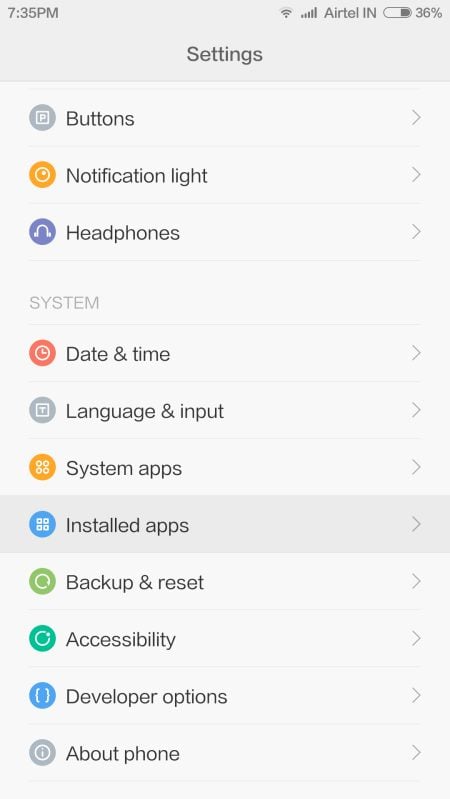 If you have upgraded your device to the MIUI V6, you may have noticed that settings are missing the option to change the default launcher, or rather, no longer between the display settings. This lack in the new version of the Xiaomi signed ROM has confused many users who prefer using a launcher with application drawer or other features.
In this guide we'll see how to easily modify the default launcher on MIUI V6, but also how to change the default application for Dialer, Browser, Camera, and more!
First, go through the settings of your smartphone and select the item 'installed apps'(or installed applications);
At this point, at the bottom of the settings page you have opened, select 'Default app settings'(as shown below);
In this screen select 'Launcher';
At this point you will see a list of compatible applications that you have installed. You will see the list of launchers you have installed, for example, Nova launcher and Google Now launcher, you will have these two options available, as well as the base of MIUI;
We finished! And here's the result ...
This way you will be able to edit all the default apps in the list, enjoying the maximum customization offered by the Android operating system! If you have any other makeup to ask or share please let us know in the comments!
via | [email protected]