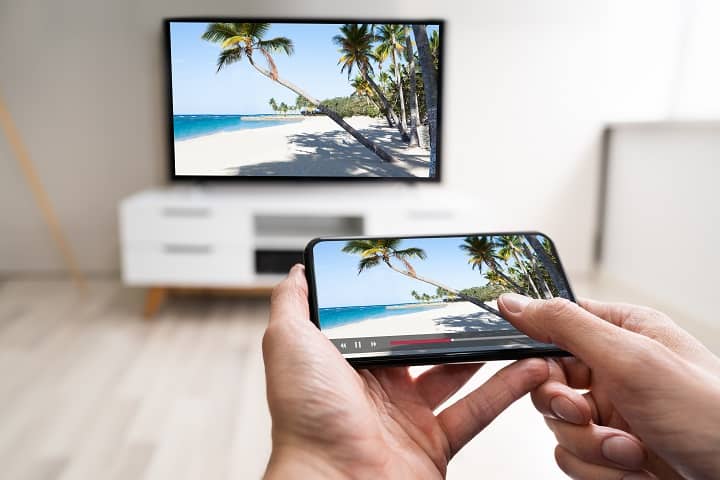 Are you interested in OFFERS? Be smart and subscribe to our Telegram channel! Lots of discount codes, offers, pricing errors on technology from Amazon and the best online stores.
Do not know how to connect smartphone to tv Are you looking for a tutorial that can help you? Excellent, you have found the article that is right for you. In this study we will give you all the instructions to succeed in your intent, so you will have a clearer picture of what you need to do.
You should know that it is possible to connect your smartphone to the TV quickly and easily. There are several possible methods: we will analyze them all in the following lines.
So make yourself comfortable: we are sure that, after reading the article, you will have all the tools to achieve your goal. Come on, let's go!
How to connect smartphone to TV
Connecting your smartphone to your TV can be very useful for sharing photos, videos and movies with friends and family, or for enjoying a greater gaming experience. There are many options for making this connection, and in this focus we'll explore the most common methods.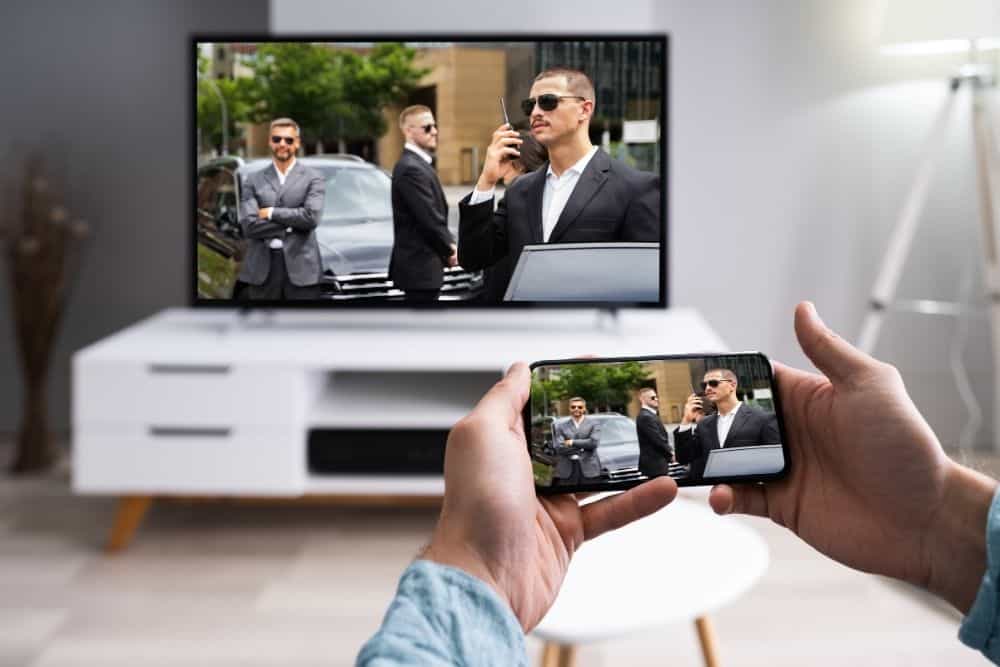 Here are the best methods for connect smartphone to TV:
HDMI cable
WiFi Direct
chromecast
Miracast
MHL adapter
Below we will analyze each of these methods, so you can choose the one that best suits your needs.
HDMI cable
This is the easiest method to understand how to connect smartphone to tv. All you need is an end-to-end HDMI cable, which can be purchased at any electronics store. Simply plug one end of the cable into the HDMI port on your smartphone and the other end into the HDMI port on your TV. If both devices are turned on, the TV should automatically detect the phone signal and show the phone screen on the TV.
Besides the HDMI cable, there are two other cables to consider. The SlimPort cable is an advanced technology that allows you to reach a maximum resolution of 4K, and offers the possibility of connecting your smartphone to televisions equipped with HDMI ports, but also DVI, DisplayPort and VGA connections. To check if your smartphone is compatible with this technology, we advise you to consult the dedicated website.
However, if you have an iPhone with iOS 5 or later, you can buy a lightning adapter to connect your phone to TV via HDMI cable. This adapter also features a Lightning port to keep your iPhone charged while connected, among other features.
WiFi Direct
If your TV supports Wi-Fi Direct, you can connect your smartphone to the TV without the need for a cable. Wi-Fi Direct allows devices to communicate directly with each other without going through an external Wi-Fi network. To use this method, you need to turn on Wi-Fi Direct on both devices and follow the prompts to connect.
chromecast
Another useful method to answer the question about how to connect smartphone to tv it's Chromecast. It is a device designed for broadcast content from a smartphone to the TV. You can use an app on your smartphone to send content to your TV, which will appear on your TV screen. Chromecast connects to TV via an HDMI port and is powered by a USB power adapter.
Miracast
Another technology for streaming content from a smartphone to a TV. Works similar to Chromecast, but does not require an external device. To use Miracast, both devices must support the technology and follow the instructions to connect.
MHL adapter
This is an adapter that plugs into your smartphone's micro-USB port and your TV's HDMI port. It works similar to an HDMI cable, but some smartphones may require a specific adapter.
How to connect smartphone to non-smart TV
All the solutions we have seen also apply if you are wondering how to connect smartphone to non-smart tv. And, from what you have been able to ascertain, these are certainly not long or complex procedures: in a few simple steps you will have achieved your goal.
In conclusion, there are many options for connecting a smartphone to a TV, and the choice of method will depend on the specific needs and characteristics of the devices. So all we have to do is make an appointment for you next time, see you soon!