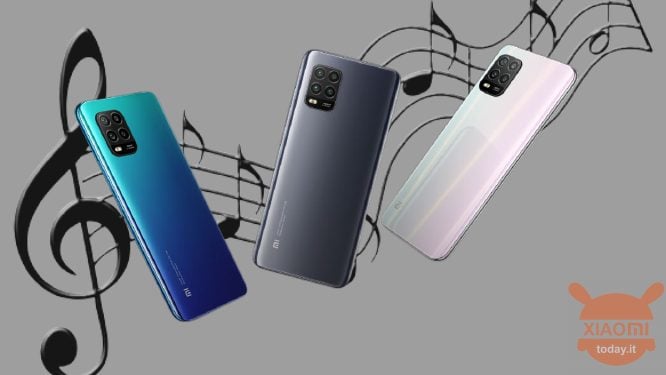 A few days ago Xiaomi, on its MIUI, has given the possibility to all users with ROM Global to take advantage of a service that was previously only available in India. Let's talk aboutoption Sounds on the Themes app. Previously it was possible to have this option in the system app only through two tricks but now, without tricks, it is available to everyone. Since we're at it, why not see how then customize ringtones? Or rather how put custom ringtones as default for messages, calls and so on. Let's see how to do it.
Here's how you can set a custom ringtone or extra-system sound as the default sound on Xiaomi and Redmi
This guide is very very simple and there is no need to install external applications. You just need to go a little bit deep into the app Temi, Which by poco added the sound option. Actually this process it was possible to do this even earlier that this feature entered the Global ROMs. But let's not get lost in small talk and let's see how to do it.
1 method
first let's open the app Temi on our device and select Profile bottom right; once done we go up Ringtones top right (photo 1)
now we will find ourselves in the option dedicated to ringtones where we will find both the new system ones and the personal ones, if we have any. At this point we select the + at the bottom right (photo2)
it will open a menu that requires us to choose three options: the one we will choose will obviously be the one where the custom ringtones (which we will have previously entered) are located. We can both record a sound and download them and in the latter case we will find them or on Music and in File Manager (photo 3)
we select one of these options and then the sound / ringtone that we want to set as default (photo 4)
once selected the Xiaomi system will tell us if we want to set the sound as Ringtone, Text message, Notifications o Wake: we choose the option that interests us and that's it
How to see customize and set a ringtone is very simple and no third-party applications are required. This guide is valid both for those who have already updated their Xiaomi or Redmi to MIUI 12.5 and for those who have an older version.
2 method
The second method involves using the application Music and a previously downloaded track. To download a song you can use one of the many applications on the Play Store, just search.
first let's go up My music at the bottom left and we will see the songs previously downloaded. We touch the song and the preview will open (photo in the center)
at this point we will have to select the scissor at the bottom left and we will arrive at the interface shown in the photo on the right
you just have to edit and cut (if needed) the track and then choose Set as ringtone
3 method
The third method is even simpler and perhaps the most intuitive. Just go on Settings and Sounds e vibration. At this point we select where we want to go to change the sound, so if on Ringtones, its Wake, Events o Notifications; then we choose where to go to fish for these sounds and decide whether to look for it online or offline.
Buy on Amazon
€363,00
available
3 new from 363,00 €
20 used starting at € 154,99
to December 8, 2022 22:50
Last updated on 8 December 2022 22:50