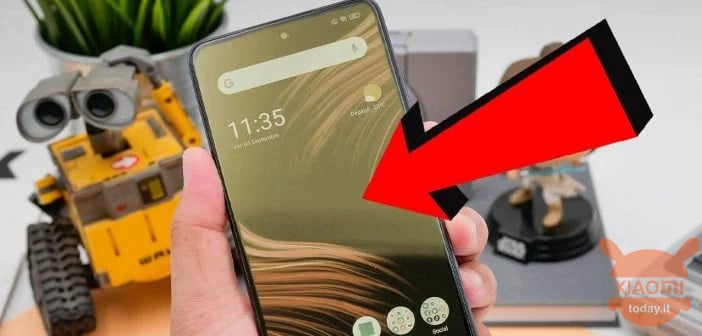 Are you interested in OFFERS? Be smart and subscribe to our Telegram channel! Lots of discount codes, offers, pricing errors on technology from Amazon and the best online stores.
Unfortunately, when you buy a new smartphone, during its use you can run into some more or less serious problems, such as those that have appeared on some specimens of POCO X3 NFC, the device that has sold a lot because of its excellent quality / price ratio. Fortunately, small problems can be solved without having to wait for an update from the company and what we tell you today is just one of those cases.
In fact some users report that on their own POCO X3 NFC has appeared an annoying yellow shade, which on balance is nothing more than the automatic activation of the reading mode offered by the smartphone, but the thing that bothers even more is that this shade seems to go intermittently, almost a glitch effect, and then return to normal after a few minutes, without having made any type of adjustment, therefore completely automatically.
Apparently it seems that it is a problem related to the Google browser, or Chrome and therefore we explain how to solve.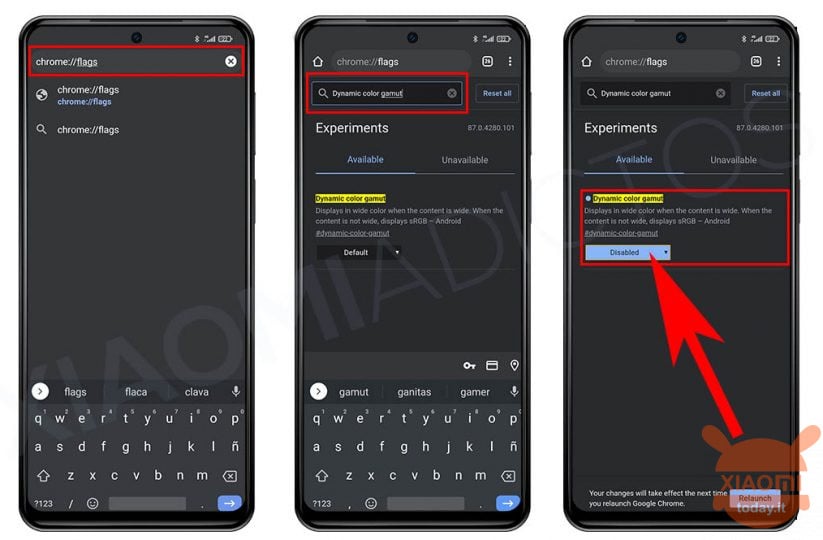 How to fix the error that causes the screen of POCO X3 NFC
A conflict therefore between the MIUI 12 software of POCO X3 NFC and the Chrome browser, which certainly needs to be solved, but which we can temporarily solve with a little trick, while waiting for Google or POCO clarify the issue and above all release a definitive fix.
To solve it the annoying yellow screen of the POCO X3 NFC you simply have to go to the Chrome browser and perform the following steps;
Write in the navigation bar

chrome: // flags

After that we search Dynamic color gamut

The latter option will be found in

Default

, to solve the error we change the value to

Disabled

After that, click on the blue button that you find at the bottom, that is

Relaunch,

in order to start Chrome again.
This will prevent the screen from POCO X3 NFC to automatically change color or yellowish hue. Of course, the guide is applicable to all smartphones that could suffer from the same bug.