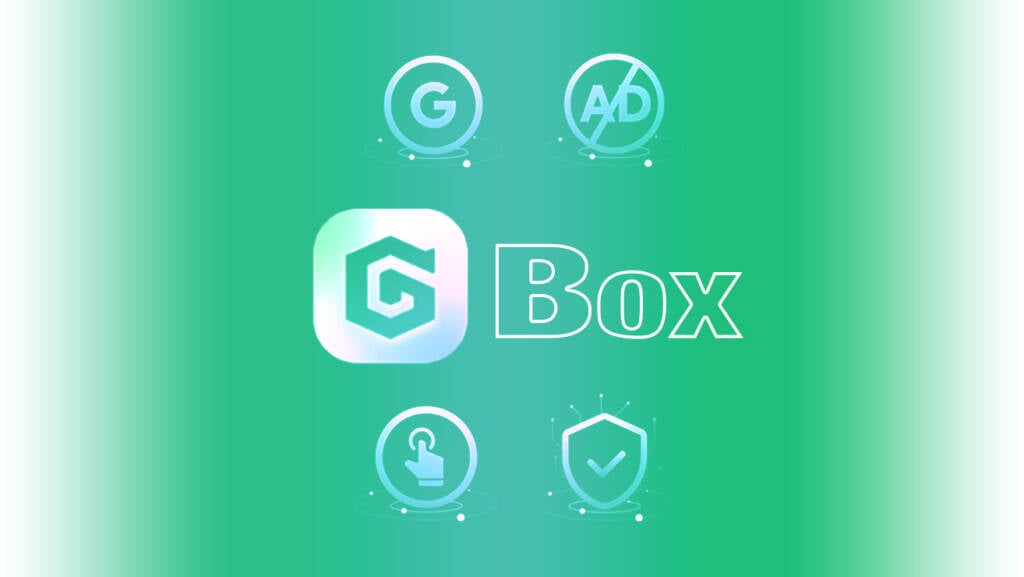 Are you interested in OFFERS? Be smart and subscribe to our Telegram channel! Lots of discount codes, offers, pricing errors on technology from Amazon and the best online stores.
Use Google Services (GMS) on your device Huawei? Gbox is the way!
The functioning of the app is very similar to the old Gspace, which is an emulator space for GMS.
There are, however, some big news: Gbox is completely free, it is free of any advertising, loading times are much faster, the battery drain is reduced, we also receive notifications and we can have all the links of the apps we have installed even outside of Gbox! AND our privacy is safe, it is stated that no data is collected!

How to install Google services on Huawei ?
Gbox allows us to log in to the Play Store and use a large part of the Google suite without particular problems: we access a Maps, Drive, Gmail, Chrome with our user without too many complications, thanks also to the customized apps developed by the Gbox development team, but above all it gives us the possibility of finding those apps that just don't want to know how to work without GMS. It's not completely bug-free and not all applications work yet, but it's a significant step forward: just think that the Poste Italiane apps work correctly!
Pre-Installation Requirement
In order to correctly install Gbox, first of all you need to do a little check on yours smartphone.
Let's download the AIDA64 app from Appgallery (LINK), open the app, press "Processor" and read what is reported under "Set of instructions":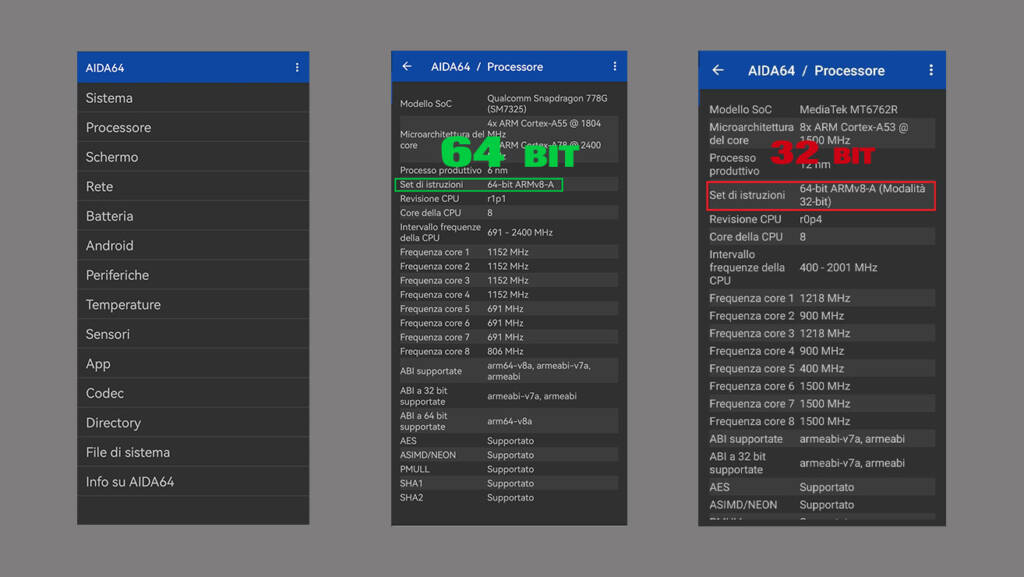 If you find the writing 64-bit ARMv8-A, then we can install the 64bit version;
If you find the writing 64-bit ARMv8-A (32-bit mode) you will need to install the 32bit version.
GBOX installation
Disable Appgallery automatic updates: This is to prevent Gbox from automatically updating to later versions which, currently, have some problems.
Download the version of Gbox that fits your device
Open Gbox and grant the permissions it asks for.
On the Gbox home page, hold down the PlayStore icon and choose the "Create Shortcut" item: you will then have the direct link to the PlayStore in your home (a link that will remain until you choose to uninstall Gbox).
Now open the PlayStore, log in with your Google account (you will receive an email with the access notification).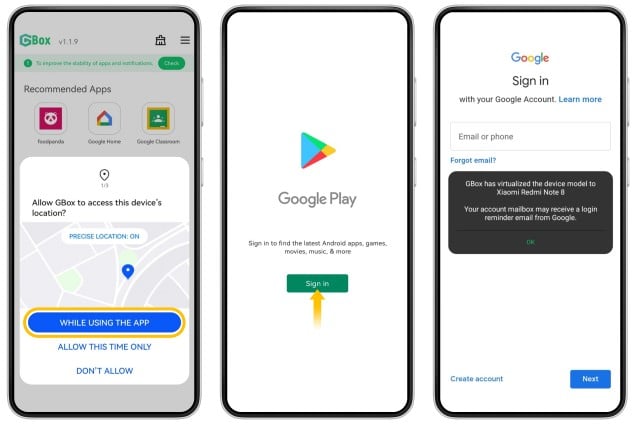 Inside Gbox we can find 2 simple guides to follow to correctly set the automatic start of the app and prevent its involuntary closure by blocking it in the background (3 lines at the top right, settings, permission settings).
For your convenience, find below 2 quick videos to give the correct settings:
Gbox Auto Start management
Prevent Gbox from closing when you close all your open apps
How to install apps on HUAWE
By accessing the PlayStore, you can download applications: the advice is to use only those apps that actually don't work without google services.
After installation, Gbox will always ask you if you want to create a link to the app in the home of your device.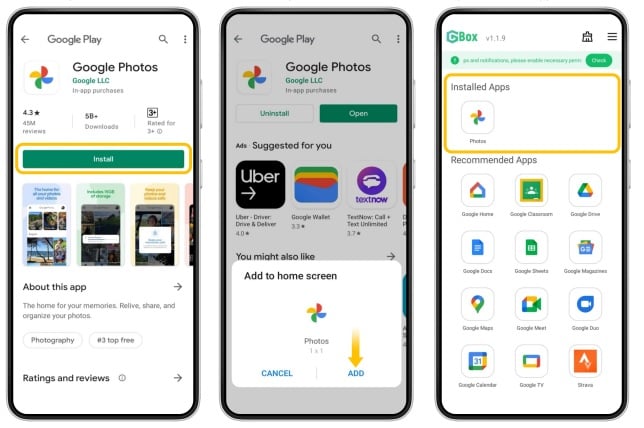 You can always create the connection to the app later, by opening Gbox and holding down on the app: a menu will appear and you just need to choose the "Create Shortcut" option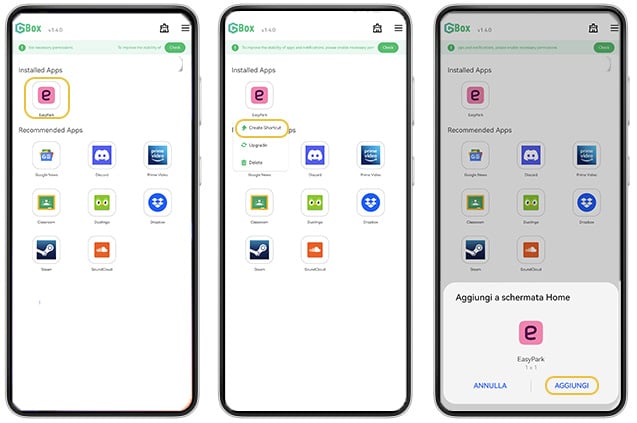 UPDATE INSTALLED APPS
Updating apps in Gbox can be done in 2 ways:
Open the PlayStore, app management, updates
Enter Gbox, hold down on the app you want to update, press "Upgrade" and you will be sent directly to the application page in the PlayStore to update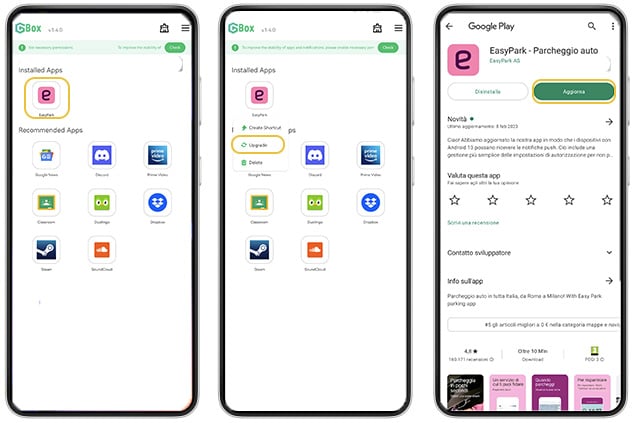 DELETE APP
To delete an installed application, simply enter Gbox, hold down the app you want to delete, press "Delete" and confirm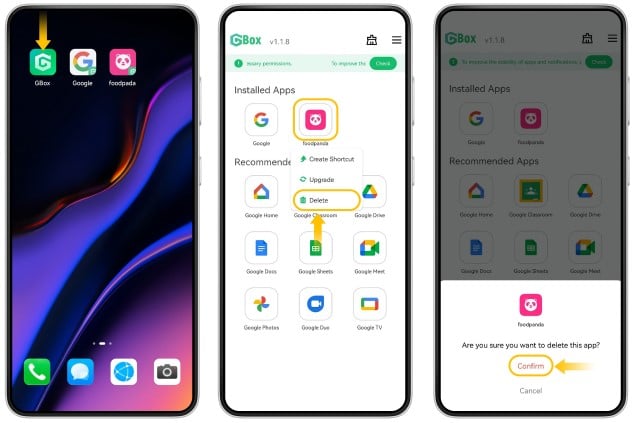 APP Specifications gbox
The Gbox developer team has made available a series of applications optimized to work with Gbox, downloadable from it LINK
Huawei is doing a huge job to make its store more and more complete appgallery through which many applications can be found and many more are found through the use of Petal Search. But when there seems to be no solution, gbox it is today the best tool available in our country to remedy the problem and emulate google services on our smartphone.
Gbox Official Site: LINK