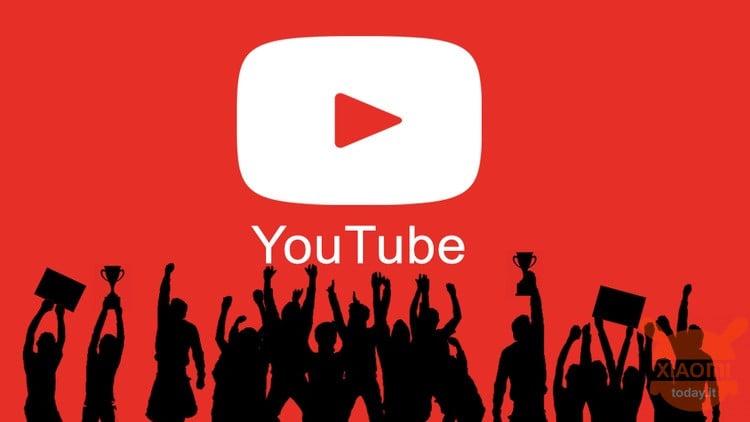 La MIUI yes it is one of the most appreciated Android customizations but also one of the most complex. When we say complex we are not referring to the use of the user but to the various hidden menus and the features that often escape us. This is why only one thing comes to our aid: the curiosity. Certainly many of you use Youtube, the largest online video platform. But how many of you know listen to a song or a dialogue of a video with the screen off on your device? There are probably third party applications that allow it, but the MIUI can do it without external apps.
With this very short guide it will be possible to listen to all audio tracks on Youtube (but also other applications) without the display of our Xiaomi or Redmi being turned on
There is no need to install external applications like we said, nor to access root permissions. It is a very simple procedure that it also takes little time. All we need to understand is which applications allow us to see video and audio at the same time as We Video o Youtube, which we'll talk about shortly. Once this is done just follow these short steps.
let's go to the app "Safety"And scroll to the end where we will find the option"Video tools";
let's tap on "Video tools"To get to the submenu: here you will need to tick / activate the option"Video Tools link

"(The second from above). This option will allow a white-shiny strip to appear (which we will see later) when we open the media player;
through "Connection location"We choose where we prefer to have this white strip whose meaning you will soon understand;
let's go to the last option "Manage video apps": Normally we will only find Mi Video checked but we also select Youtube which is the application that interests us;
at this point we close everything, let's clear the cache of the smartphone and let's open Youtube. In the previously chosen position (right or left), on the edge of the screen, a vertical white bar will appear: we swipe to the right or left and we will see that this will appear:
that's it: just tap the ear icon that says "Play the video audio with the screen off"And we will be able to listen to the audio of the video that we have previously chosen, but with the display off.
At the moment we have the possibility to try this procedure only on the MIUI 11. If you had the chance to try it on the MIUI 12 let us know if it works!
Amazfit Bip S Smart Watch 1,28 "
🇨🇳 Priority Direct Mail Shipping (15 / 20gg, No Customs) ✈
Are you interested in OFFERS? Follow our TELEGRAM Channel! Many discount codes, offers, some exclusive of the group, on phones, tablet gadgets and technology.