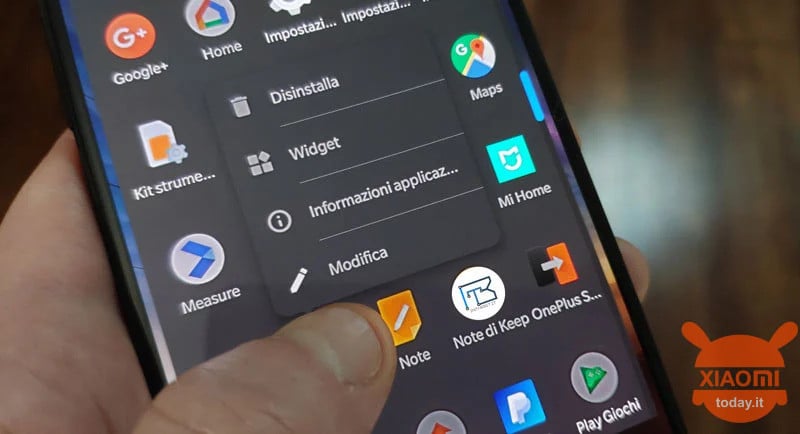 Le system app and those preinstalled on smartphones Xiaomi, Redmi e POCO they are often unwanted by users. This is because they have problems, cause bugs and are sometimes not even used. Some time ago we proposed one guide to remove these apps, like the system ones. Today the Spanish team of MIUIes brings us a useful tool that is much easier to use than the others, simply because it is a web-based tool. But let's go and see how to use it.
A new way to uninstall all unnecessary system apps, pre-installed apps and Google apps from Xiaomi, Redmi and POCO
As we said earlier, the trained Spanish team of MIUIes has prepared a web tool (not an application, but a very simple web page) that allows you to uninstall all unnecessary applications on our Xiaomi, Redmi and POCO. It is about most effective and easy to use tool currently in circulation. To access it just click on the PC or Mac this link. The page you will find will be the one we show you below.
First the preliminary operations. To be able to uninstall system apps, or bloatware, you need to activate them Developer options. To do this, just go up Settings, System info and tap on MIUI Version until you have access to developer options.
Once done we will have to enable the function of Debug USB. To do this, let's go up Settings, Iadditional settings, Developer options e Debug USB. Once done, put the cable to the smartphone and connect it to our PC / Mac.
Now let's go back to the image above. At the top left you will find the inscription Available devices: click on the drop-down menu and select your device (in my case a Xiaomi Mi 8). On the big menu on the right we will see several options including:
Uninstall all bloatware: in bulk, will uninstall all unnecessary applications. We don't recommend this choice as we don't know which theme has decided to be bloatware

Uninstall all system apps: As before, it will uninstall all system applications and here too we advise against doing so. In any case, below you see all the applications that would be eliminated. You can clearly choose the apps individually
Uninstall all Xiaomi apps: ditto with potatoes, but referring exclusively to Xiaomi system applications such as the launcher, Mi Credit and so on
Uninstall all Google apps: this option is the most interesting since Google's applications are the most thoughtful of all, but beware of those you delete. Some are badly needed
Uninstall other apps: we do not know these applications, so we recommend not touching this option.
How to uninstall individual applications?
The cool thing about this tool is that executes ADB commands automatically: therefore we will only have to select the application from the menu And that's it. If you have the device under your nose you will literally see the application disappear! We have tested the system and it works wonders.
Disclaimer!
However, there are some clarifications to be made and we feel obliged to make them. Some system applications, such as Google's, are necessary for the operation of our device. In essence, the advice we give you is to not delete all the apps you do not use in bulk and not even to do it individually.
The important thing to do, in our opinion, is first find out what applications we do not know are used for but that we want to use. In fact, it is possible that we will delete a system app that, for example, is used to browse online. Or if we are social media users, we are going to delete an application that is used by the various Facebook, Twitter or Instagram.
In any case, it is the instrument simplest ever to use.
Are you interested in OFFERS? Follow our TELEGRAM Channel! Many discount codes, offers, some exclusive of the group, on phones, tablet gadgets and technology.