Are you interested in OFFERS? Be smart and subscribe to our Telegram channel! Lots of discount codes, offers, pricing errors on technology from Amazon and the best online stores.
We talked a lot about ChatGPT. But what is ChatGPT? It is a large language model trained by OpenAI. It was trained using a large amount of text found on the Internet and can be used to generate text on its own, answer questions and aid in natural language understanding. Today we explain how to use it on smartphones. Even if there are limitations.
There is a trick to use ChatGPT from WhatsApp. Here's how to do research and even more using the Artificial Intelligence of OpenAI
Today we are not talking about "professional" matters such as helping us solve questions about the code or even doing homework in class but about something more functional. With its potential, it's no wonder that OpenAI conversational chat has become some users' best friend. And what more do we do with friends? Chat on WhatsApp. Well yes: now we can use ChatGPT also on WhatsApp to do many things.
Without revealing the identity of those behind the project, "God in a Box" emerged. This is a bot that transfers to the messaging application the same essence of ChatGPT that we get through the web. It's actually not really new, as it was launched a few weeks ago in beta, but now it's now accessible to anyone.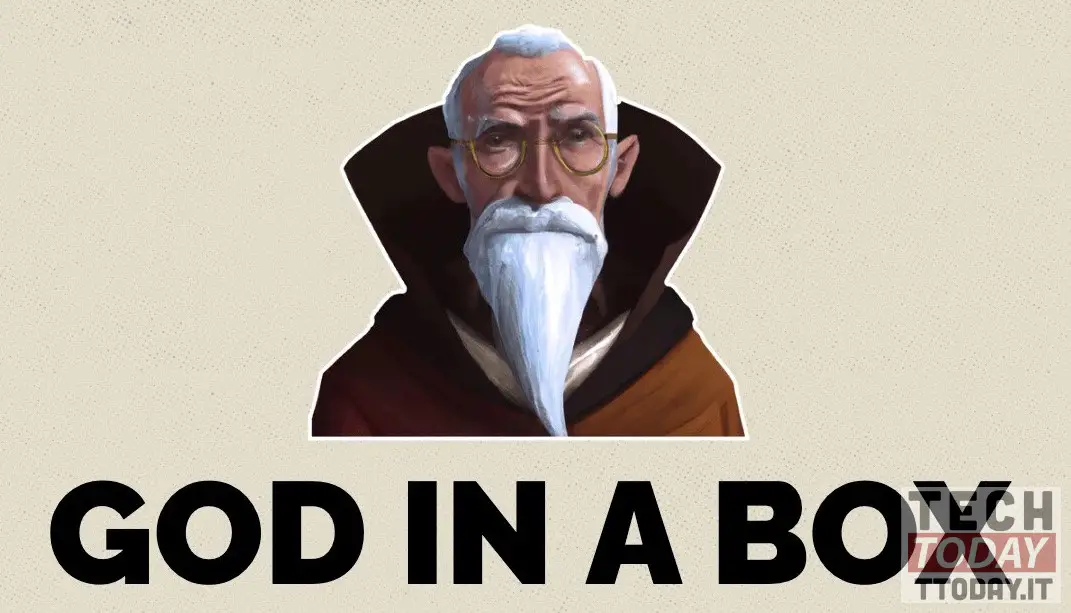 Read also: Anthropic Claude wants to improve OpenAI's ChatGPT and make it "more human"
It must be said that its operation is similar to that of any other chat. We simply have to add it to WhatsApp with a process that we will explain later. It's also free, albeit with some limitations to keep in mind. With a free account it reaches a maximum of 40 messages sent per month or the limit of one message every 10 seconds and with an extension that does not exceed 256 characters.
At present, God in a Box has launched a payment plan of $6 per month. And about privacy, the team behind the project says that the messages we share with chat are not stored on any server, but that the interactions are recorded for revisions and improvements by OpenAI. According to the terms of use, messages are not stored on God In A Box's servers, but interactions with ChatGPT are used to train the algorithm, so the information you provide will be logged and subject to review by OpenAI. Basically, it's best not to give out sensitive personal information.
How to use ChatGPT on WhatsApp then?
The steps to follow to add God in a Box in WhatsApp, including verification, are as follows:
access the site website of God in a Box;
click on the green button called "Start"And then on"Log in";
Now click on "Log in with Google" to sign in with our Google account and make signing up easier
enter your phone number and click on "Send";
at this point we need to add the number of God in a Box as another contact;
now, in the WhatsApp chat with God in a Box, we need to send the link they provide us in the registration to verify our account.
And that's all, once this is done we can start a conversation with God in a Box following the same patterns as ChatGPT and taking into account the aforementioned limitations. We should also point out that conversation resets after 10 minutes of inactivity, although we can force this reset by sending "!reset" via chat (without quotes).
Will ChatGPT be paid?
It is worth mentioning that rumors have stated that the ChatGPT service will one day be paid for. It is assumed that the paid version will be called ChatGPT Professional. So far, OpenAI is collecting information. In particular, the team is interested in what would be an adequate price for using a chatbot. The company also lists the benefits of ChatGPT Professional, including unlimited messages and the removal of other restrictions.