Spring seems to be slow to explode but it is better not to be caught unprepared when the heat and the good weather will allow us to awaken the sportsman in us. Huami, a leading company in the production of wearabe sports, famous for its devices such as the AmazFit Pace, Bip, Stratos, Cor and Verge models, but above all to be the author of the glorious Mi Band, knows the sports character of its users well and does not just offer them technological gadgets but also sportswear.
So here comes a T-shirt marked by fast-drying materials and a price equal to 99 yuan, about 13 euros at current exchange rates. The AmazFit T-shirt is made up of 55% Nylon, 27% polyester and 18% spandex fibers that give a feeling of freshness in contact with the skin while a particular item makes the fabric almost always dry as well as a soft consistency is guaranteed, a better elasticity and flexibility.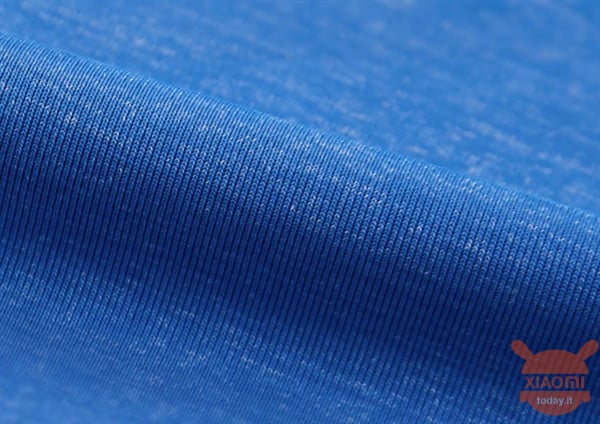 Huami launches the new AMAZFIT quick-drying T-shirt
Available in three colors, blue, red and dark gray in sizes ranging from S to XXXL, the AmazFit T-shirt also features a reflective logo on the back for safety during night hours. Comfort is guaranteed by an ergonomic design with a wide collar to reduce friction with the neck and a reinforcement on the seams along the shoulders and a laser punching in the underarm area to better dissipate heat.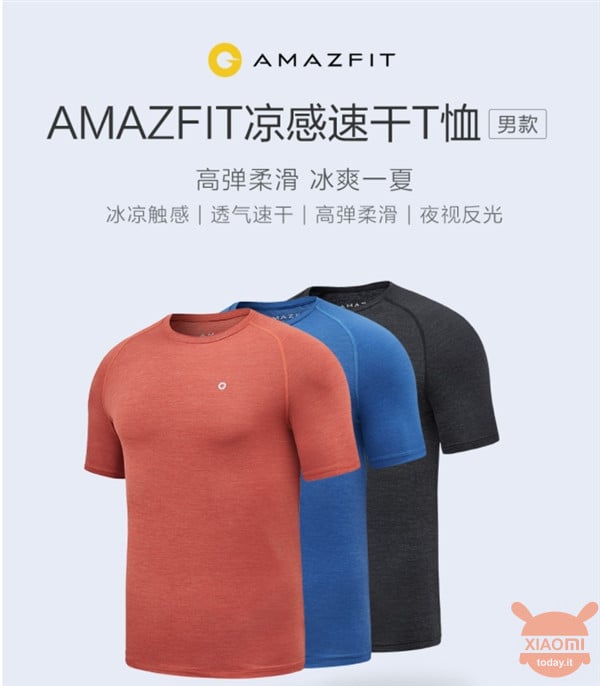 Previously, Huami AMAZFIT had already proposed a similar sports T-shirt with a slightly higher price, namely 129 yuan (about 17 euro) but the new model is even more powerful. In practice, the drops of sweat are evaporated quickly once they are laid on the outer layer pushed by the inner one of the water repellent type. In short, it will seem that you won't even go running but watch out for the showers, those make them anyway.
Are you interested in OFFERS? Follow our TELEGRAM Channel! Many discount codes, offers, some exclusive of the group, on phones, tablet gadgets and technology.