Today on the Xiaomi Youpin crowdfunding platform the new Huayi Smart Voice Control Faucet was launched, that is a smart faucet with features such as voice control, precise water release, touch switch and much more; let's go find out more!
Huayi Smart Voice Control Faucet is the new smart faucet with voice commands
With the Huayi Smart Voice Control Faucet the user can use voice commands to reactivate the tap, all thanks to the virtual assistant called Xiaoyi. Just say "Xiaoyi turn on the hot water" to start a stream of boiling water; "Close the tap, please" to stop the flow "; ending with a "goodbye" to disable listening.
This is very useful for example after washing dirty dishes, you do not want to transfer the grease on your hands to the tap. Or after washing your face, you don't want to dirty the faucet with soap. So thanks to the voice commands the tap will be almost always clean.
The faucet is carefully designed and has an LED ring. When the light turns red, the faucet is in an awakened state. There is no need to wake up the Xiaoyi assistant within one minute of the last use, just give the instructions directly.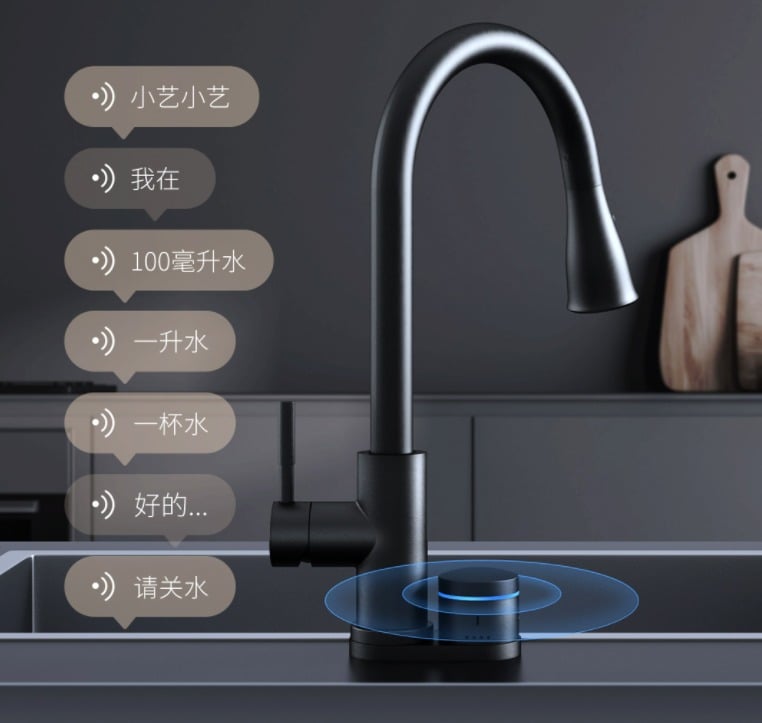 Another very interesting feature is the one that allows the user to customize the outgoing water according to our needs. For example, we can let out 100 ml of water, 1 liter of water, 1 cup of water, a pot of water, a basin of water and so on. In this way you can fill the pot with water and work at the same time without fear of the water overflowing.
The faucet is also equipped with smart touch technology with integrated sensitive sensors, so by touching the top the system is reactivated, it is possible to give voice commands and touch the top again to perform actions such as turning on the hot water or closing the tap. .
The Huayi Smart Voice Control Faucet comes with a tap that can be used in any rotation within a 360 ° radius. In addition, it has an extendable tube of up to 40cm to reach any corner of the sink.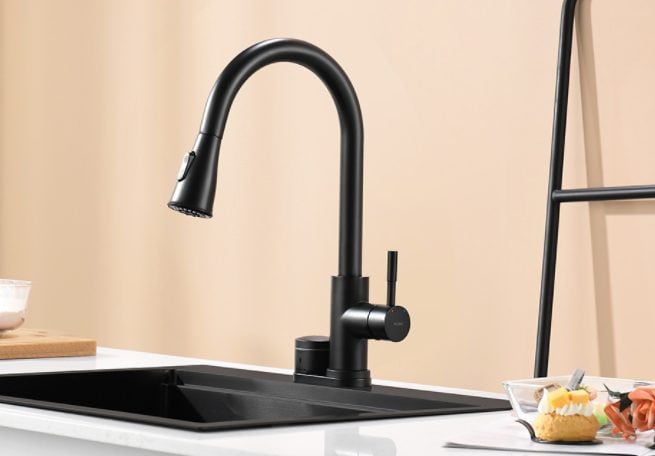 As for the materials, we have a 304 stainless steel main faucet body produced by a high temperature drawing process.
The Huayi Smart Voice Control Faucet is now crowdfunding in China at the price of 799 yuan, about 110 euros at the current exchange rate.
Xiaomi Mi LED TV 4A 32 "
3 used by 186,04 €
9 December 2022 3: 56

Amazon.it
Price updated on: 9 December 2022 3:56