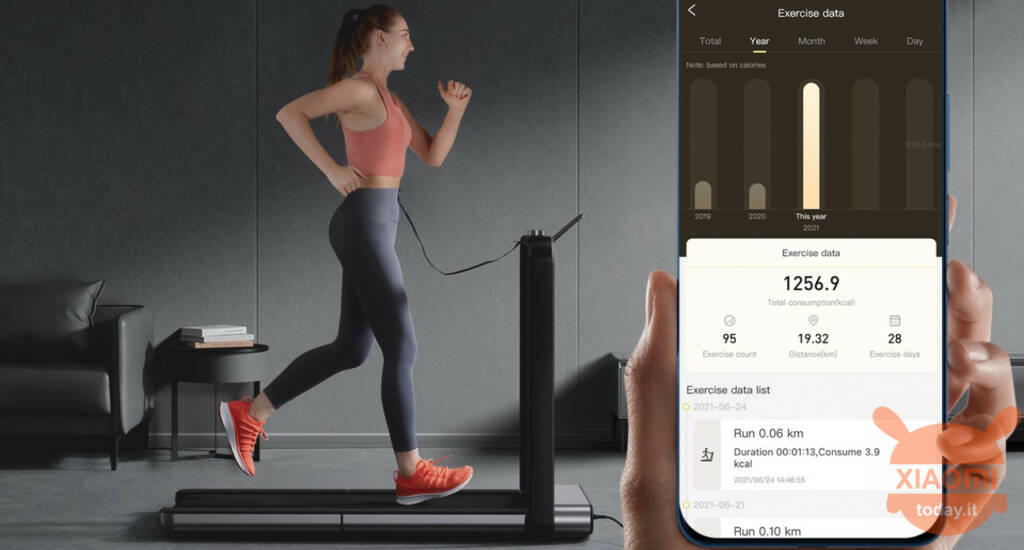 Summer is now a thing of the past and if you used to go for a daily jog it could be a problem. Early darkness, cold, rain certainly do not tempt you to go out for a jog ... but the solution is not too expensive either! Our advice is to buy a comfortable treadmill and in this article we will offer you different offers for some of the best models KingSmith (ecosystem Xiaomi) that you can buy on our partner site smartus!
WALKING PAD KINGSMITH S1 / C2 Folding Treadmill
Xiaomi WalkingPad S1 / C2 foldable treadmill, with intelligent speed control, non-slip mat, noise reduction technology, LED screen, remote control and app control. For this treadmill we offer you a discount code of 20 €, XIAOMITODAY20, code valid until 25/10/2022. CLICK HERE TO PURCHASE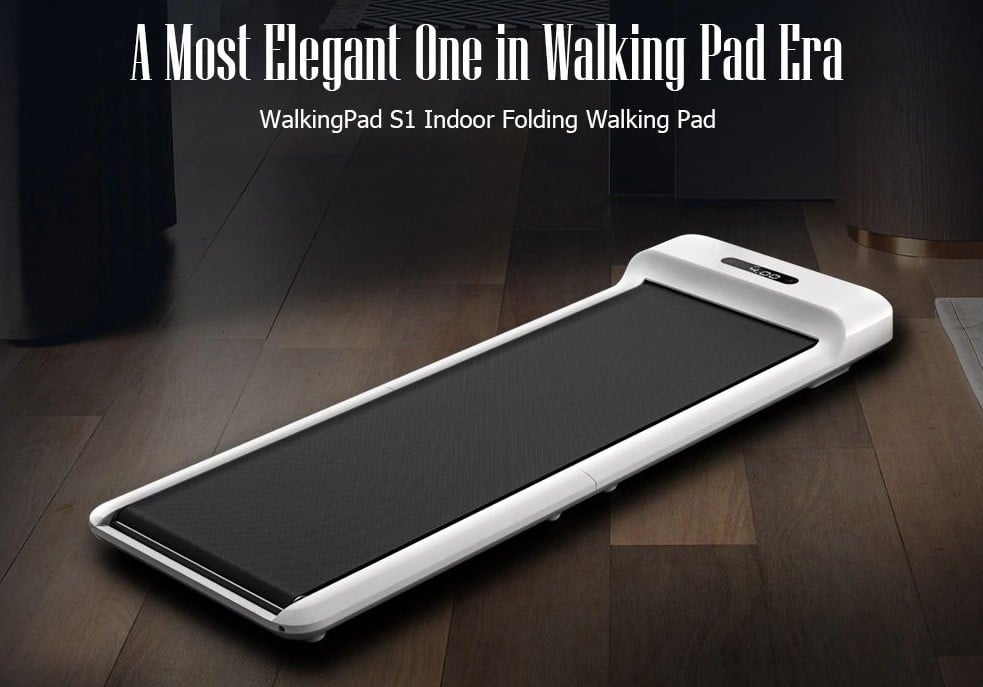 WALKING PAD KINGSMITH X21 KingSmith Foldable Treadmill
Among the new arrivals on Smartus we also find the new WALKINGPAD X21, the most advanced and compact Xiaomi folding treadmill! The successor of the two bestsellers WalkingPad R1 Pro and WalkingPad R2 is now available with fast and free shipping from Italy. . More precisely, once it is folded at 21 ° and then a second time it must be folded at 90 °, in this way the WalkingPad becomes even smaller and more comfortable to keep it in every corner of the room, much more comfortable for smaller spaces!
It connects easily to the dedicated app as well as its predecessors. It is equipped with an LED display on which you will be able to see all the necessary data such as time, speed. the distance and calories consumed during the training session. In the lower part there are 8 feet, 6 of which are adjustable to level the walking pad ensuring good comfort and avoiding noise due to imbalance. The low noise during physical activity is also guaranteed by a four-layer system that transmit a greater feeling of stability and reduce the impact on the knee joints during running. The noise measured at maximum speed is 78dB.
The major novelty of this model is the new 918w brushless motor that allows you to reach 12 km / h making it also suitable for a good cardio workout. More precisely, the speed can be adjusted from 0,5 to 12 km / h using the central knob located on the support handle, with steps of 0,1 or 3km / h by making a decisive turn of the same. In the support bar we find the safety clip that must be worn and that stops the treadmill in the event of a fall. KingSmith WalkingPad X21 is capable of supporting weight up to 110kg. Moreover, it is foldable so it measures 142x72x102 cm when it is open and only 71x96x22 cm when it is closed folded on itself, thus allowing you to hide it under a bed or a sofa, behind a door or in a closet without taking up too much space. Despite the 37kg of weight, thanks to the integrated wheels, it can be transported without particular effort to store it in any room of the house.
KingSmith WalkingPad X21 comes with an aluminum alloy structure, very stable, ergonomic and modern. Through the app it is possible to configure some parameters useful for operation such as the maximum speed for both running and walking, the starting speed, the child lock, the unit of measurement and the calibration of the belt. In the package there is a user manual also in Italian, silicone lubricant for maintenance, hexagonal wrench for carpet calibration, rubberized support to place tablet or phone.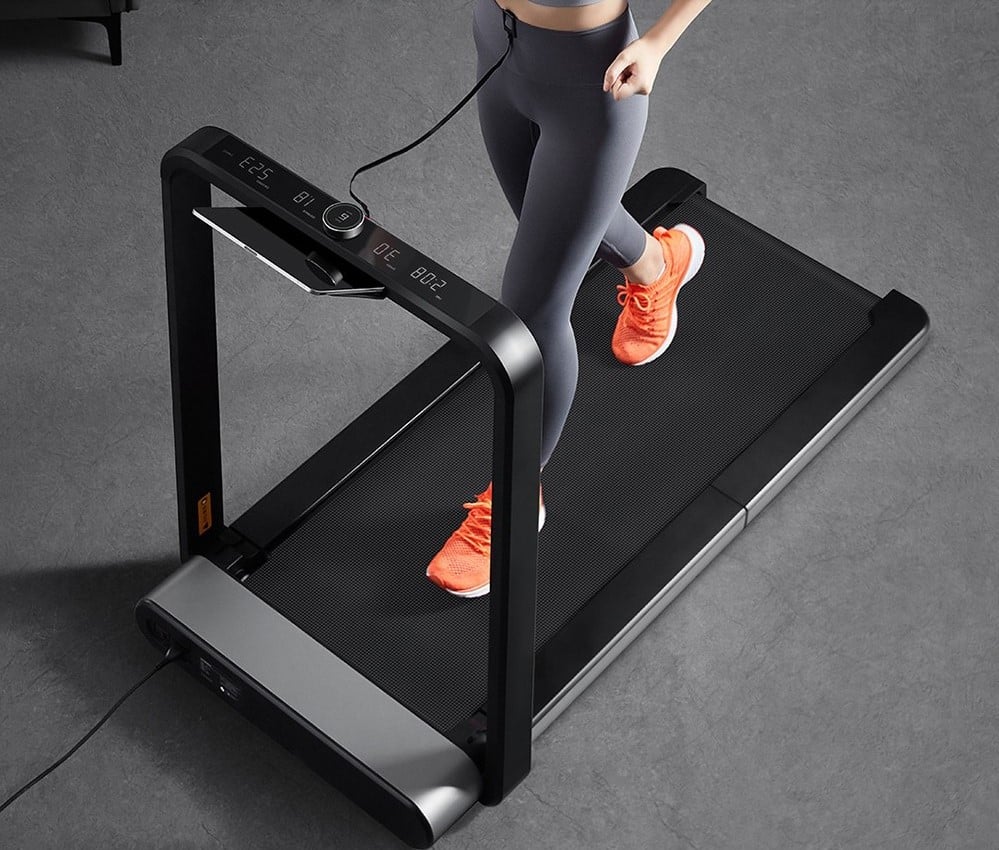 WALKING PAD KINGSMITH R2 Folding Treadmill
After the enormous success of its predecessor, here is the return of the king of walking pads and treadmills with a renewed and even more performing version. Kingsmith Walking Pad R2 by Xiaomi is available among the offers dedicated to sport and running on Smartus!
Double mode: walking and running - Intelligent foot intuition
Switch from running to walking mode (and vice versa) at will, you can push yourself from 0,5 km / h up to 10 km / h. The Kingsmith Walking Pad R2 treadmill, in automatic mode A, will be able to automatically understand what speed to go, thanks to the foot sense control technology.
Powerful and silent 1,25 HP brushless motor
With a powerful and ultra-quiet 1,25 HP motor, the walking pad allows you to walk or run without disturbing other people, making it ideal for both home and office. With a sturdy and durable steel frame and multi-layer design, R2 absorbs shock and reduces noise, making your ride quieter, safer and more comfortable.
Simple and durable mobile platform
The design, thanks to the one-piece aluminum alloy structure, gives the Xiaomi treadmill a simple and robust shape, greater durability and stability and a load capacity of 110 kg.
Foldable up to 180 °
The large running area (610 × 1200 mm), which provides an effective and safe cushion for knees and muscles, does not affect the foldable nature of the product. Once folded, it takes up just 0,11 square meters of space and the slim body can be stowed - thanks to the built-in wheels - under the bed, sofa or desk.
Comfortable and non-slip belt
Kingsmith Walking Pad's non-slip running belt is wear-resistant and consists of a soft layer of EVA and durable, high-density wood fiber, so as to have a cushioning effect and a low coefficient of friction.
LED display
The high brightness panel combines the LED with a high contrast visual effect, to have all the data in a higher and clearer resolution.
App Control, Voice Control and Easy Installation
The treadmill includes the Science Fitness App and voice remote control. Just take it out of the box to start using it without complicated installations.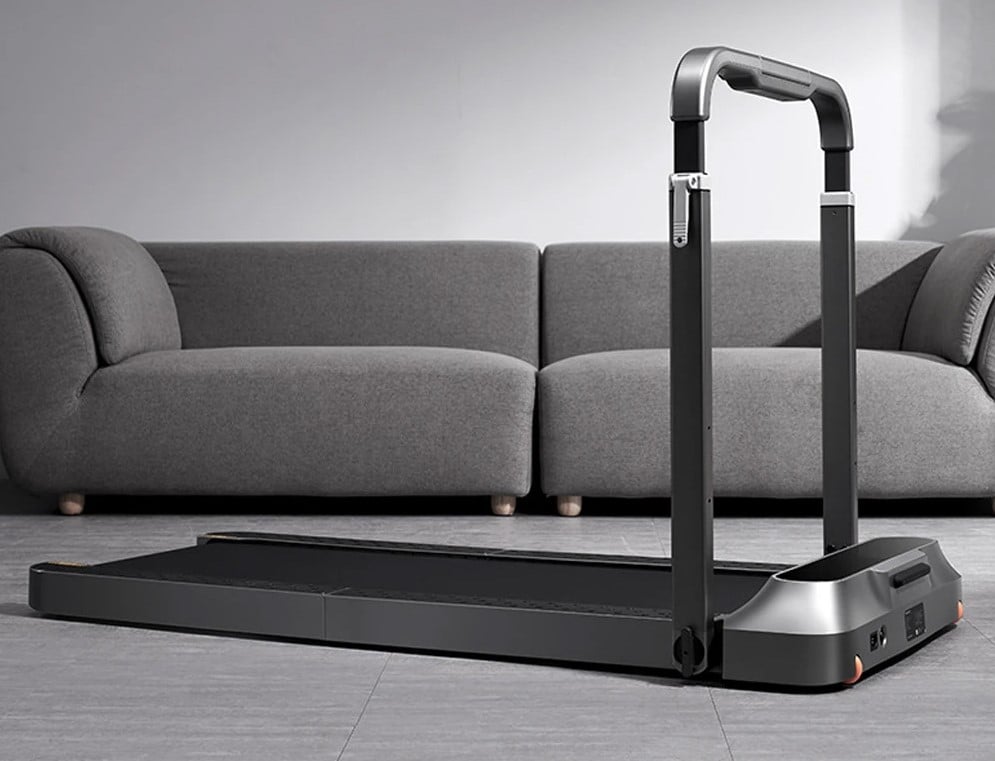 WALKING PAD KINGSMITH K12 Folding Treadmill
Anyone who approaches a Kingsmith Treadmill for the first time, the K12 in particular, is pleasantly surprised by the intelligence with which this product is able to regulate the speed. Thanks to its 2 in 1 mode it is able to be used for running and walking with a few simple steps: the belt is able to understand the needs of those who use it and to increase and decrease the speed in an automatic, fluid and imperceptible.
The material in aeronautical alloy allows the Kingsmith K12 walking pad to be light and to be folded and answered everywhere you want it, whether it's home or office. The material is anti corrosive, shock absorbing and anti magnetic and gives the treadmill a design unique and captivating. Also important is the stability and the safety: The running belt is 48cm wide, much wider than the average. The child lock protection, overload protection, customizable maximum speed setting and auto-standby after 10 minutes of inactivity.
The product is easily controllable with the remote control to always keep close at hand or via your smartphone with the App Control. Equally crucial is the allowable speed range, K12 has a range 0.8-12 km / h of speed and a foot pressure sensor optimized to the best. The top of fitness and fitness products, such as XIAOMI treadmills, can be found on offer on Smartus.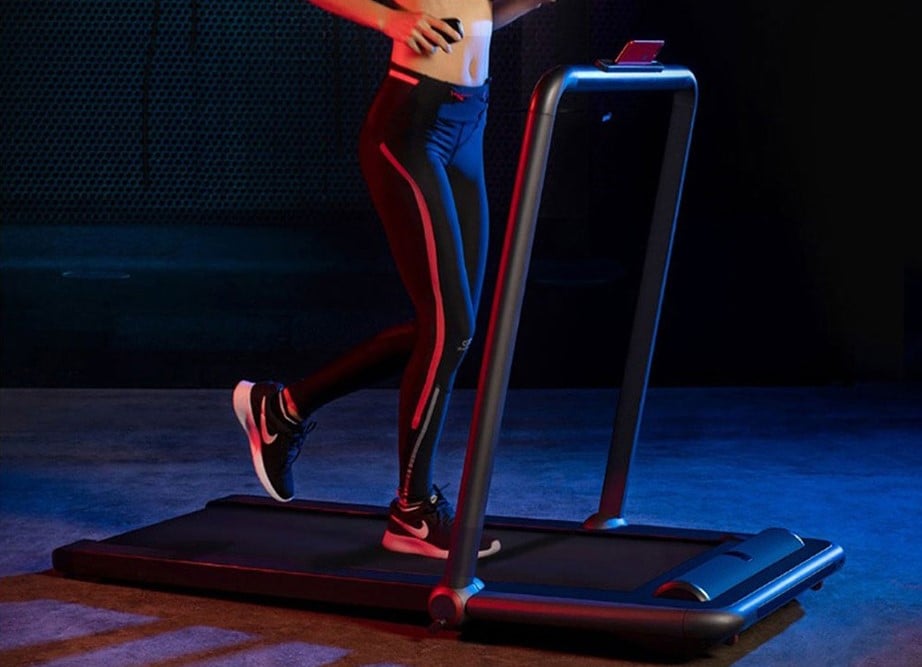 WALKING PAD KINGSMITH R1 PRO KingSmith Foldable Treadmill
Xiaomi WalkingPad R1 Pro has a slightly different design than the Walking Pad A1 Pro that allows you to store it even in a vertical position. Another feature that makes it better than its predecessor is the ability to achieve one maximum speed of 10 km / h.
It is the best option for running and walking! To ensure greater safety, one has been inserted on the handrail safety clip which acts as an emergency button that allows you to immediately stop the stroke when extracting it. The LED panel placed on the front of the WalkingPad R1 Pro allows you to monitor in real time the speed, training time and distance traveled. For added security, Xiaomi's WalkingPad R1 Pro is equipped with a lock for children, automatic standby after ten minutes and overload protection.
The space designed to place your smartphone or tablet and watch a video or listen to music during physical activity is also very comfortable. Being folding, Xiaomi's R1 Pro treadmill is much less bulky than other traditional models. Indeed, takes up about 90% less space and it is easy to fold and store under the bed or wherever you prefer! Both the mat surface and the front handle can be easily folded 180 degrees, not to mention that the treadmill can be transported, without any effort, thanks to the sliding wheels.
Offers two different modes of use: Walking Mode with fixed speed for beginners (6 km / h) e running mode which can reach a maximum speed of 10 km / h. The speed can be easily controlled with the supplied remote control, through thededicated app or automatically moving to the different areas of the carpet. For complete statistics, on the other hand, you can use the dedicated application. It is equipped with a 918W brushless motor capable of suppressing noise during physical activity (<65 dB), support heavier loads - up to 110 kg - and withstand impacts, as the company declares after having subjected it to numerous resistance and stability tests.
For a better running experience, the length of the carpet has been extended compared to previous models with a support area equal to 120x44cm and a shock absorbing top layer of EVA and resistant fiber panel. Finally, this model is also equipped with a very comfortable folding handrail which offers greater comfort and stability during workouts.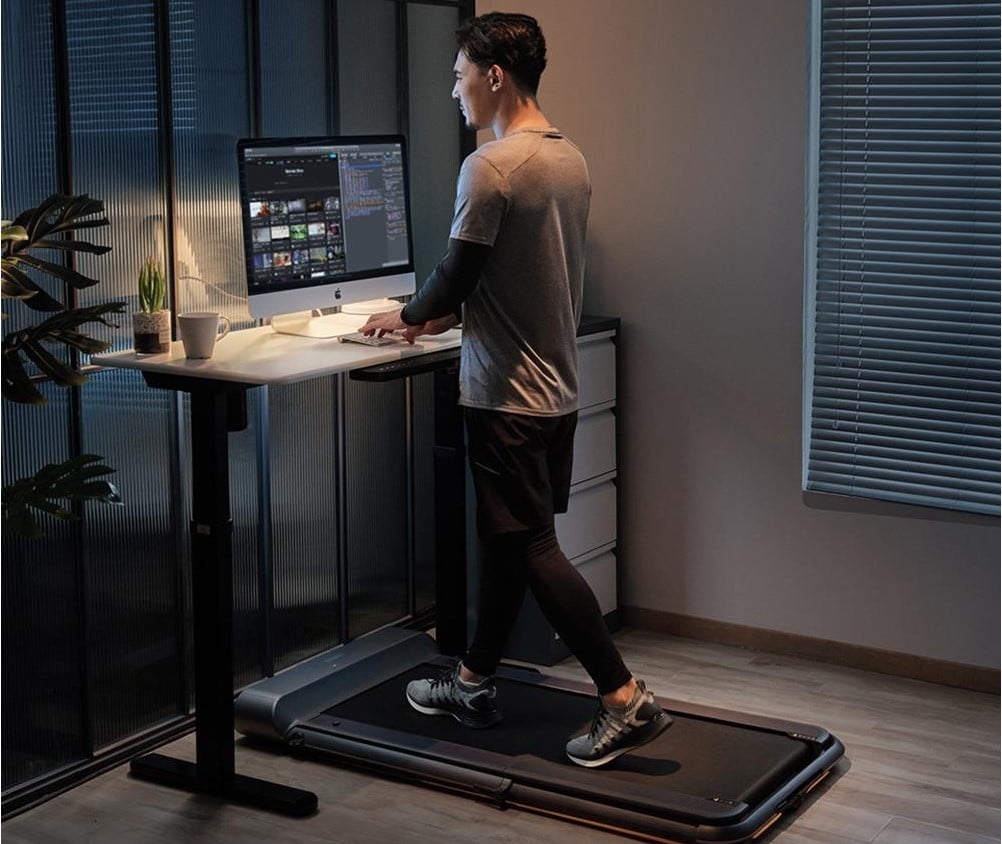 KINGSMITH WR1 Rowing Machine Foldable water rowing machine
If you are a lover of intense training, the Kingsmith WR1 water rowing machine is perfect for simulating a realistic rowing stroke and to allow you to do a complete physical activity. It is a product with high technical characteristics and a modern and refined design, ideal for home workouts.
The KINGSMITH WR1 water rowing machine works according to the principle of hydrodynamic resistance. With this rowing machine you can simulate rowing in an almost realistic way, thanks also to the particular water resistance system. In this way, in fact, the more the tank is filled, the greater the resistance, just like an outdoor workout. The resistance of the rower depends on the power of your row, it automatically adapts to whoever uses it. The faster you row, the stronger the resistance will be. The seat is ergonomic and soft, to give maximum comfort during exercise.
For this WR1 rowing machine you can use the discount code: XIAOMITODAY100 from 100 € but valid only until 25 October. So if you are interested do not miss this fantastic opportunity. CLICK HERE TO PURCHASE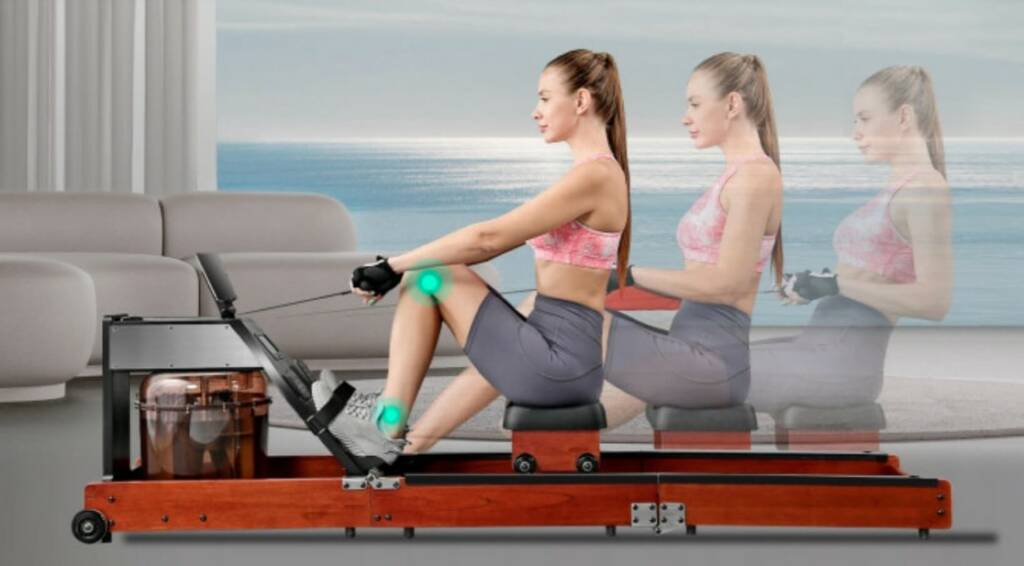 Please note that on smartus you can pay, to protect your purchases, with PayPal and the products will be shipped FREE within 24 / 48h by express courier from the warehouse Italian.
At this point I just have to wish you good purchases !!