Despite the fact that Xiaomi and Huawei are not known to like each other, Xiaomi Group vice president and general manager of Redmi, Lu Weibing, said something positive today about the opposing company. This following the publication of the results for the first quarter of 2019 by Huawei.
In fact, Lu Weibing was not going to talk about the rival brand, Redmi's boss had in fact shared a photo of Redmi 7 on the Weibo social media in which he said "Beauty and elegance". However, one user has commented with a somewhat off-topic question, but which has nevertheless found Weibing's interest.
Redmi's general manager congratulates Huawei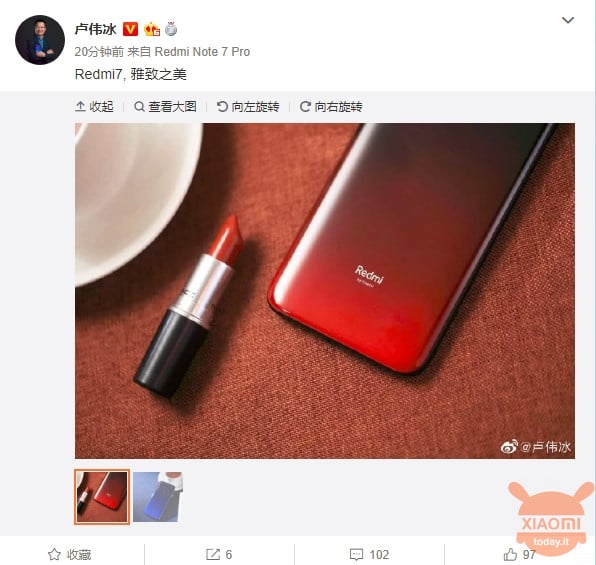 To the question "The data communicated by Huawei regarding sales in the first quarter give 59 millions of smartphones sold. With an opponent like that, does Xiaomi have no fear? How do you plan to get close to those numbers? " Lu Weibing then replied that "Huawei is a great company with 32 years of history behind it and all the related technology accumulated in that period. Xiaomi is a young company, it has only 9 years of life and we are not yet at the peak, we will still continue to learn from Huawei and improve in the future. "
Weibing added that "We believe the world needs both Huawei and Xiaomi. We each serve different types of users, with different values ​​and business models. The world is varied, users' needs are varied and ultimately they are the ones to benefit. "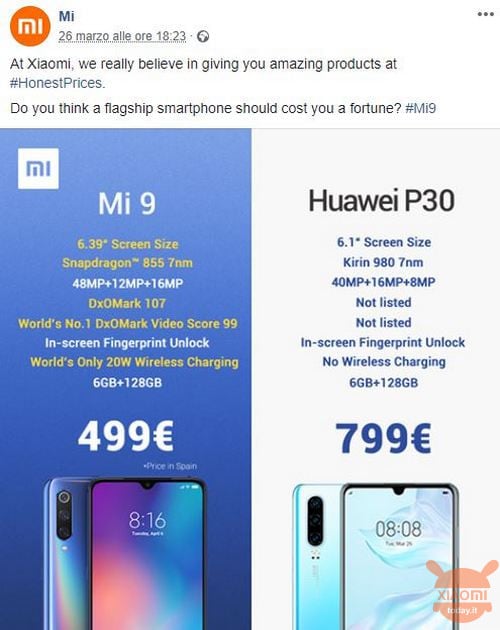 The words of the general manager are well deserved by Huawei which, as we said before, made it known that it sold over 59 million devices in the first quarter of the 2019, with an entry of 179,1 billion Yuan, or almost 24 billion, an increase of 39% compared to the previous year; while profit margins have increased by 8%.
Are you interested in OFFERS? Follow our TELEGRAM Channel! Many discount codes, offers, some exclusive of the group, on phones, tablet gadgets and technology.