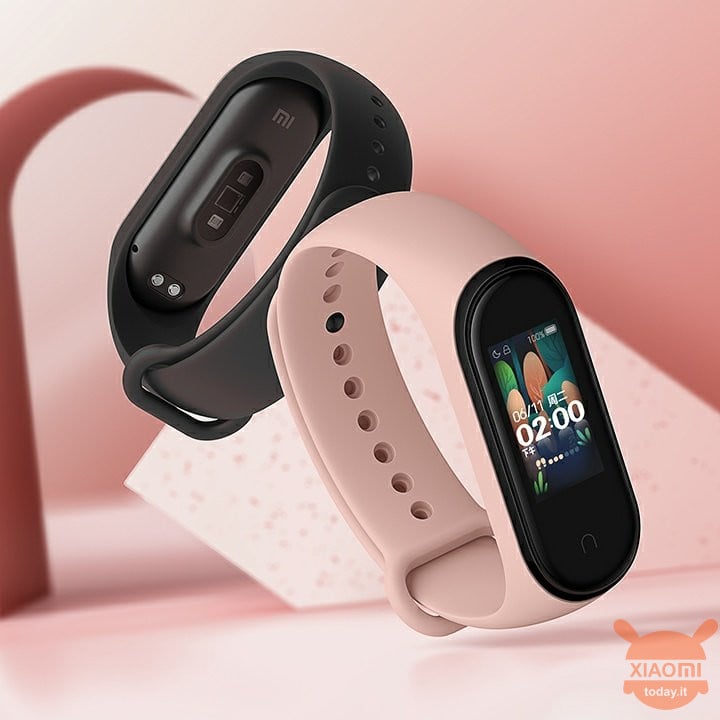 Xiaomi Mi Band 4 has been and still is a sales success net of imperfections that now with the new update may have been filled. In fact the company has recently released an update that brings the smartband software to the 1.0.6.24 version, introducing two utilities that make Mi Band 4 even more unique and unattainable by rival models on the wearable category market.
The first interesting news concerns the screen timeout, a feature that until now was not possible to adjust and that honestly was too low to allow the user to see the necessary information at a glance. Now instead the AMOLED display of the Mi Band 4 can finally be set to turn off automatically with values ​​ranging from 5 seconds (default time) to 10 seconds with 1 second steps, enough to be able to view all the data you need at the moment. Just enter the OTHER menu, scroll down until you find the SETTINGS and touch the AUTOMATIC SHUTDOWN item to adjust the timeout.
The new Xiaomi Mi Band 4 update adds two useful features
As mentioned above, the novelties of the new update are two and the second concerns the possibility of customizing the vibration, to find your device more easily if it is lost. How many times did you happen to place it somewhere and not find it or while you were taking a nap on the sofa this would take off your wrist and end up under the cushions?
Well, with the possibility of customizing the vibration, it is possible to create a sort of silent vibrating "ringtone" unique in its kind, allowing you to more easily find your Mi Band 4 without getting confused with other smartbands within the family. Custom vibration is achieved by touching the image on the smartphone screen, but be careful not to overdo it with prolonged vibrations, as these will affect battery consumption, so don't overdo personalization.
But that's not all as Mi Band 4 will receive improvements in swimming mode. The company ensures that it has improved the monitoring of this sports mode, currently implemented in the Chinese version and that in a few weeks everything will also be migrated to the global version. Finally, new custom watchfaces will also be added.
The Mi Fit update is rolling out on the Play Store, but if you don't find it, you can download the APK file to install manually from this address.

Xiaomi Mi band 4 Global
🇪🇺FREE Fast Shipping from EU (NO customs) ✈
Ask us about international distributors
Are you interested in OFFERS? Follow our TELEGRAM Channel! Many discount codes, offers, some exclusive of the group, on phones, tablet gadgets and technology.