The products of the Xiaomi ecosystem are always appreciated among fans of the brand especially those dedicated to the home, often solving small annoyances that otherwise would make us go wrong the day. And what's better than swallowing bitter mouthfuls if not a nice glass of water? Well if this is pure everything will be for the best and to make it so Xiaomi has launched a new water purifier, or the Mi Water Purifier 1200G, which compared to the other models always offered by the brand, uses a particular ultra-fast mode.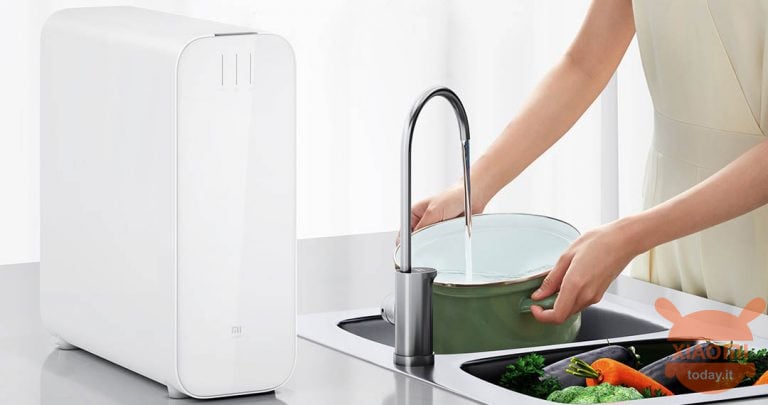 Generally this type of product is bulky but that of Xiaomi is limited in size equal to 427 × 158,5 × 429,5 while the shape and elongated design make it ideal for installation under the worktop of our kitchen. The Xiaomi Mi Water Purifier 1200G uses an 8-stage reverse osmosis filtration system, to which is added a secondary RO filter, which in turn uses the RO anti-clogging separation technology.
Xiaomi's new water purifier is super fast and smart
But as already anticipated, the Xiaomi purifier is probably the fastest on the market, able to provide a constant water supply up to 3,2 liters per minute, being able to fill glasses of water continuously without having to wait.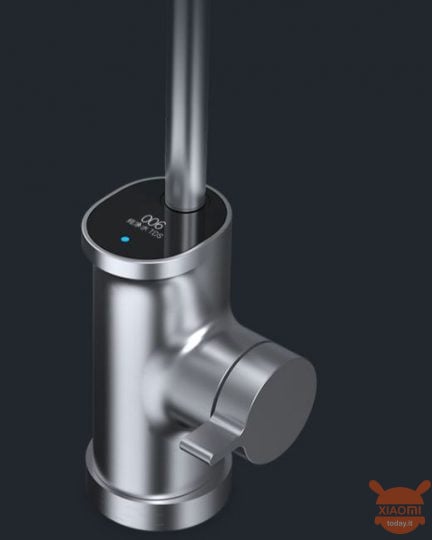 But another novelty concerns the presence of a tap that integrates a display, from which we can view the status of the filters, the flow of water as well as whether the power supply is in progress or not. And if there is a display, certainly a WiFi module could not be missing that allows the Xiaomi smart purifier to interface with the Mi Home app, allowing you to check operation and maintenance status directly from your smartphone.
The price is also quite purified, in fact Xiaomi offers its Mi Water Purifier 1200G at 2999 yuan, or about 392 euros at the current exchange rate, but at the moment the sales are exclusive to China. So if you are interested in this article you have to wait for stores like AliExpress and / or similar to insert it in the catalog.
Are you interested in OFFERS? Follow our TELEGRAM Channel! Many discount codes, offers, some exclusive of the group, on phones, tablet gadgets and technology.