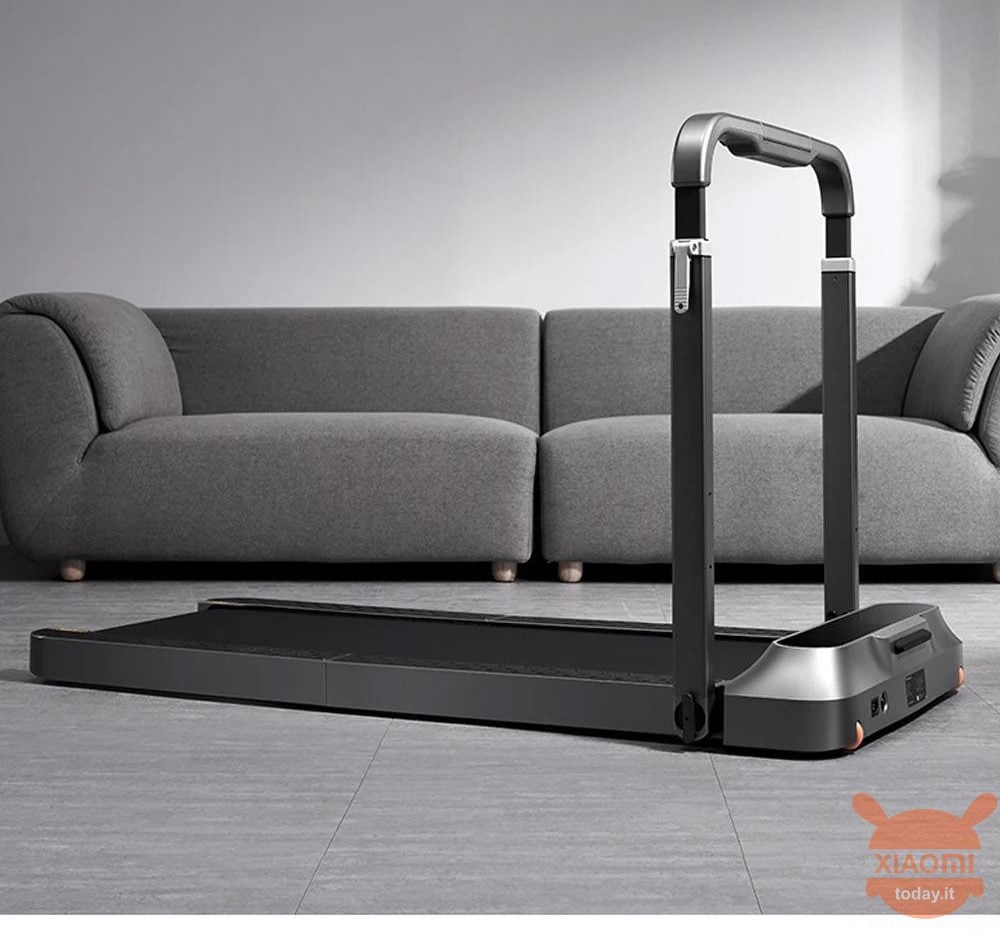 On Gshopper you can buy the treadmill at an incredibly affordable price Xiaomi Kingsmith R2, that we reviewed a few months ago on the occasion of its launch on the world market. Let's find out all the details about its technical characteristics and the price at which it is sold.
Xiaomi Kingsmith R2: the main technical characteristics
The Kingsmith Walkingpad R2 is a rather recent model, which immediately presents itself with a very different aesthetic compared to its predecessor: the lines are more marked, we have the presence of different edges and overall it shows a more robust and compact appearance. Its main peculiarity is the fact that it can be folded and positioned vertically, taking up very little space (so much so that it can be easily hidden behind a door or a curtain).
Although it is not a featherweight (it weighs about 37 kg), it has comfortable wheels and a handle that allow it to be transported very easily. It features a carrying capacity of one maximum weight of 110 kg: thanks to steel frame of which the machine is composed, which is otherwise built in gray and black polycarbonate.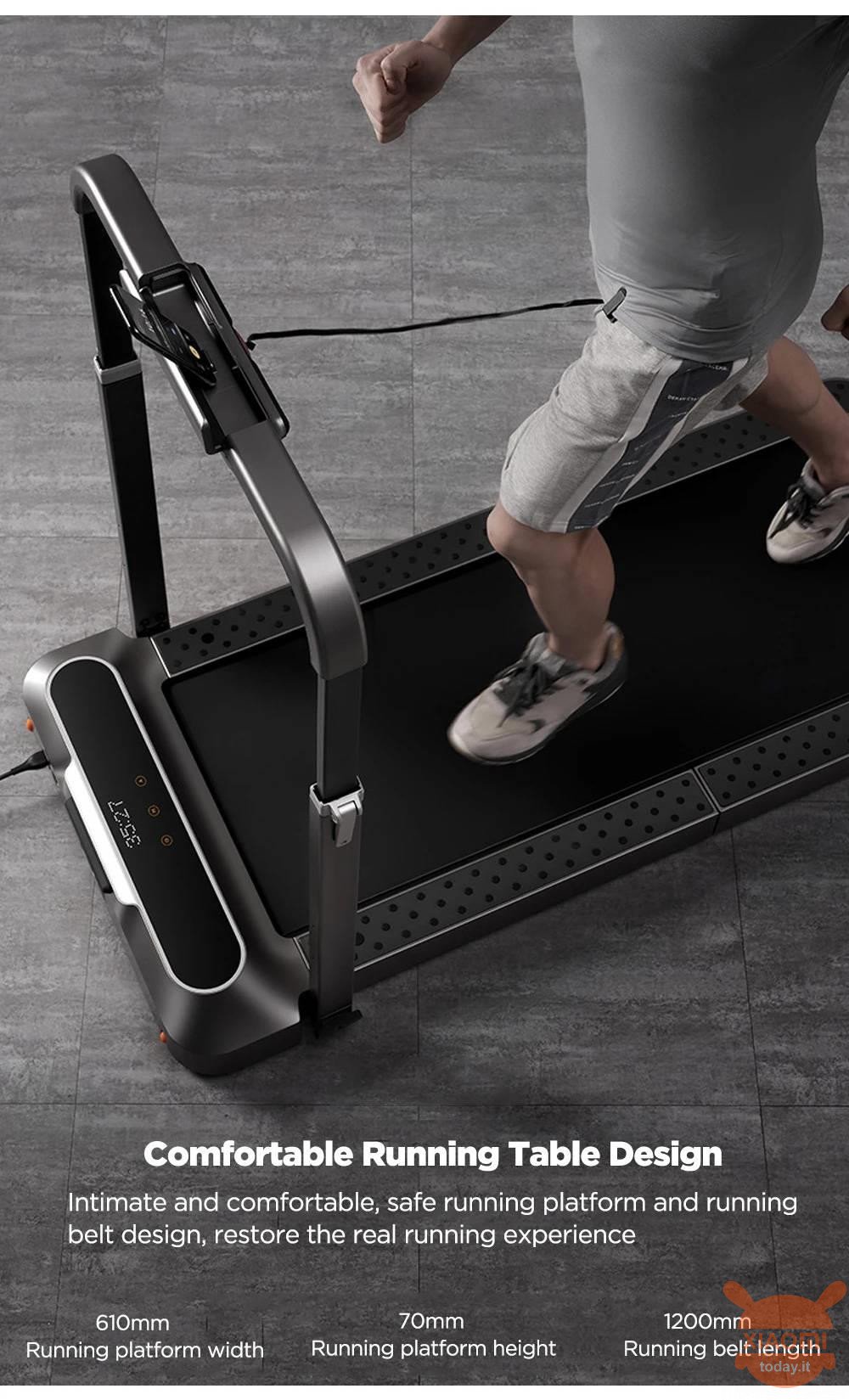 Compared to the previous models, the support bar has also been redesigned, much more robust and practical in closing and height adjustment, while the presence of the support to support tablets and smartphones during the ride is confirmed. In the front there is instead the very comfortable LED display, which shows us the information of our training session in real time: steps, calories, time, distance and speed.
Also worth mentioning is the new carpet consisting of 4 layers, which guarantee maximum comfort for the feet, excellent grip and good noise reduction. Compared to the previous model, walking is more comfortable, silent and the zipper to fold it is imperceptible.
Turning to the technical specifications, the Xiaomi Kingsmith R2 can first and foremost count on a 1.3HP brushless motor, which allows you to arrive at a speed from 0.5 km / h to 10 km / h without hopping. To make it work, it is always necessary to insert the safety key, equipped with a small cord that can be attached to the clothes: in the event of a fall, the key will come off and the operation will be interrupted.
The treadmill can be managed via the remote control or with the app in the PlayStore. Having said that, now we come to the offer.
The Xiaomi Kingsmith R2 at a sensational price!
Only in this moment the Kingsmith R2 treadmill is offered at a truly unmissable price, its all-time low! Here are all the details below:
"HISTORICAL MINIMUM"
🛒🌐 For sale on #GShopper
💰 Goes down to €369,00 from € 899,00 (-58%)
🎟️ Discount code: AE61CC3C2C97
📌 To buy CLICK HERE
🇪🇺Fast Shipping from Europe Included (No Customs)