Are you sick of cleaning but don't have the time or energy to clean your house as much as you'd like? Well, then the product on offer today on Hekka is right up your alley. The IMILAB V1 is in fact a three-in-one robot vacuum cleaner mop and broom with its dirt collection container. L'IMILAB V1 can be purchased for the price of only 249,99€ instead of € 499,00 if you use the discount code IMV1. Click here to go to the offer of this product shipped from the EU, therefore fast shipping and without customs fees.
IMILAB V1 the robot vacuum cleaner that empties itself super discounted at € 249,99 with our coupon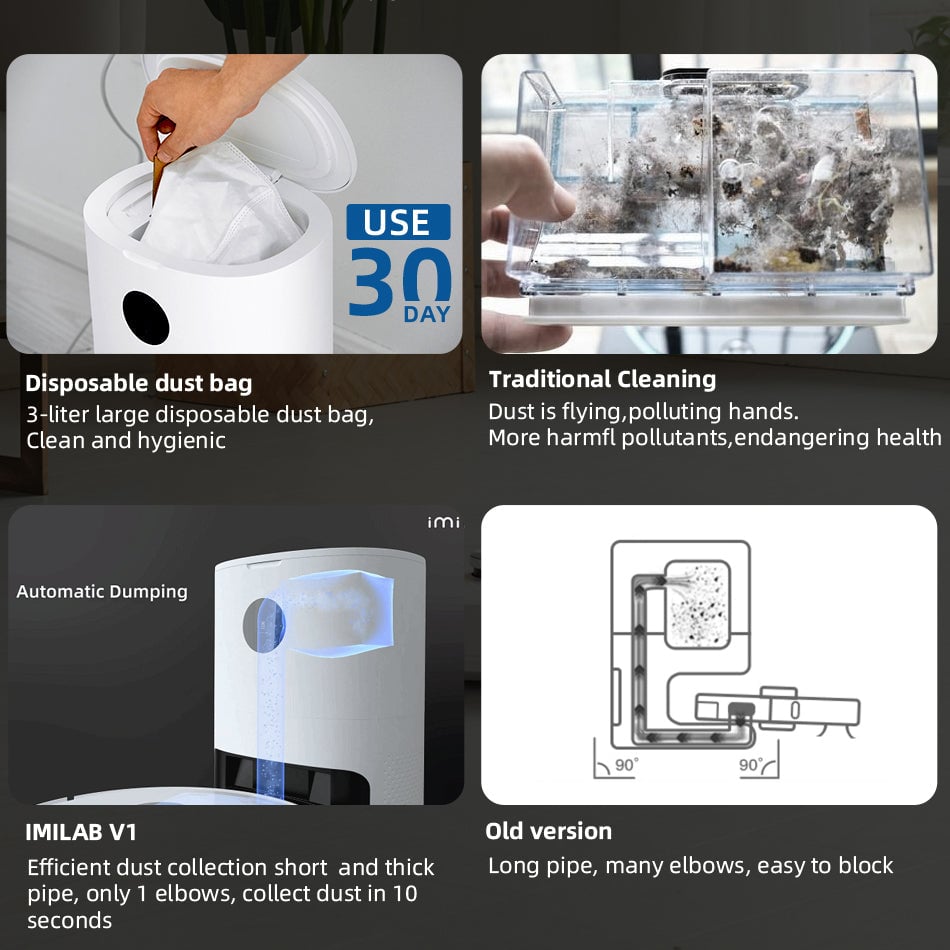 As for the specifications, the IMILAB V1 is an intelligent robot vacuum cleaner with a mop function and an additional 3L dust container located in the docking station. This means that the robot automatically empties its dust container and can therefore work for days without having to empty it manually.
We then have LDS navigation that provides high-precision mapping of the house. With the app, you can designate areas in your home where the robot should not enter. In any case, the robot can climb over a step with a maximum height of about 2 cm during its cleaning cycle.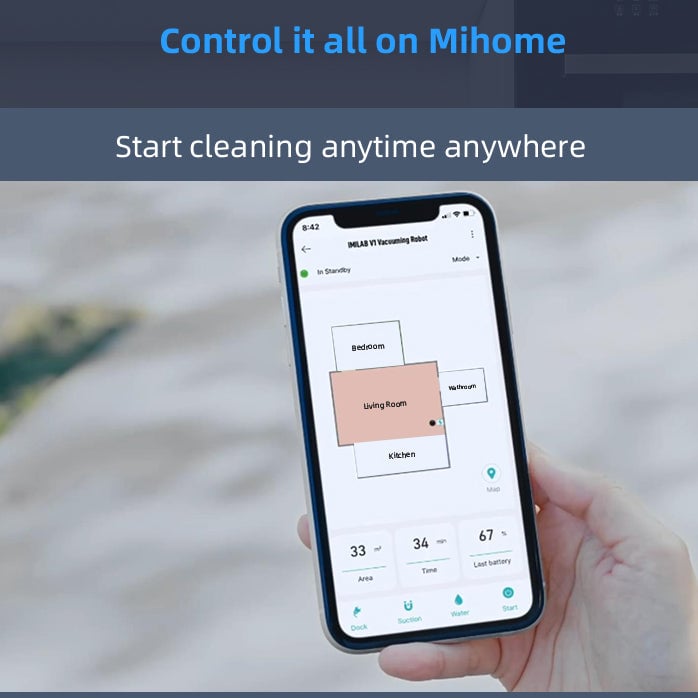 As for the suction hardware, IMILAB V1 is characterized by high efficiency and high power. In maximum performance mode, it reaches 2700Pa of suction power, removing the most stubborn dirt. While the mop function can start and stop automatically, allowing the floor to dry immediately after swiping to avoid slipping. Two rotating side brushes are designed to extract pet hair, dirt and debris from hard to reach areas.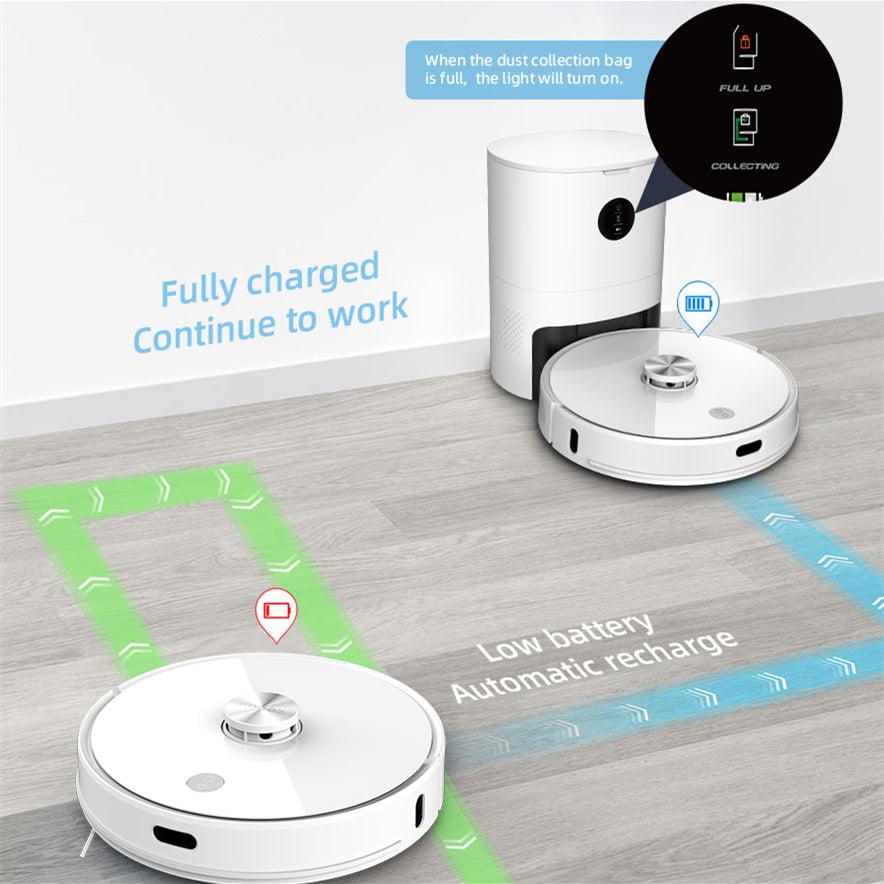 The IMILAB V1 then integrates a built-in 5200mAh battery to be able to clean up to 4 hours on a single charge. While thanks to the Imilab Home or Mi Home apps, you can control the robot anytime, anywhere.