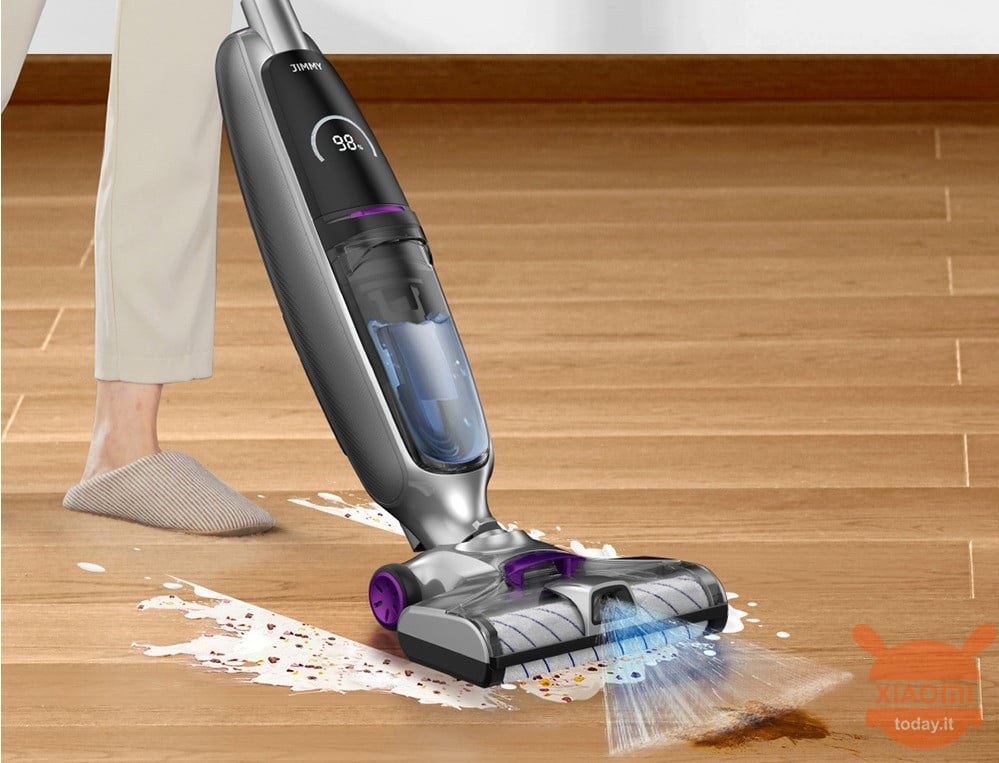 Have you been looking for a good mop for a long time but the high prices have always stopped you? Well, maybe it's time to pull the trigger to buy the excellent Jimmy HW8 Pro, now at the lowest price ever at only €109,00 instead of € 369,00 (-70%) with the discount code "NNNGPVD". We point out that the vacuum cleaner for sale on Geekbuying comes with fast shipping from Europe, so no customs. Click here to go to the offer.
Jimmy HW8 Pro scrubber dryer drops the price! It costs poco and it changes your life
Jimmy HW8 Pro Technical Specifications:
Motor power: 300 W
Motor type: brushless
Suction pressure (KPa): 15Kpa
Battery specification: 3000mAh
Voltage: 28,8 V
Working time: 35 minutes for standard mode / 25 minutes for Max mode
Charging time: 5 hours
Clean water tank capacity: 0,45L
Dirty water tank capacity: 0,35 l
LED display: Yes
Splash water control: Yes
Going into detail, the Jimmy HW8 Pro scrubber mop is equipped with a powerful washing and suction system to easily clean stubborn dirt and help us in the daily cleaning from dirt such as milk, coffee stains, pet hair, clusters of dust and much more. .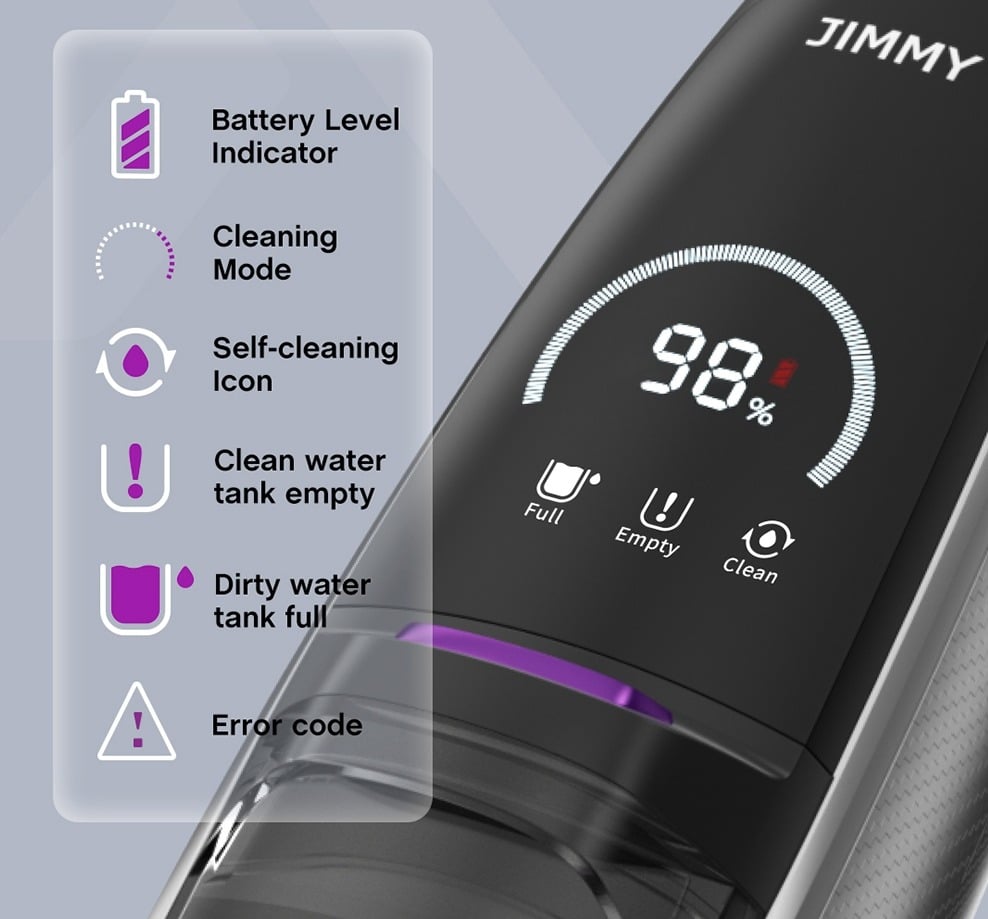 The Jimmy HW8 Pro can be used on all types of hard floors, including hardwood, tile, marble, laminate, vinyl, etc.
The mop then has an intelligent LED display that shows the battery level and features such as self-cleaning, different cleaning modes, if the clean water tank is empty and if the dirty water tank is full. In any case, it is very easy to remove and replace the separate tanks for clean / dirty water.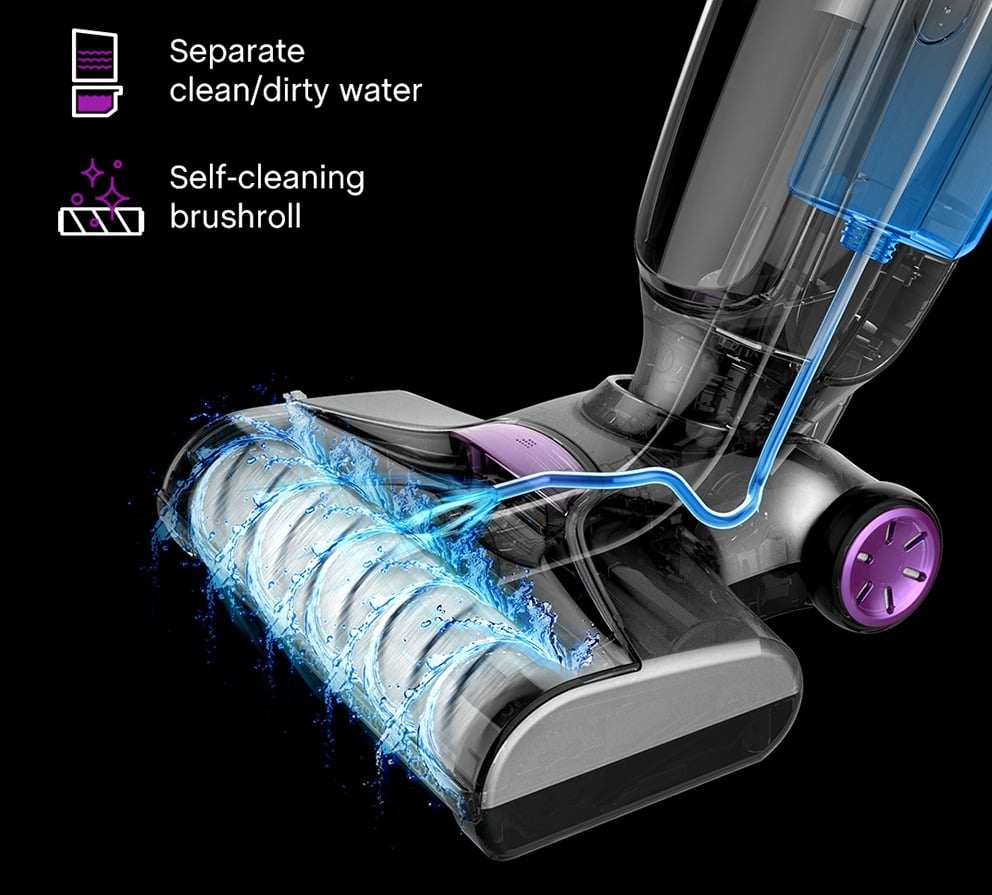 In addition, the vacuum cleaner is able to keep clean water separated from debris and dirty water, allowing us to continuously clean the floor with clean water.
Once you have finished washing your home, you can easily activate the self-cleaning function with the push of a button. This process washes the brush roller and hoses with clean water, keeping the brush roller clean and our home odorless.
Finally, being equipped with a separate trigger to spray the water, the user can decide when and where to spray clean water with precision,
🌐 For sale on #GeekBuying
💰 Drops to € 109,00 from € 369,00 (-70%)
🎟️ Discount code:
NNNGPVD
📌 Buy
https://bit.ly/3MPBpt8
🇪🇺Fast Shipping from Europe Included (No Customs)