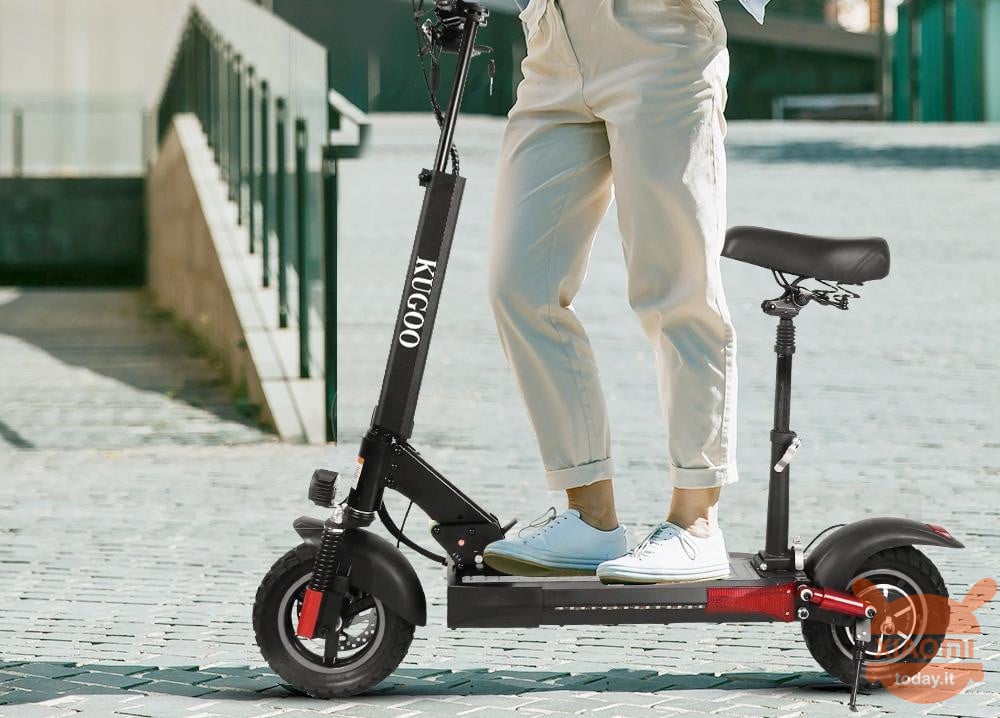 Right now on the Geekbuying store is present on offer a fast, comfortable and safe electric scooter: it's about Kugoo Kirin M4 PRO. In the next lines we see first of all its technical characteristics, and then go to analyze in detail the promotion currently underway. We anticipate it: it is one of the most comfortable means to travel in the summer, both in the city and on suburban roads. But let's not delay: let's find out all the main specifications of this electric scooter and the (exceptional) price at which it is sold right now!
Kugoo Kirin M4 Pro: technical sheet
If you are looking for an electric scooter that can balance speed, mobility and comfort, the already established Kugoo Kirin M4 Pro on the market may be the right choice. The model is powerful, able to reach a speed of 45 km/h, yet is at the same time as comfortable to ride and as easy to handle as a high-end electric bike.
Unlike other scooters, the Kugoo Kirin M4 PRO folding electric scooter is equipped with a removable seat which allows the owner of this electric vehicle to fully enjoy the journey. It also features adjustable handlebar, wide pedals and a function of intelligent steering.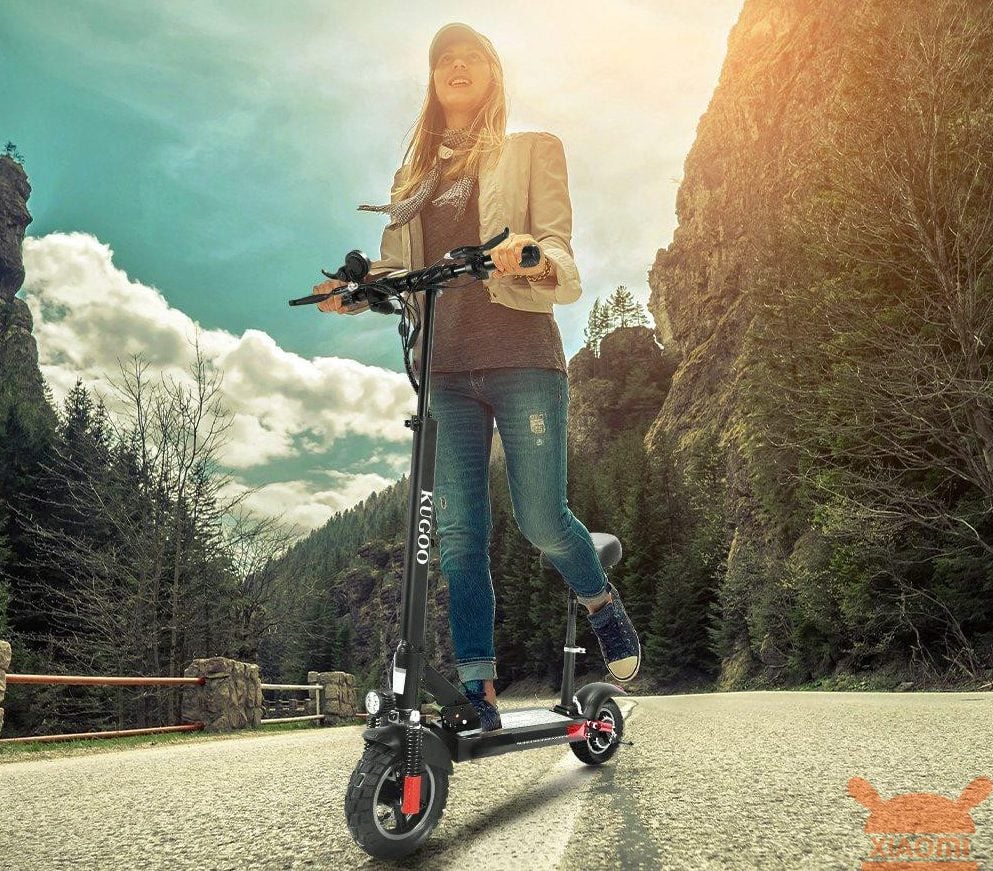 It is no coincidence that Kugoo Kirin M4 Pro is considered one of the best off-road electric scooters. Also due to the fact that the model is equipped with a new generation of double shock absorbers (front and rear) that absorb roughness even at high speed.
The exceptional durability of the e-scooter is also guaranteed by 10-inch tires abrasion resistant, such as those commonly found on forklifts and other heavy vehicles. They can ensure a smooth ride even on rocky and uneven terrain. The Kirin M4 Pro's ability to climb hills with slopes of 20 ° ranks it among the best off-road e-scooters.
Featuring an LCD screen that displays battery level, total kilometers traveled, current speed and a button to switch between modes and ride speed, the Kugoo Kirin M4 Pro gives riders more control about their driving experience. You can tell the scooter the speed at which you want to travel and see how much battery is left to determine if it needs to be recharged before another longer trip. And with a single charge of the 48V / 528Wh / 11Ah lithium battery, you can travel an impressive 65 km.
The Kirin M4 Pro can support a cyclist up to 150 kg of weight, making it suitable for anyone. The scooter weighs 22,6 kg and can be easily folded for more convenient transport and storage. It is powered by a powerful 500W brushless motor positioned on the rear wheels. You can drive it at any time, even at night, because it is equipped with front and rear lights.
Thanks to the height-adjustable handlebar, the high-quality suspension system and the presence of a seat, this e-scooter is also suitable for older people who want to take advantage of the convenience of electric rides.
Kugoo Kirin M4 Pro: the active offer on Geekbuying is unmissable!
To celebrate its first 10 years of life, the Geekbuying online store is also promoting Kugoo Kirin M4 Pro. Here are all the details of the offer:
🛒️Kugoo Kirin M4 PRO electric scooter | 500W brushless motor 45 km / h | Battery 48V 16Ah autonomy 60KM | Double disc brake
🌐 For sale on #GeekBuying
💰 Goes down to €529,99 from € 595,06 (-10%)
🎟️ Discount code: NNN6HLL23EJ
📌 To buy CLICK HERE
⚠️510 € if you pay with Klarna Free installment and additional discount
🇪🇺Fast Shipping from Europe Included (No Customs)