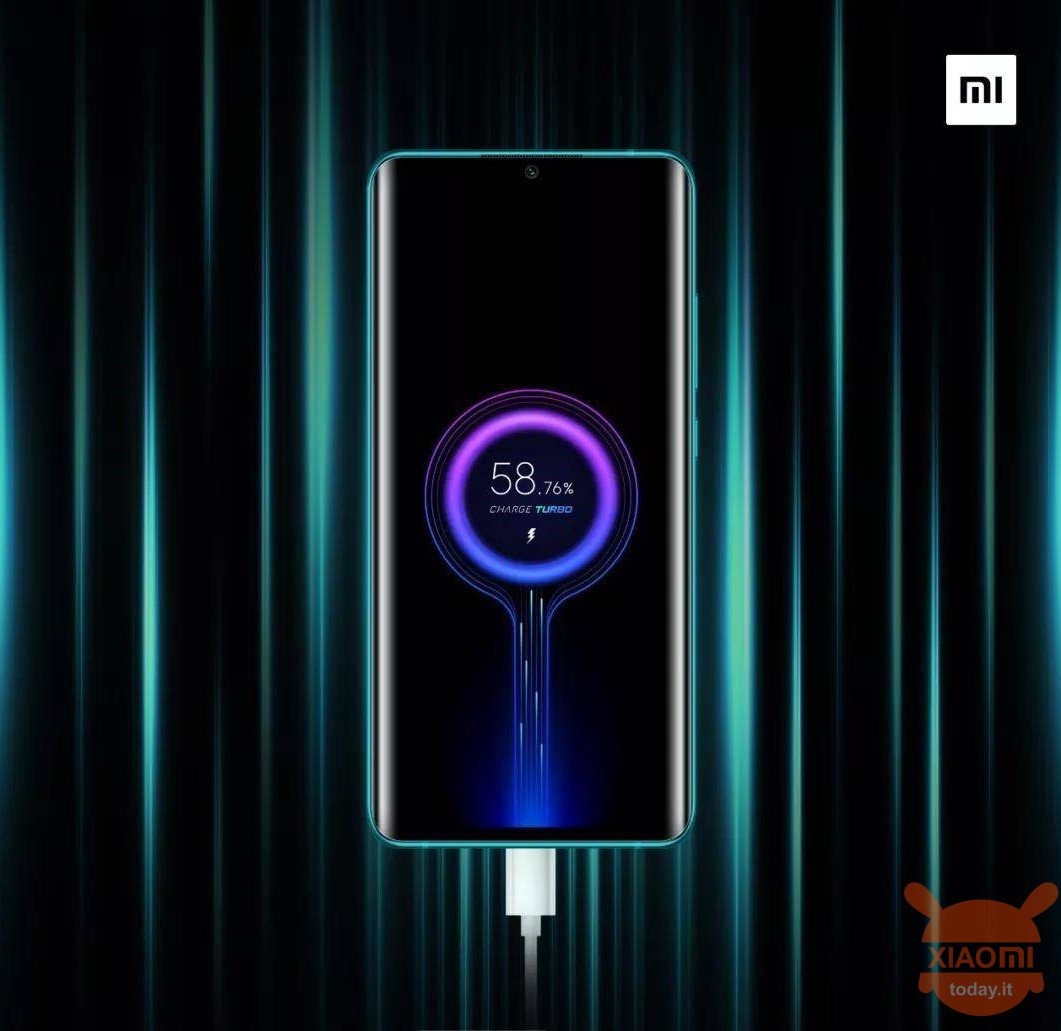 I personally didn't expect a smartphone from the series Mi Note could arouse so much interest: I have always been of the opinion that if a user is in love with a series of devices, he will remain so for life. For me it was like this with the Mi series but apparently I underestimated the question because if before the My Notes 10 he had my curiosity, now he has my attention (small quote for film buffs). The smartphone in question is receiving acclaim practically from anyone in particular for the photographic sector formed by a pentacam whose main sensor is from well 108 megapixel. You should know though that the photographic sector is not the only big thing on this smartphone, but the battery is too.
The battery of the Mi Note 10 is HUGE and really fast to recharge
Thanks to the usual Chinese channel Weibo, we learned about the battery capacity of the My Notes 10 which will be officially released on next 5 November. If until a few days ago we were amazed by the capacity of that of Redmi Note 8 Pro, ie 4500 mAh, and even more a few years ago for that of We are Max 3 (but not so much since we can insert it in the tablet category for its size) or 5500 mAh, this time Xiaomi really surprised as we find one on board the device in question mammoth 5260 mAh. Needless to say, it is now spit that this device and the Mi CC9 Pro are the same machine but with a different name. In short, we can assume from this battery that the smartphone size will not be small and the same will be true for display which will be accompanied by a Gotch, Or a notch with water drop.
Now that the bomb has been announced, all that remains is to talk about charging technology. As you remember the 24 September, together with MIUI 11 e We 9 Pro, the latest Xiaomi technology related to this issue was presented: Mi Turbo Charge. Cwith a recharge power which amounts to well 30W, in just 69 minutes you can recharge a battery from well 4000 mAh. As we know, our smartphones, being smart, decide the amount of current to be absorbed by the charger: in this case the current outlet is 4 times higher normal and therefore the speed reached is much higher. Xiaomi has decided to take as a competitor the Mate 30 Pro and compare it with the My Notes 10: the latter, despite having a much larger battery than the first, manages to recharge your battery in 8 minutes less. Not bad considering that in an hour and 5 minutes we can get a full charge on an 5260 mAh. The curious thing though is that the charging power is lower compared to that of the competitor.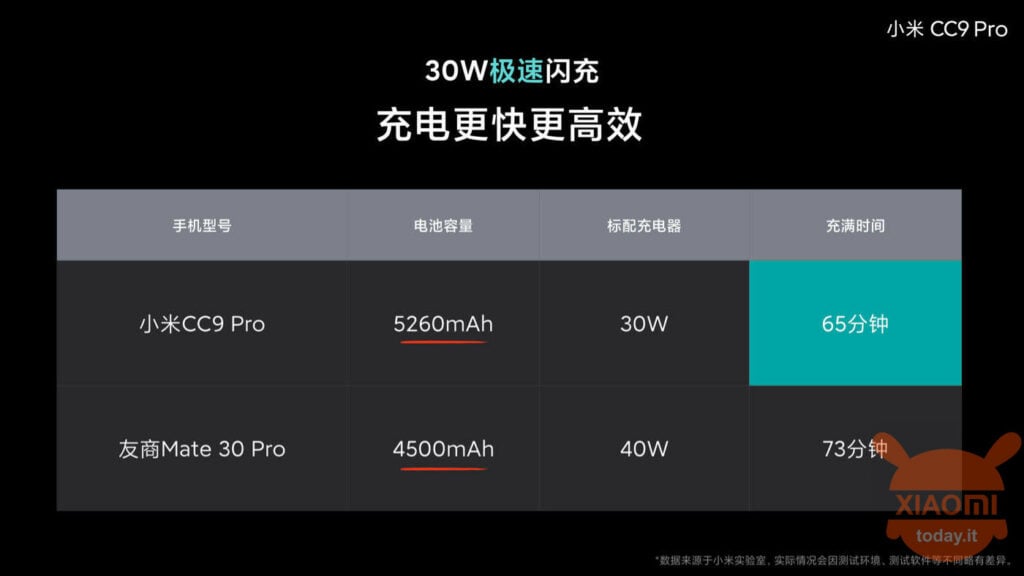 In short, we can say that this time Xiaomi pulled a little masterpiece out of the hat, better (from the data) than it has already done before. What do you think about it?
Are you interested in OFFERS? Follow our TELEGRAM Channel! Many discount codes, offers, some exclusive of the group, on phones, tablet gadgets and technology.