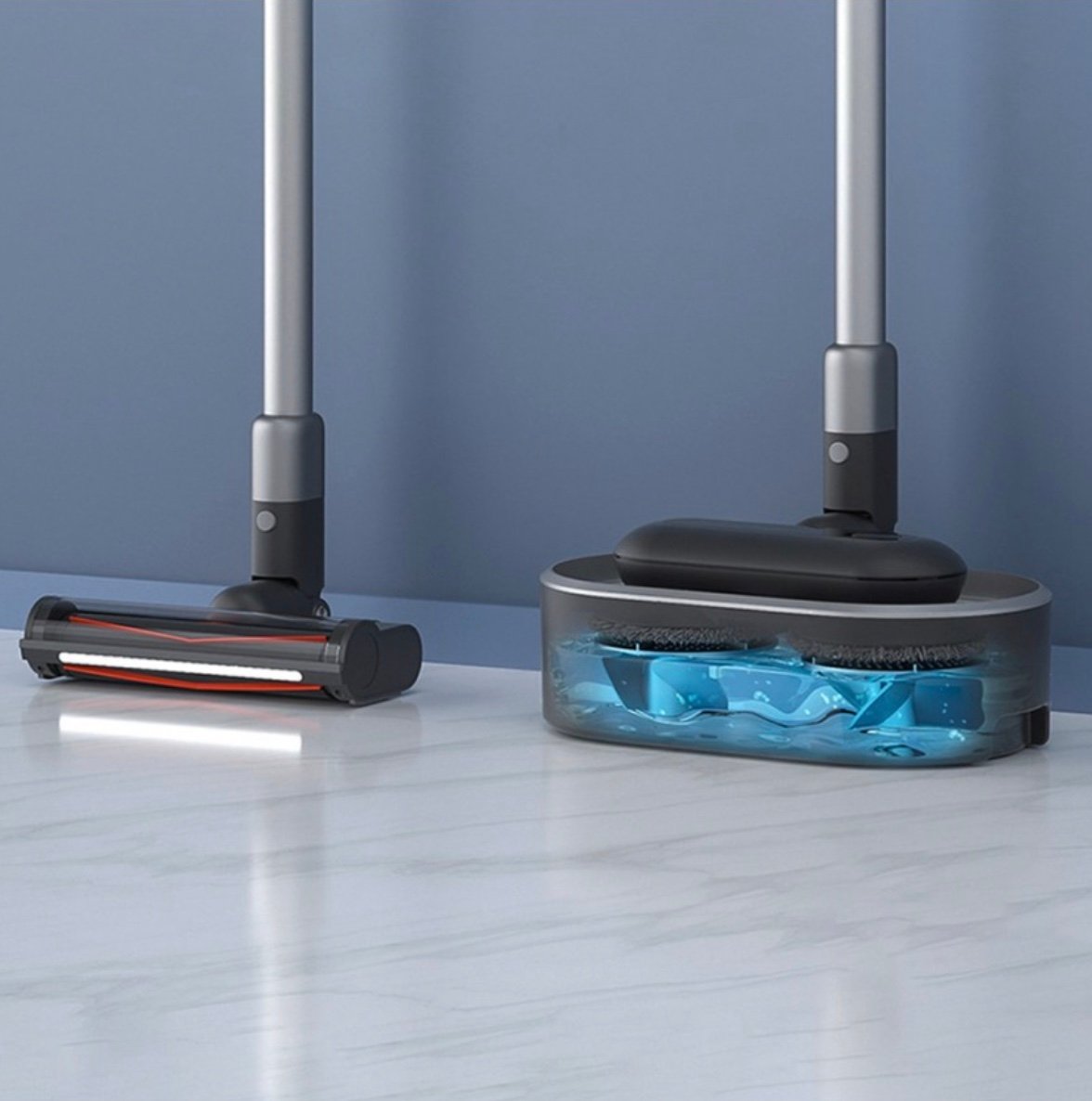 Roidimi X30 VX is a really interesting electric broom, which integrates a self-cleaning technology which is its main peculiarity. To put it into operation, simply insert the broom on the self-cleaning station, operate it and let the cloths be completely cleaned, washed and dried to be ready for a new use. All this can be compared to a 10-minute hand wash of the cloth, but even more hygienic and clean.
In the next lines we see what are the main technical characteristics of Roidmi X30 VX and obviously the details of the offer proposed by the Home Cleaner store, which specializes in products of this type.
The main technical characteristics of Roidmi X30 VX
The main feature of Roidmi X30 VX is certainly its self-cleaning station, which as we have seen further decreases the time to devote to cleaning. With a simple click you can clean, wash and dry the cloth. But that's not the only relevant aspect of this accessory.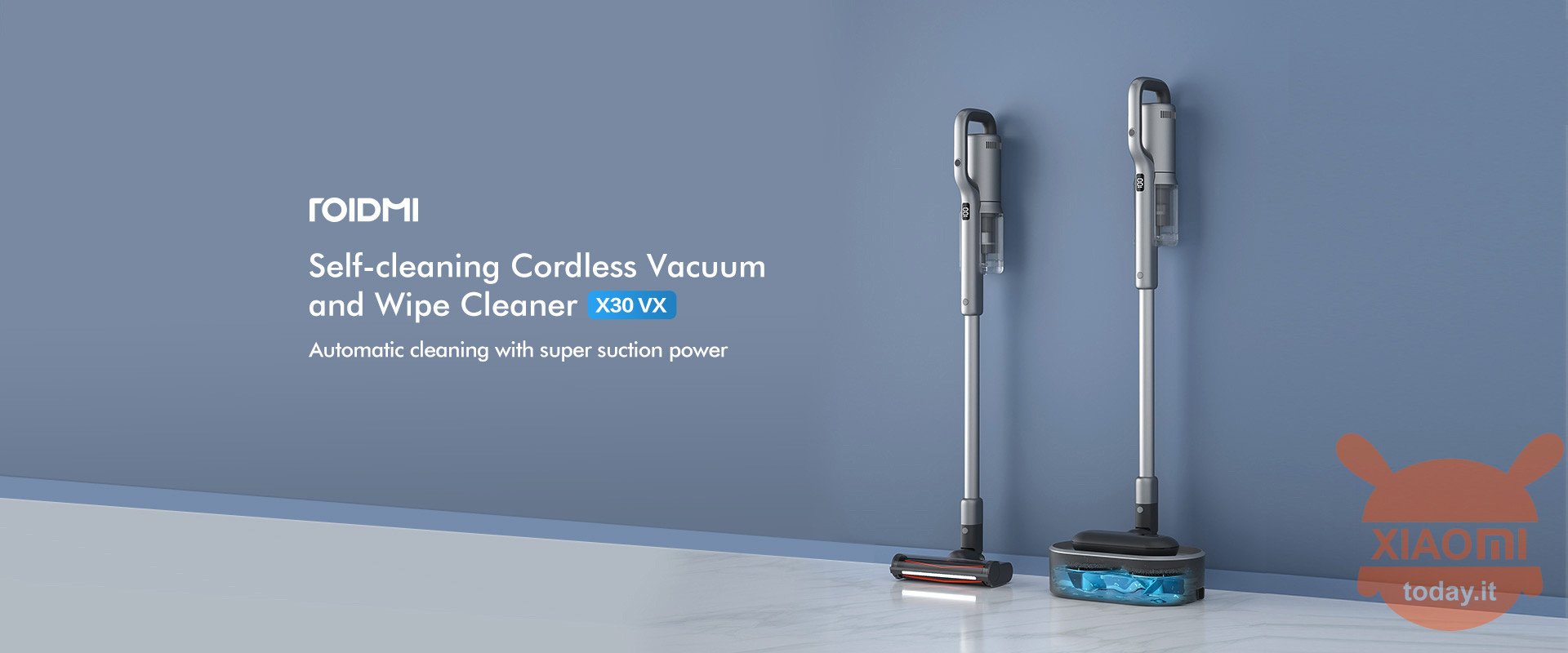 In terms of performance, this vacuum cleaner has one suction power of 150 W and 8 parallel cyclones to separate dirt and dust and avoid clogging. The double high-speed cloth is also excellent, which doubles the possibilities of the broom, for cleaning to say the least poco amazing. And thanks to the double head it is possible to clean, vacuum and wash according to your needs.
Other elements on which it is worth emphasizing are the LED display, the app to monitor the remaining autonomy time (the maximum is 80 minutes), filter status, full dust compartment and bluetooth connection. Finally, mention should be made of the 0,55 liter large debris compartment, the magnetic wall socket, the brush for mattress and sofa and the brush for cleaning in the narrowest corners of the house, but also in furnishings or in more difficult contexts such as PC keyboards.
Roidmi X30 VX: and here is the offer!
At the moment the Roidmi X30 VX electric broom is offered on the Home Cleaner platform at the price of 359 €, using the discount code TODAYVX extension. To take advantage of the current promotion click HERE: at checkout you can enter the discount code in the appropriate field. Before saying goodbye, we want to strongly advise you to take a look at all the Home Cleaner discounts dedicated to Black Friday. There really is something for everyone!
Homecleaner provides assistance in Italian and deliveries in 24/48 hours