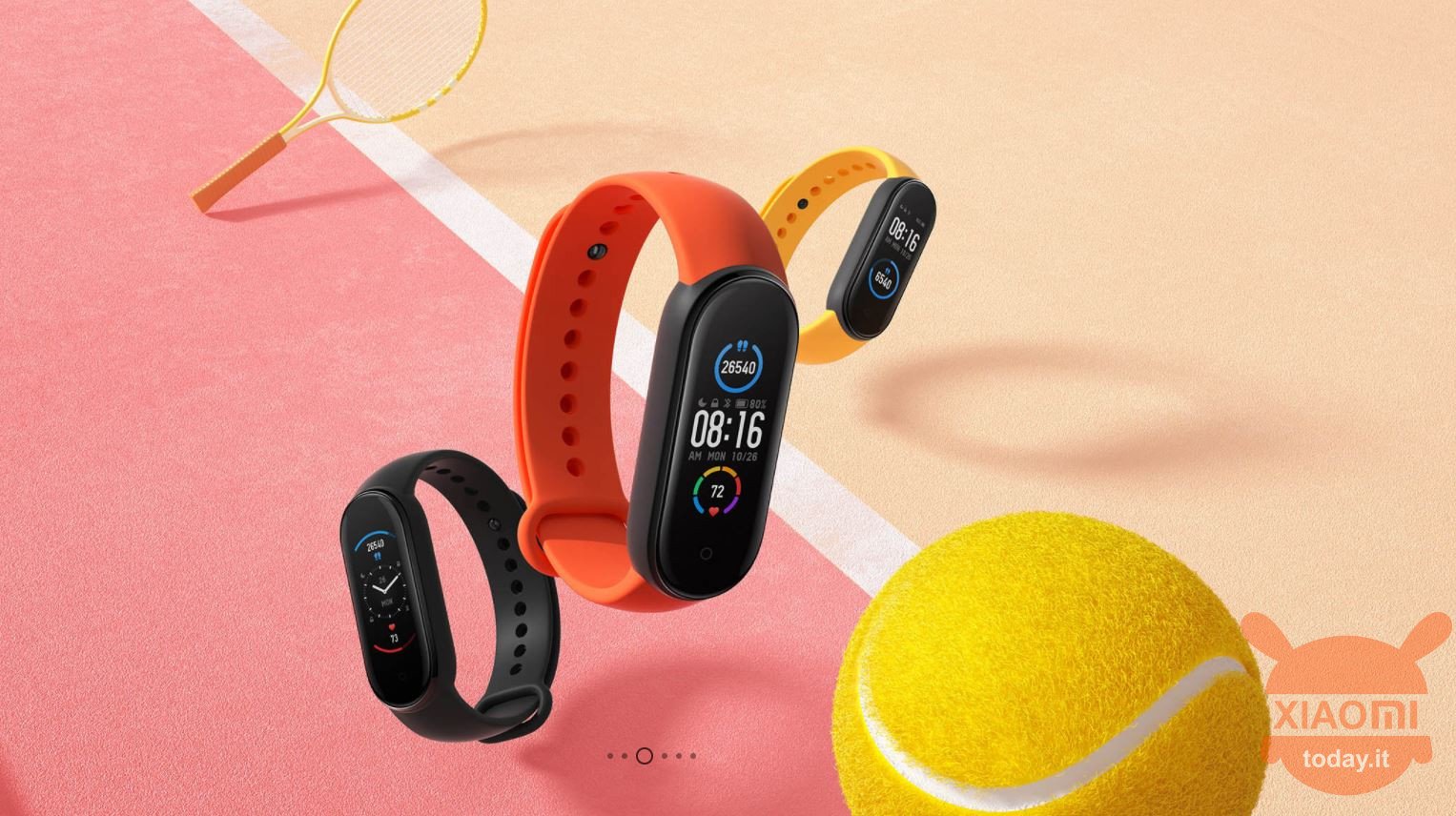 The sports smart band market is saturated to say the least .. but if you want to get a level product at an honest price, today you can only buy the Xiaomi Mi Band 5!
19 January 2021 14: 16

Amazon.it
Price updated on: 19 January 2021 14:16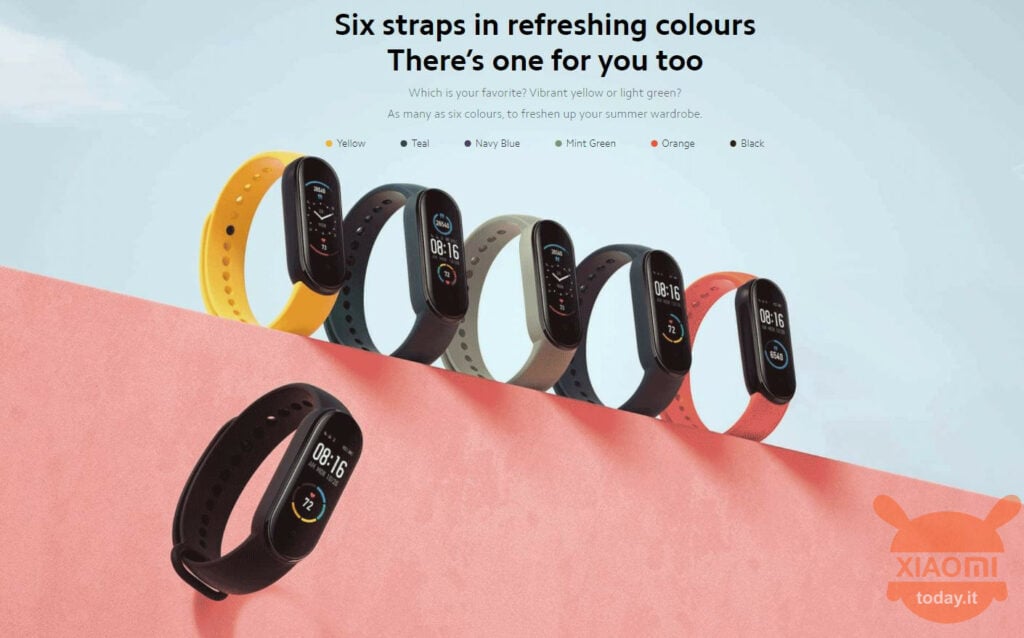 But why is it better than other products of the same type? Well, let's start from the fact that Xiaomi produces Bands, which then turn out to be real Best Buy, for years so experience certainly makes the difference. Then the value for money is practically unbeatable, especially if you find offers like the one I will talk about in this article.
But let's get to the technical characteristics with making this Band one of the best on the market. Let's start from the screen, AMOLED, from 1.2 ″ a real joy for our eyes. Charging is magnetic so it's more convenient! The sensor for detecting the heart rate h24 has been improved compared to previous versions and is now very accurate.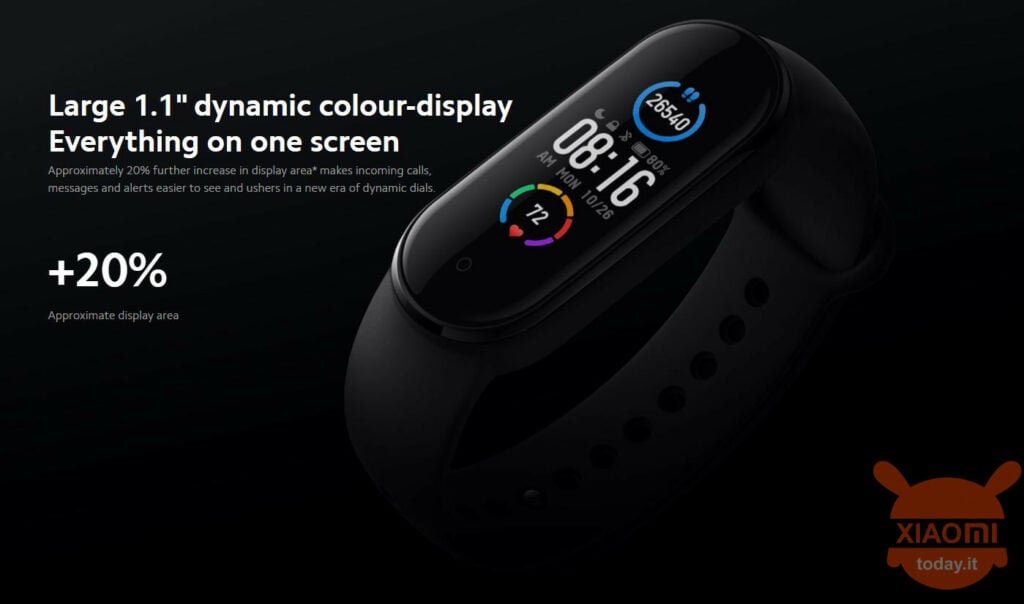 We also find many sports modes, even 11, for the happiness of all those who use the Bands to keep track of their workouts! specifically you will find: running, walking, elliptical, rowing, yoga, bicycle, stationary bike (indoor), swimming, skipping rope, treadmill and fitness.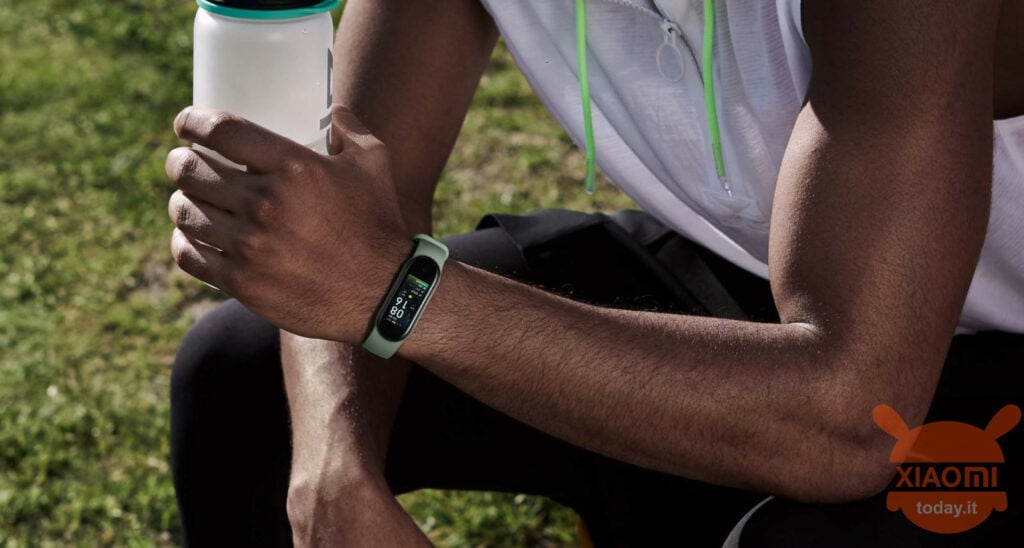 The Xiaomi Mi Band 5 it will have no problem being used in the shower or in the rain as it is IP68 certified (you can also use it at the sea for up to an hour and a half at a depth of 1.5m, then always wash it well to remove the salt).
But let's get to the economic aspect, which is certainly not negligible. Today, and for a limited number of pieces, you will have the opportunity to buy it with the incomparable Amazon Prime warranty and assistance at a really advantageous discount, well 10 € less than the list price. Just go there TO THE PRODUCT PAGE before the promo expires!
19 January 2021 14: 16

Amazon.it
Price updated on: 19 January 2021 14:16
Here are the detailed technical features:
Net Weight: g 11.9
Dimensions: 46.95 × 18.15 × 12.45 mm
Waterproof rating: 5 ATM
Wireless Connectivity: Bluetooth 5.0 BLE
RAM: 512KB
Flash memory: 16MB
Adjustable length: 155-219mm
Battery capacity: 125mAh
Battery type: Lithium polymer battery
Band material: TPU
Strap Buckle Material: Aluminum Alloy
Display cover material: 2.5D reinforced glass and AF coating
Lining Material: PC Plastic
Operating temperature: 0 ℃ ~ 45 ℃
System language: Supports: English, Spanish, Russian, Italian, French, German, Ukrainian, Polish, Korean, Portuguese, Turkish, Japanese, Arabic, Czech, Thai, Indonesian, Greek, Vietnamese, Romanian, Chinese and Dutch.
Supported systems: Android 5.0 or iOS 10.0 and above
Are you interested in OFFERS? Follow our TELEGRAM Channel! Many discount codes, offers, some exclusive of the group, on phones, tablet gadgets and technology.