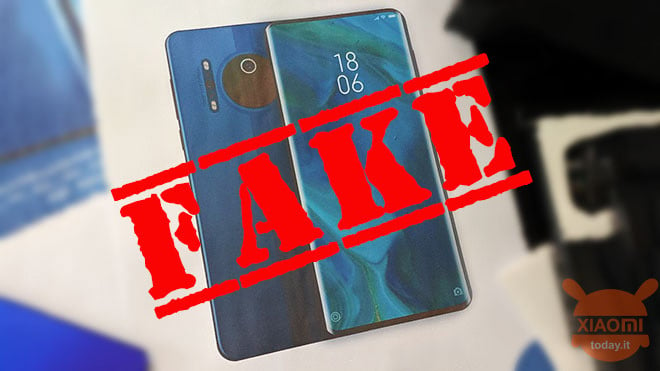 During this weekend, we showed you a series of images regarding the leaked teaser on the net relating to the presentation of the new and awaited Xiaomi Mi 10 Pro, which according to the indiscretion should have taken place on February 23 in China. The image in addition to suggesting the launch date also showed the design of the new Chinese flagship, highlighting what should have been the peculiarities of the device, such as a selfie camera placed under the display, a curved panel and a photographic porthole compartment . In part we had imagined it and now the official confirmation arrives, on the fact that the images in question are a fake. To say it is Wang Teng Thomas, who adds that the design in question of Xiaomi Mi 10 Pro, is really, too much, ugly.
Read also: Xiaomi Mi 10 Pro: leaks into the teaser network that reveals design and launch date
The Xiaomi Mi 10 Pro images are a fake: company word
The first clue about the truthfulness of what was reported by the leak, already suggested the launch date, as February 23 happens on Sunday, a decidedly unusual day to complete a presentation of such an important product as the Mi 10 Pro Moreover, generally Xiaomi is customary to give vent to the presentations of its smartphones on Tuesday. Moreover, the leaked image leaked on the net does not seem to come from any Chinese source but from the famous SlashLeaks site, which, however authoritative it may seem in the field, has often and willingly published sensational fakes.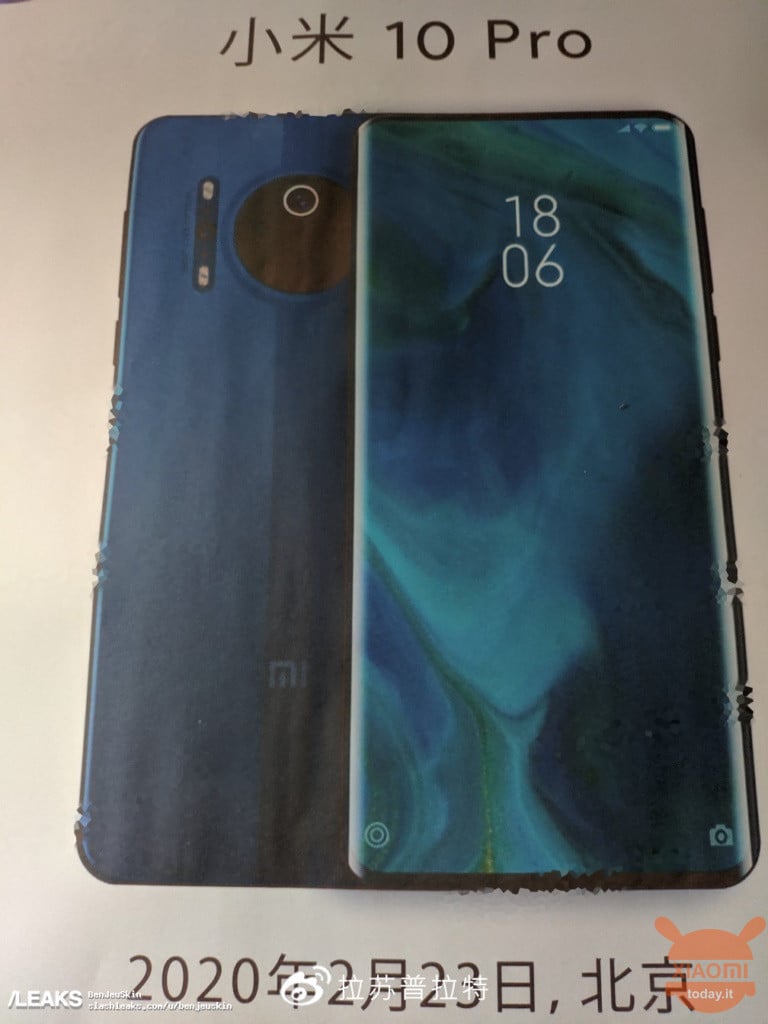 Many will therefore be able to breathe a sigh of relief, as the design had been the subject of heavy criticism, as it was considered nothing short of obscene. At the moment, therefore, everything is back to normal, hoping that the company can show off the new flagship at the MWC in Barcelona, ​​which will be held from 25 to 28 February, just as it happened a year ago with the Xiaomi Mi 9. Probably the design of the future Mi 10 Pro could be plausible to what renedering has shown us to date, since these have not been confirmed or proved wrong.
The only certainty seems to come from the hardware side, ie to the CPU adopted, equal to the new Qualcomm Snapdragon 865. Let's arm ourselves with patience because probably the rumors and leaks will not stop here.
Are you interested in OFFERS? Follow our TELEGRAM Channel! Many discount codes, offers, some exclusive of the group, on phones, tablet gadgets and technology.