My love for the Xiaomi brand consists of ups and downs, but one thing I have to recognize: in recent months I have definitely appreciated the step forward made by the azianda about improving the quality of shooting and video of their smartphones, even entry level. And this confirms what was declared by Lei Jun long ago, namely that the company would have dedicated a whole division of research and development of photographic performance, but adds in the same days the CEO of Xiaomi, that evolution has not yet stopped, indeed in the 2019 we will see some good ones.
XIAOMI Mi 9T PRO 128GB Flame RED - BLU Global 6 / 128gb
ATGRATIS Shipping from Italy 24 / 48h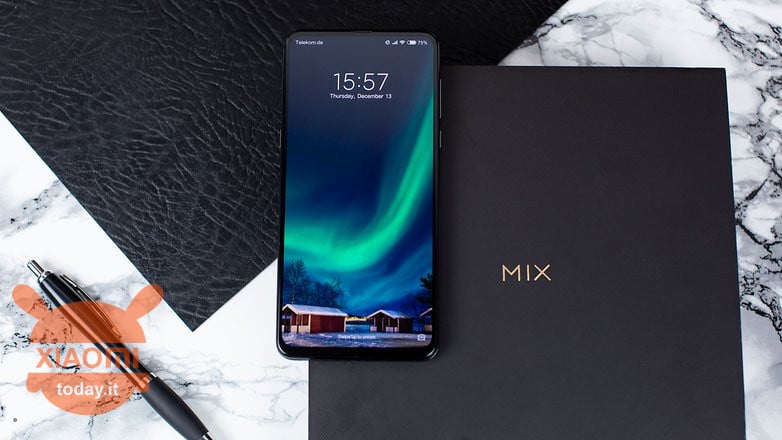 It 's the social Weibo to host the post of Lei Jun, in which we see a sort of roadmap that Xiaomi will follow in the XNXX' year in progress, unveiling what will be the most important news in the photographic field by the company. The XXUMX evolution of the Super Night Scene mode, debuted together with the Xiaomi Mi Mix 0, stands out, and now also comes on many other models, such as the Mi 0, the Mi Mix 3S and soon also on Mi 8 Lite and the latest Redmi Note 2.
Lei Jun promises a lot of photographic quality for Xiaomi devices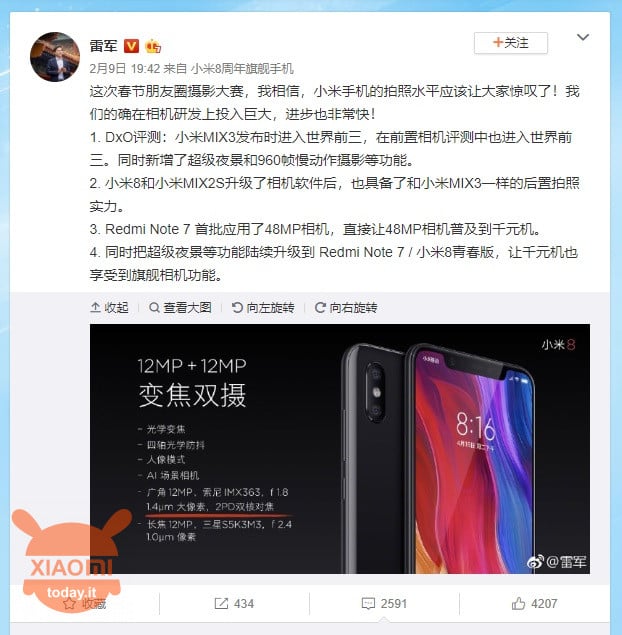 The above-mentioned modality of the photographic sector made in Xiaomi, wants to go to compete with the GCam of Google, so far unbeatable and that has shown that the presence of a single sensor supported by an excellent software can make the difference, if not miracles . But Xiaomi with the various updates seems to always add that minimum of quality and I am sure that it will soon reach very high levels. Another novelty we find related to the slow motion video recording support with 960 fps speed, although this will be dedicated to specific models, as it is required a rather high-performance hardware for processing. Here, in my opinion, Xiaomi still has to do a lot of work, in fact I did not appreciate the qualitative result at all while the effect is really interesting, namely the freezing of time.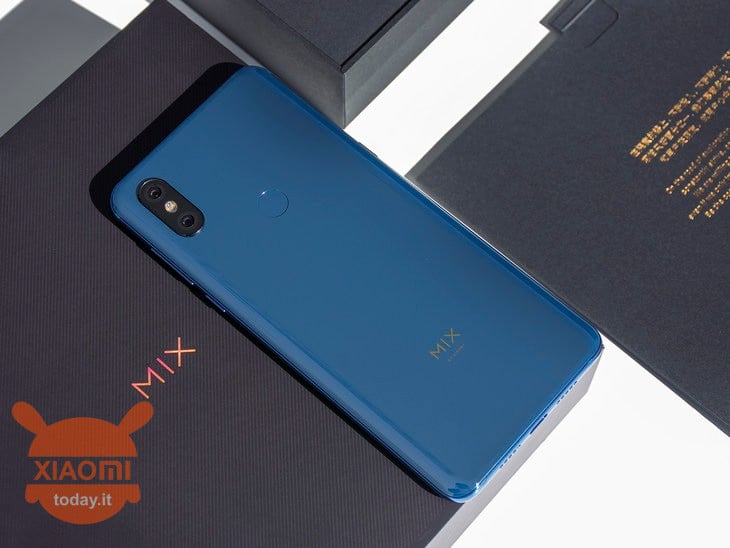 So until now nothing new, except that the company is working to bring these improvements to other terminals that over time could acquire new life and value after months / years from launch. However, with the launch of Xiaomi Mi 9 we will see news and improvements and considering that it should not miss much to debut the new flagship, the hype has already skyrocketed in view of a likely presentation at MWC2019.
Are you interested in OFFERS? Follow our TELEGRAM Channel! Many discount codes, offers, some exclusive of the group, on phones, tablet gadgets and technology.