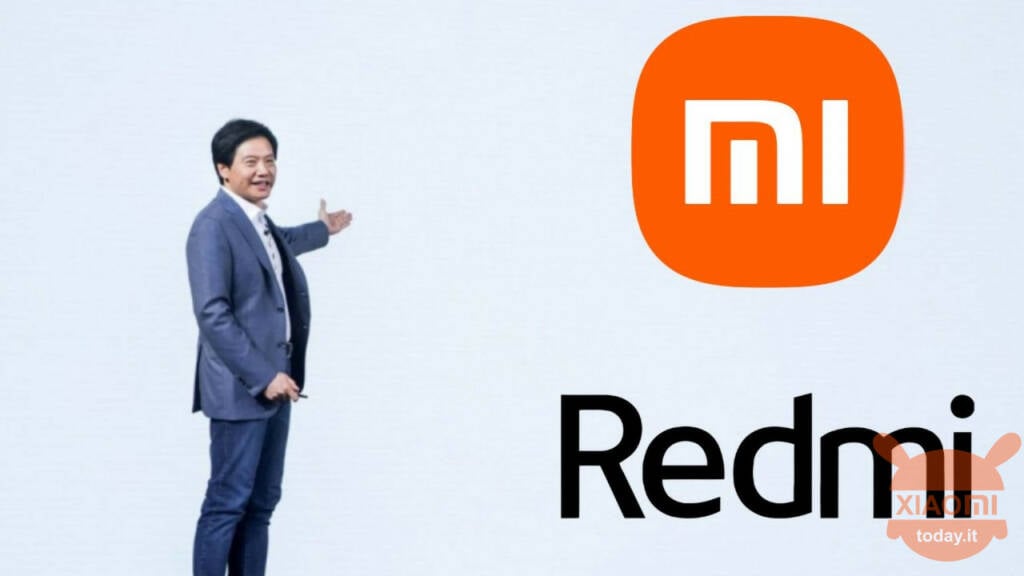 While we wait the release of MIUI 14, which should debut in a few days, every user must expect that their Xiaomi or Redmi device, especially if it is old, is one step further EoL phase. This acronym stands for End of life, that is literally End of life. This term is used for a smartphone that officially will no longer receive any updates, neither of the operating system nor of the Android customization. At the suggestion of the developer Kacper, let's go and see the list official of smartphones that will no longer receive Android updates and security patches.
Redmi Note 8 Pro and Xiaomi Mi Note 10 will no longer update to MIUI or Android. End of life for these smartphones
The list of smartphones that will no longer update to new MIUI versions or Android updates has expanded. Redmi Note 8 Pro and Xiaomi Mi Note 10 will no longer update. In fact, as a rule all smartphones (not just those of the brand) receive 3 years of system updates (Android therefore). Regarding security updates that include the security patches latest, security vulnerability fixes and other security enhancements, the company promises at least 2 years after the release of a certain model.
Recall that on the official website it was published a list which includes smartphones that have reached the cycle of End of Support (EOS) or End of life (EoL). This means that Xiaomi will never release updates again. And we're not just talking about the Android update, but also about security patches.
Xiaomi smartphones that will no longer update MIUI and Android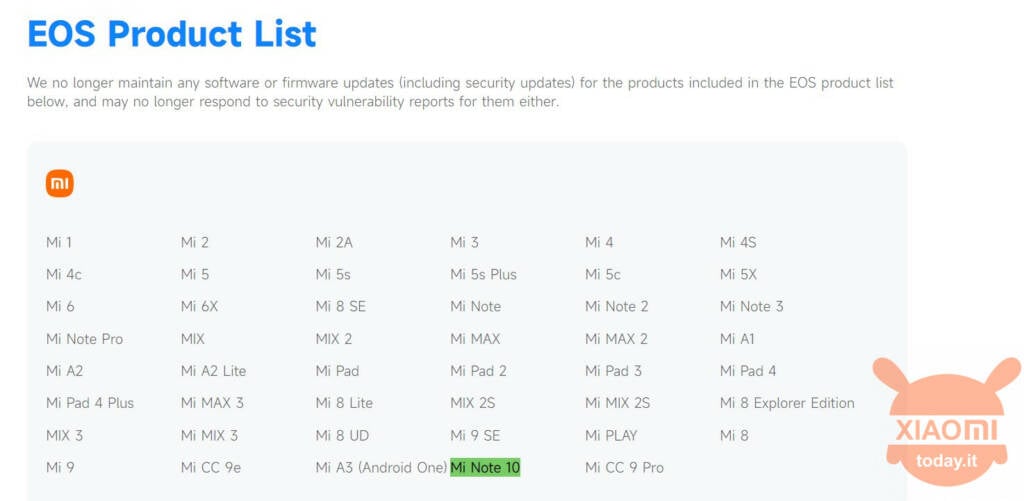 MI 1
MI 2
MY 2Y
MI 3
MI 4
MI 4S
MI4c
MI 5
MI 5s
MI 5s Plus
MI5c
MI 5X
MI 6
MI 6X
MI 8 SE
MI Notes
MINote 2
MINote 3
MI Notes Pro
MINote 10
MIX
MIX 2
MY MAX
MI MAX 2
MI A1
MI A2
MY A2 Lite
My pad
MI 2 Pad
MI 3 Pad
MI 4 Pad
MI Pad 4 Plus
MI MAX 3
Mi 8 Lite
MIX 2S
MI MIX 2S
MI8 Explorer Edition
MIX 3
MI MIX 3
MI 8 UD
MI 9 SE
Redmi smartphone list that will no longer update MIUI and Android
redmi 1
redmi 1S
redmi 2
Redmi 2A
redmi 3
redmi 3S
Redmi 3X
redmi 4
Redmi 4X
Redmi 4A
redmi 5
Redmi 5 Plus
Redmi 5A
Redmi Note 1
Redmi Notes 1S
Redmi Note 2
Notes redmi 2 Pro
Redmi Note 3
Redmi Note 4
Redmi Notes 4X
Redmi Note 5
Redmi Note 5A
Pro redmi
redmi 6
Redmi 6 Pro
Redmi 6A
Redmi S2
Redmi Y2
Notes redmi 6 Pro
Redmi Note 7
Notes redmi 7 Pro
Notes redmi 8 Pro
Xiaomi 12 Lite 5G | 8 GB - 128 GB | Black
399,99

€

499,90

€
available
9 December 2022 8: 38

Amazon.it
Price updated on: 9 December 2022 8:38