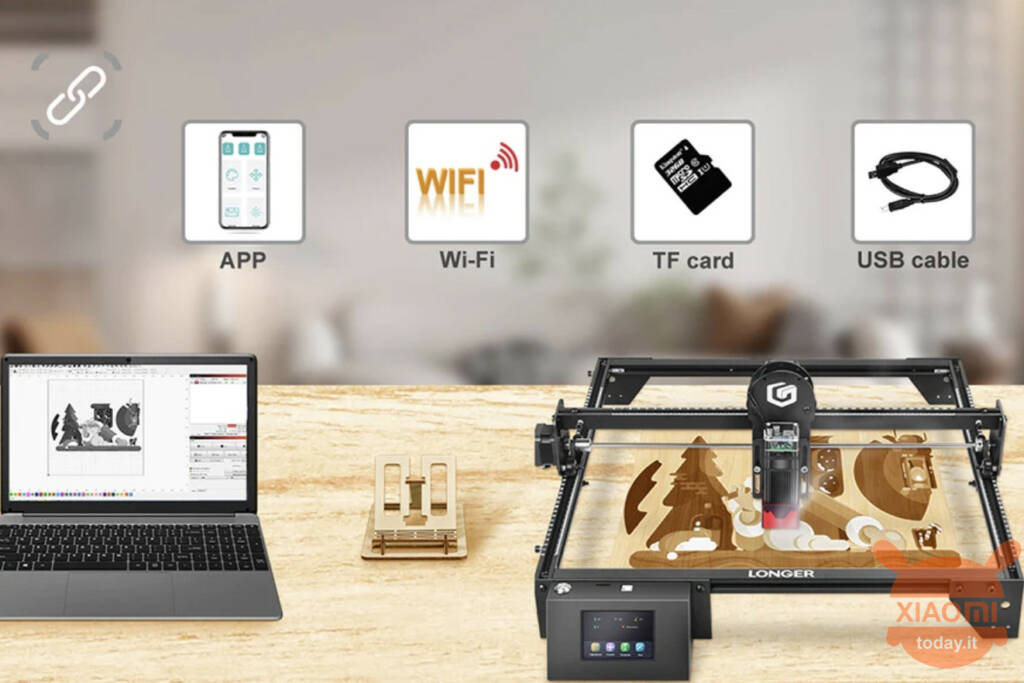 In this period, the craze for "DIY", Objects like the LONGER RAY5 10W they are entering the homes of many to satisfy the desire for creativity which in some cases has even become a profession.
But to get professional results, it is important to choose the product with the right features and performance. We therefore point out the LONGER RAY5 10W which is having a great success thanks to the excellent value for money. It is in fact available shipped from warehouse in Europe at the price of $459 (instead of $ 529) using discount code R510WSAVE30; click here to go to the offer.
LONGER RAY5 10w is the best budget laser engraver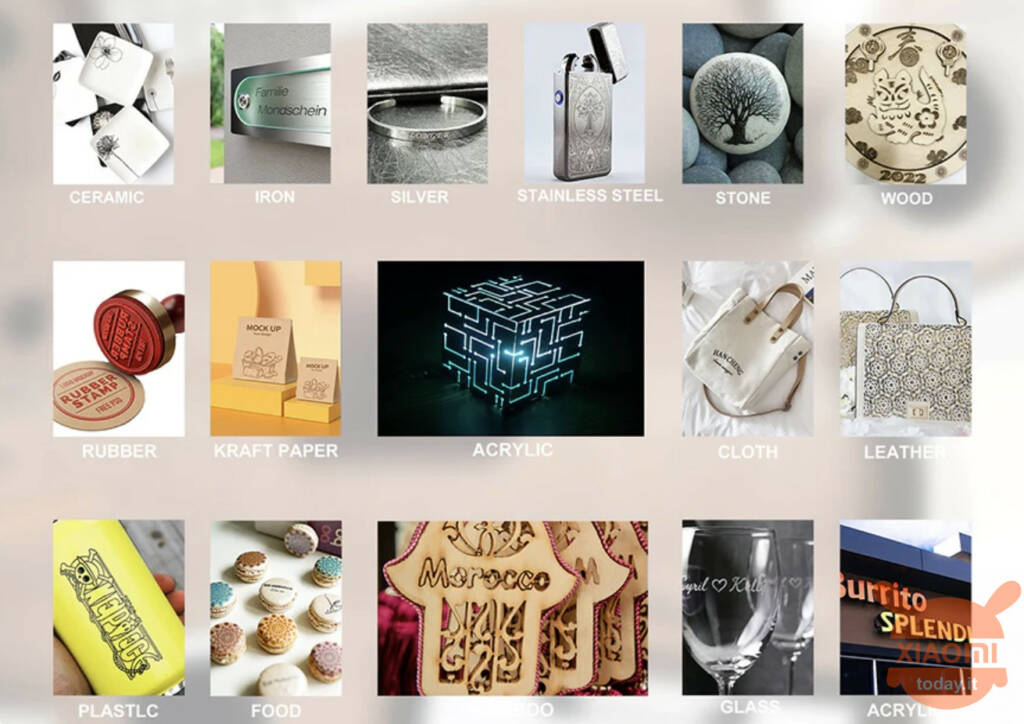 The LONGER RAY5 10W adopts a 10W dual laser beam technology which allows for better cutting and engraving ability. It can cut 0,8 inch / 20mm thick wooden board or 1,2 inch / 30mm acrylic materials.15,8 * 15,8 inch (400 * 400mm). While the maximum engraving speed is 10000 mm per minute.
Additionally, with 10W laser power and its high cutting and engraving capabilities, the Ray5 10W can cut or engrave up to 1000+ materials, such as wood, stainless steel, leather, silver, acrylic, cloth and more.
The RAY5 10W also comes with the latest compressed laser technology, which generates an ultra-thin laser spot, twice as thin as ordinary lasers, making the cutting and engraving work more precise, with finer lines, clearer textures and thus creating works. high quality art.
There are also many accessories available that can be combined with the machine to obtain creative and always professional results. The accessories are available on this page.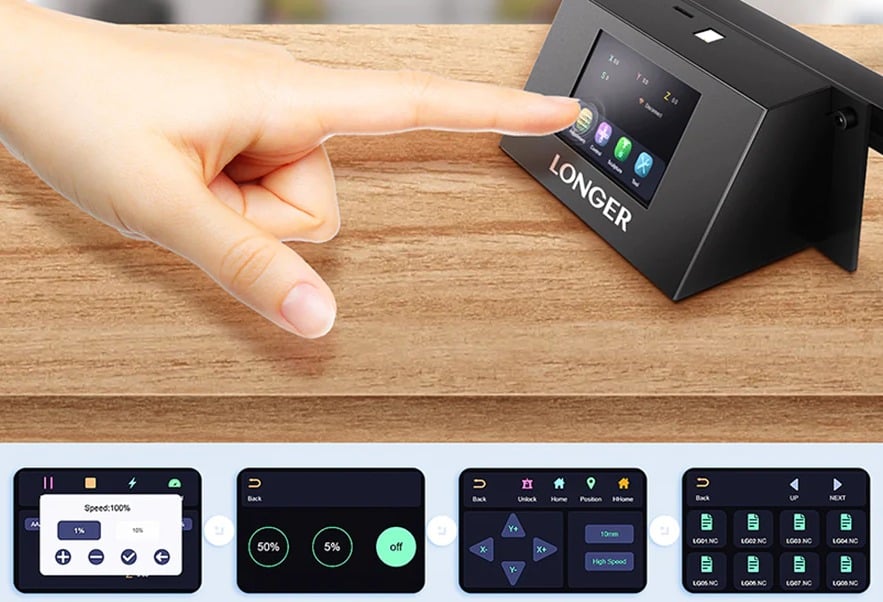 The LONGER RAY5 supportsoffline engraving and cutting thanks to a 3,5 ″ color touch screen. No computer connection is required when engraving and cutting, making the operation easier. However, we find Wi-Fi connectivity, USB cable, APP and microSD card slot. Data can be transferred by different methods, so you can use the product anywhere without the limitations of a physical connection to a computer.
The product is also equipped with a thermal sensor, i.e. when it detects an accidental flame during work, it automatically stops the laser and generates a continuous audible alarm. In addition, the laser protective cover adopts a flame retardant acrylic material with a better flame resistance.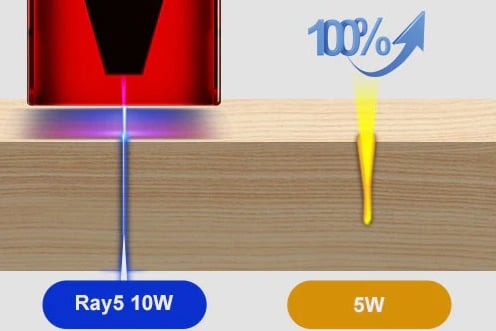 Otherwise, the Ray5 is built with an ESP32 chipset, clocked at 240 MHz, which is faster and more powerful than comparable machines with an 8-bit chipset. There is also a motion sensor that will automatically shut down the machine if it is accidentally moved or tilted.
Finally, as for the files, the product is compatible with various carving software such as LaserGRBL, LightBurn and supports Windows 7+, macOS, Linux; carving file formats Supports JPG, PNG, BMP, G-code, GIF, SVG, NC, GC, etc.