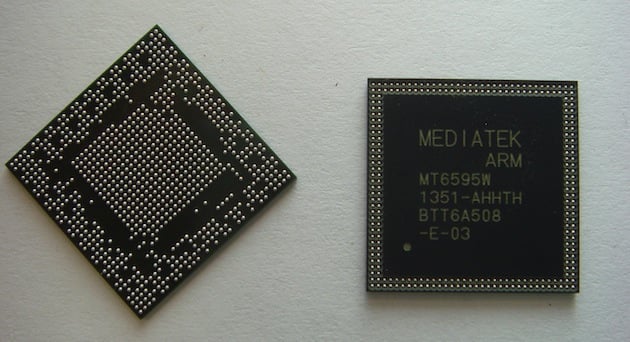 The first rivals of the Taiwanese company Mediatek are those of Qualcomm that are starting to get their hands on much of the Chinese mid-range market, so somehow Mediatek must react and announce new 3 CPU that we are going to see now.
We can say that the choice by Mediatek in the delay to release CPU with support LTE he favored Qualcomm which in the meantime has managed to absorb a fair share of the Chinese market, especially since it supplies its own CPU a Living ed Oppo. It not only supplies LTE terminals but also only with 3G connectivity just see the "Redmi" di Xiaomi which he has adopted Qualcomm.
To defend Mediatek before the end of the year it will release 3 new processors, the most anticipated is certainly the 6595-core MT8 which, however, will not be just LTE. Now let's analyze the 3 processors in more detail.
MediaTek MT6732
Although it has been more than a year since the release of the MediaTek MT6589 it is still very popular in China. Still for poco, why Mediatek wants to replace it with the new one MT6732 and here are its features:
Quad-core with architecture Cortex A53
Support for networks LTE 4G so you have faster data connectivity
Support display with resolution HD 1280 × 720
It will support cameras with a max of 13 mega-pixels
This processor will be equipped with phones with price range around the 100 euro
MediaTek MT6752
We can say that 2014 is the year of processors "octa-core"(8-core) and the MediaTek MT6752 will take the place of 'MT6582 quad-core da 1.3 GHz, we see the features of this processor:
8-core a 64Bit with architecture Cortex A52
Support for networks LTE 4G
Support display with resolution Full HD 1920 × 1080
It will support cameras with a max of 16 mega-pixels and video recording in 1080p
MediaTek MT6595
Perhaps one of the most anticipated home processors Mediatek why could he head to the Qualcomm Snapdragon 801
Here are the features:
8-core big.LITTLE architecture with 4 cores Cortex A7 and 4 cores A17, max clock set at 2.2 Ghz.
Support for networks LTE 4G
Support display with resolution 2K WQXGA with resolution 2560 x 1440
Camera mount up to 20 mega-pixels
This MT6595 will come in two versions, the first of which we have already listed the technical characteristics and the second version ie theMT6595M:
With maximum clock frequency at 2.0 Ghz
Camera mount up to 16 mega-pixels
Support display with resolution Full HD 1920 × 1080
So the question is obvious: "When will the first smartphones with these processors come?"
The first terminals equipped with the Mediatek MT6595 chipset will arrive in the 3 quarter of the year. For the MT6732 and 6752 we will have to wait until the 2015 starts!
Hopefully Mediatek made the right choice!

via | [email protected]