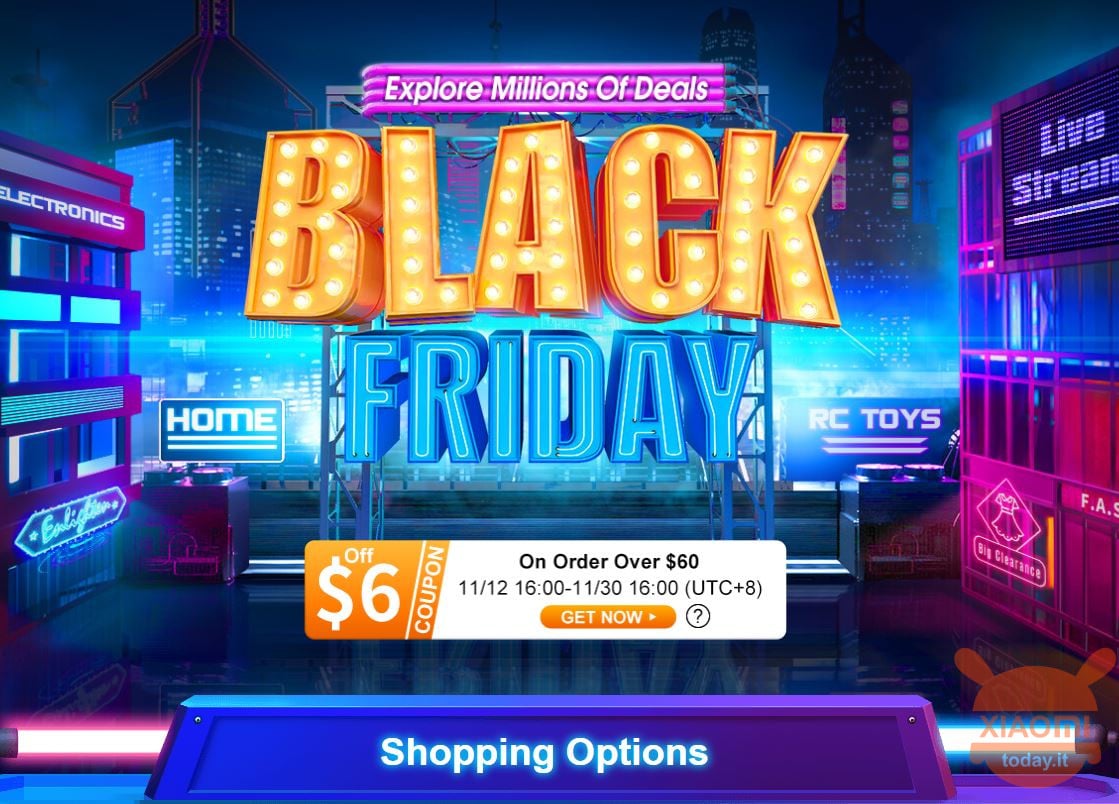 Are you ready for Black Friday? Banggood has in fact prepared many promos for the occasion. Read on to find out the best way to save! The main event discounts will start on 27 November at 09.00 and will continue until Saturday 30 at 09.00, but from personal experience the advice is to NOT wait for 29 Friday because many products could be sold out before! Banggood this time has chosen to dedicate the promotional days to certain categories of products, as well as to actual events, starting from toys passing from all the best electronics to get to the best-selling products for our house.
The main page dedicated to the event is available at THIS ADDRESS and will allow you to discover further discounts designed specifically for each category, as well as tantalizing "global" coupons that can be used on all products available on the portal. Drop by, because some promotions are already active!
Here is the list (with direct links) to all the events!
💥💥 【BLACK FRIDAY】 💥💥
🕘 Wednesday 27 to 09 hours: 00 to Saturday 30 at 09: 00
❤️Shopping Guide - Shopping Guide
On this page you will find a real guide to all the events planned for this crazy month of November, a real shopping festival!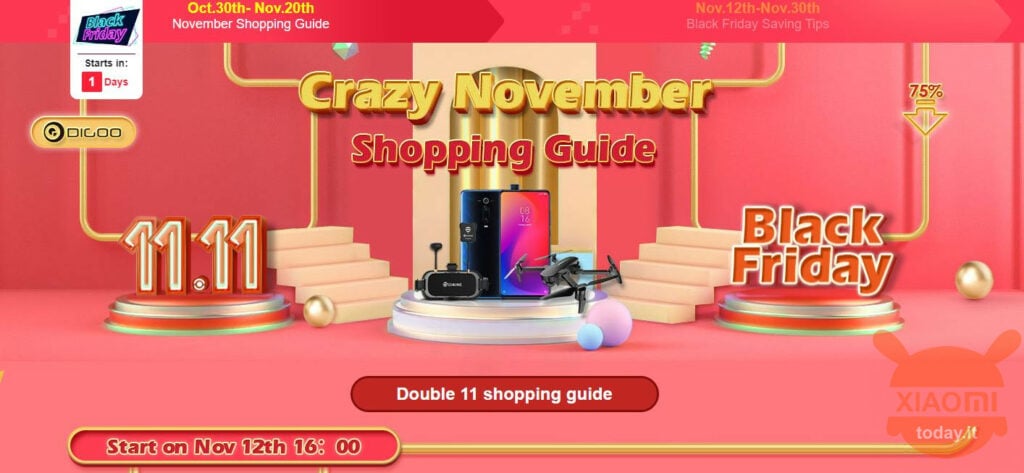 ❤️$ 1,000,000
Bonus Create your team (contact as many friends as you can), earn stars based on your daily activities, and you can participate in the final win of many discount coupons (up to 1.000.000 $).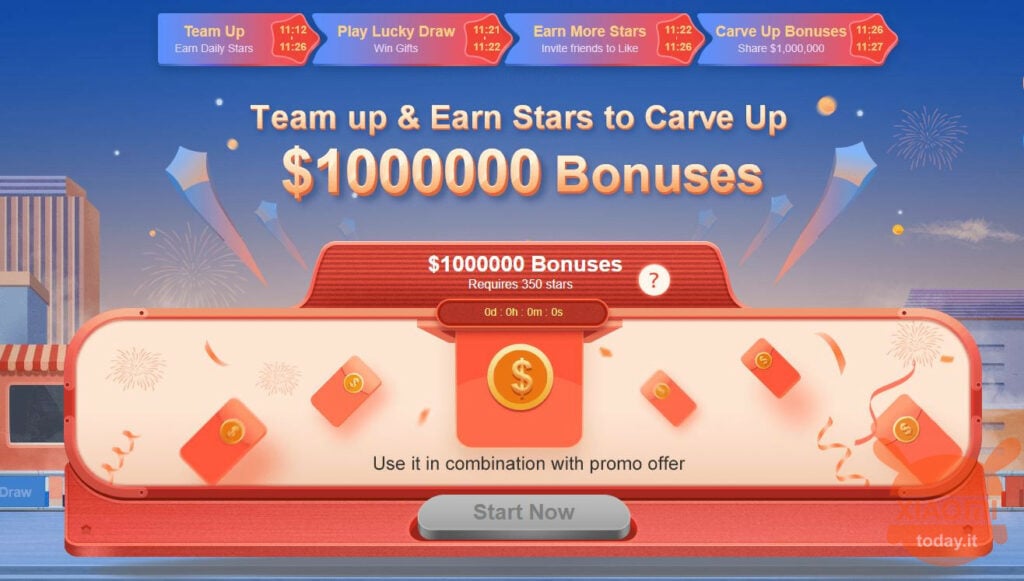 💜RC Toys
Here is the event dedicated to lovers of drones and technological toys! do not miss this sale with thousands of coupons up to 50% discount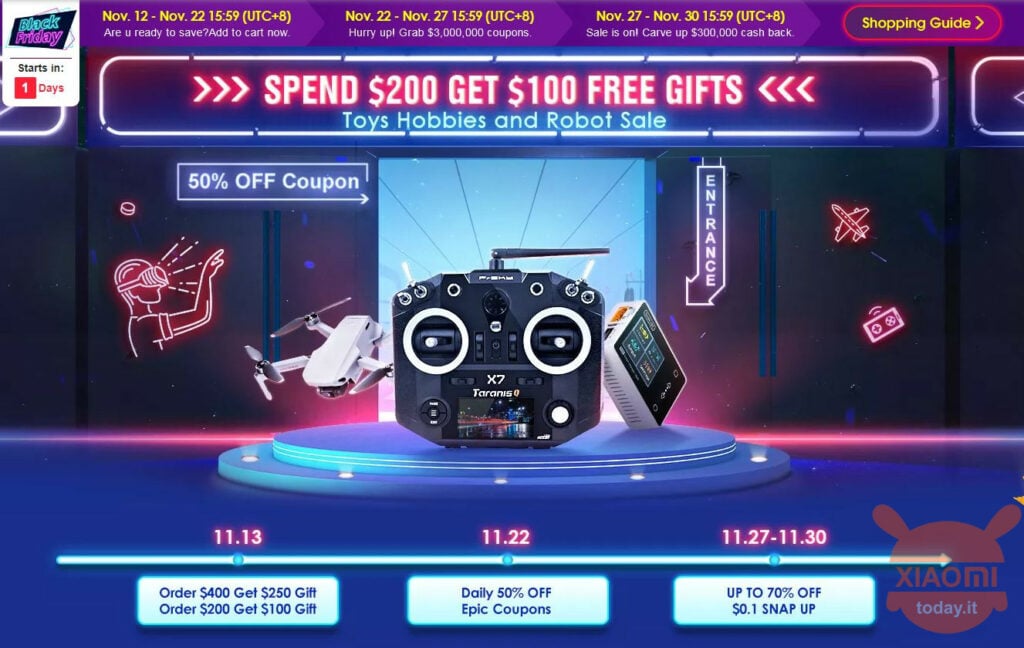 💜Home Garden Outdoor
Here is my favorite event! Here in the promo many products to make our home more and more smart and everything we could use outdoors! Every day different products at half price at set times (which you will find on this page)

💜Tools & electronic
Do you like DIY? Would you like to try these innovative 3D printers? Well then take a look here..you will really have fun!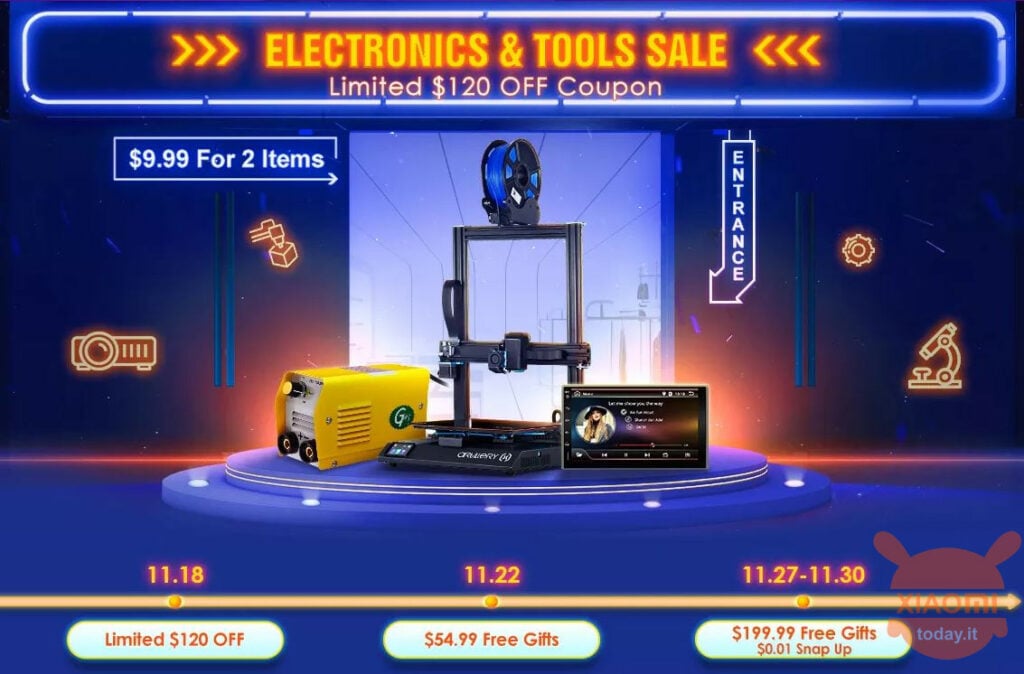 💜Tech deals
Here too there is really a lot of (very good) meat on the fire! TWS headphones, smartwatcj, smartband, tablet, smartphone and so on and so forth!

❤️Price Storm
What could be nicer than choosing an object today, booking it but paying for it at the lowest price of black friday? Banggood satisfies you with this promo! Reserve your item until tomorrow 27 at 18.00 and redeem it at the lowest price! You will have until November 30th at 18pm!

So our advice is not to miss the event of the year where you can really save a lot of money for your "technological gadgets" and more!
All that remains for me is to wish you happy shopping!
Are you interested in OFFERS? Follow our TELEGRAM Channel! Many discount codes, offers, some exclusive of the group, on phones, tablet gadgets and technology.