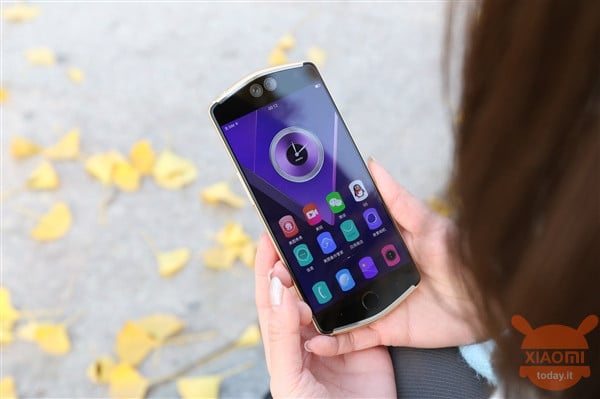 The March 22 we had formalized the closure of Meitu, at least from the point of view of the development and creation of new devices, in favor of the partner who acquired the know-how in the previous months, we are obviously talking about Xiaomi.

XIAOMI Mi 9T 128GB BLACK - BLUE Global 6 / 128gb
ATGRATIS Shipping from Italy 24 / 48h

Our favorite Chinese giant had in fact acquired part of Meitu's business, such as the name of the brand, the technology used in taking pictures and much more last November.
Meitu says goodbye to its users, Xiaomi ready to launch new smartphone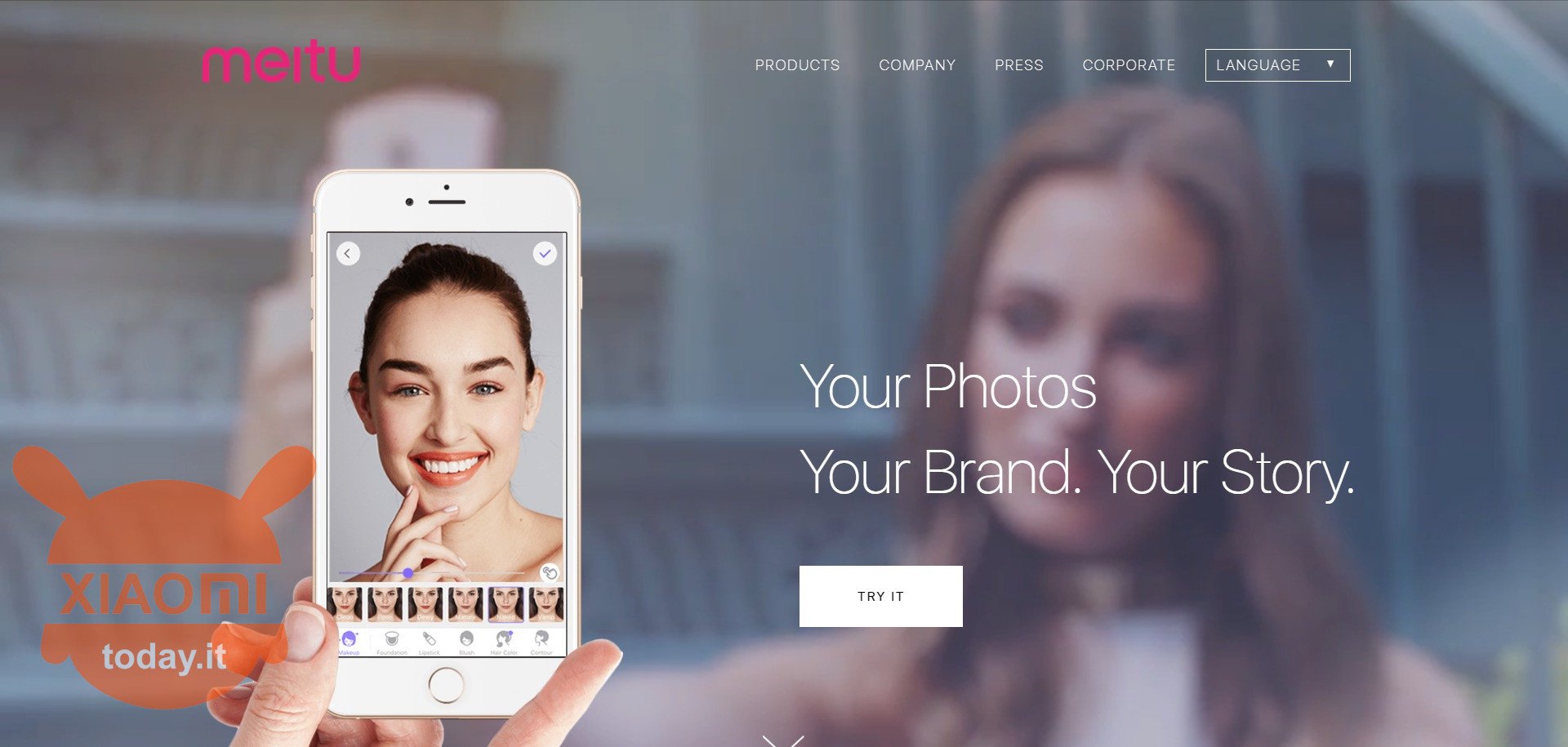 Well, today the company officially bid farewell to its users on Weibo. On the Chinese social media, Meitu has indeed confirmed that it will cease to exist by the middle of the year, after which, each product will be developed, produced, sold and promoted by Xiaomi, while they will take a commission on sales.
Meitu's farewell message says:
In order to improve the smartphones produced by Meitu, we decided to modify our business and cooperate with Xiaomi for the creation of the next mobile devices. As for the present, we will continue to develop the soul of the smartphone, or the camera software. Thanks to Xiaomi's support in both research and production and sales, Meitu devices will see unprecedented technological advancement and large-scale production. The new Meitu smartphones will also be better performing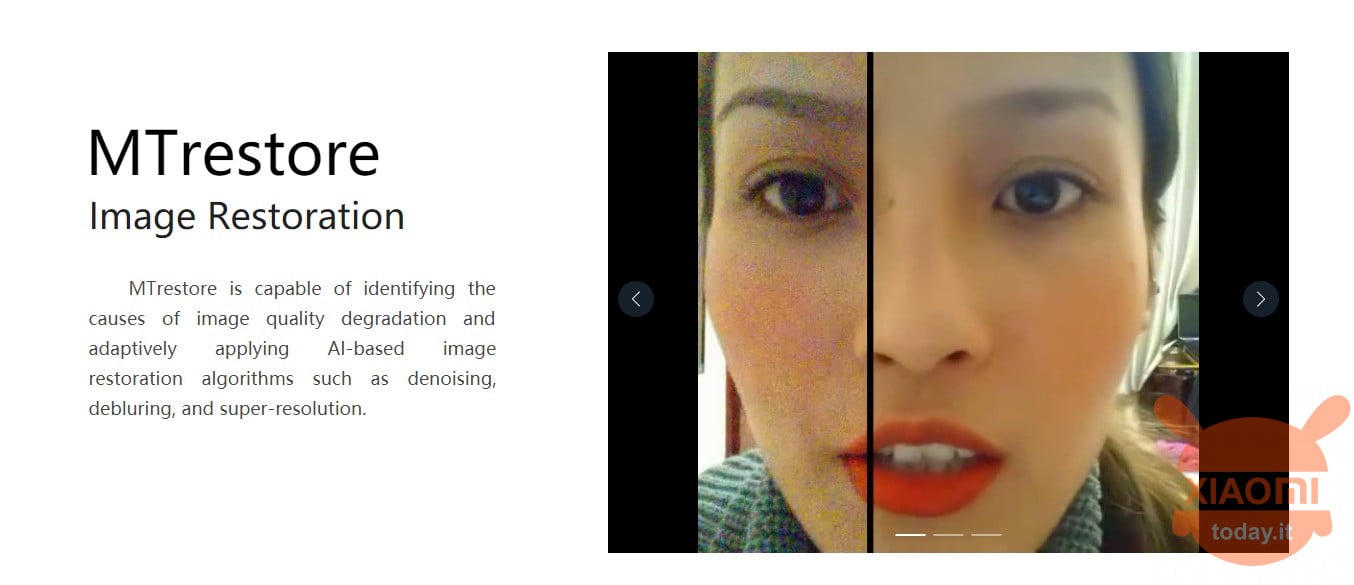 Meitu then added that this is not a real farewell, but rather a goodbye to a company that will inevitably transform.
Finally, the company specified that users who already own a Meitu device will not have to worry. Meitu will still be responsible for the after-sale in case of breakdowns or other problems. Adding that if you already have a smartphone in your hands, there will be no change.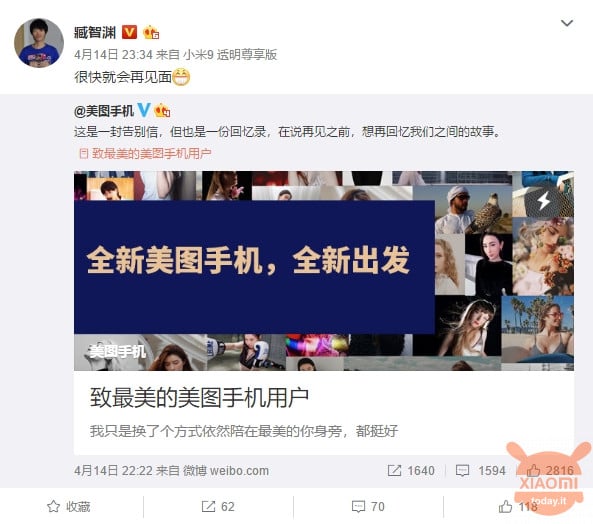 At Meitu's post, the marketing director of Xiaomi's smartphone segment, Zang Zhiyuan, then replied "See you soon", suggesting that Xiaomi is ready to present their first Xiaomi Meitu-branded device.