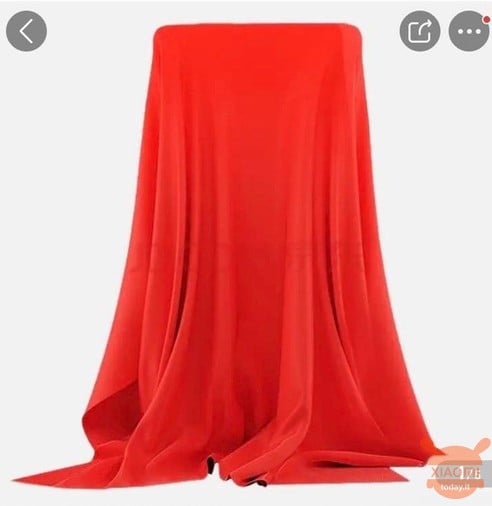 What the hell is going on? Before it was just the confusion between the Alpha Mix and the Mi Mix 4, which seemed to have to be the same device but which eventually turned out not to be; subsequently the rumors suggested that in October a new device Xiaomi, part of the series devoted to design and innovation, was due out in October. In short, we do not understand anything but basically the important thing is to always have some more clues. And this is the case with regard to the fourth edition of the Mix series that seems to have appeared (again) on a Chinese online shopping platform, or Jingdong. History repeats itself similarly to what it is happened some time ago with TaoBao, but the thing that interests us is not so much the price or its characteristics, at least for now, how much further confirmation that he exists. Obviously, we are not considering the fact that they could all be false alarms and fake sensational.
Mi Mix 4 exists: further confirmation from a presale on JingDong (another Chinese Amazon)
As announced, the successor to the Mi Mix 3 should arrive in October and very little is known of him, except that he mounts the monstrous photographic sector that we have known thanks to Alpha Mix concept phone presented a few days ago. Rumors give it with processor Snapdragon 855 + but we have learned to trust only official data, so everything is still in doubt. Despite this, the JingDong site put it on presale yesterday at a really prohibitive price.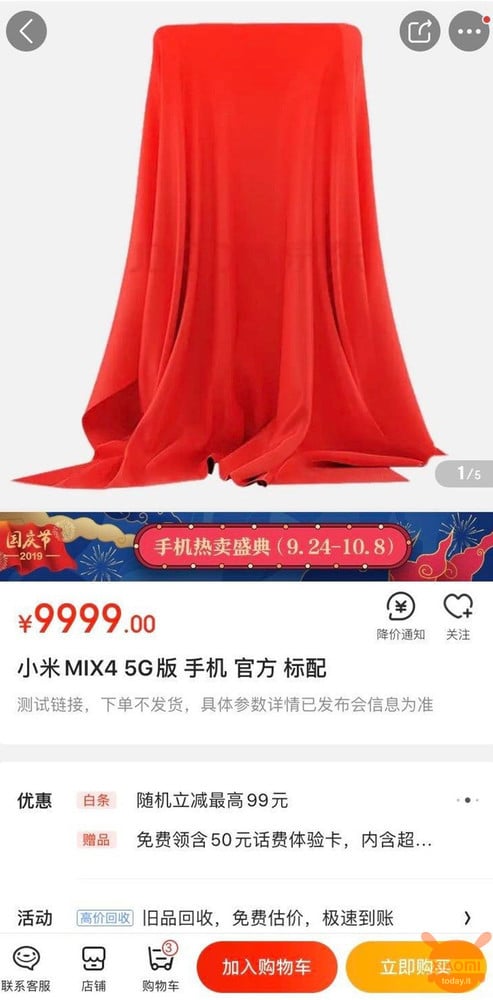 From what we can see, the device in question would be presented in two variants, an 4G and an 5G just like it happened for the predecessor. In any case, as already mentioned, this news of future smartphone Mix with display waterfall it is not interesting for selling prices or specific leaks, but because it is a further confirmation from big distribution parts that he exists and that his launch could be really imminent as the rumors suggest. I personally believe that this Mix will really be a revolution in the category of borderless smartphones: removing the Alpha Mix that we can't really count as a device to "use" but rather as a museum piece, the fourth descendant of the Xiaomi design series is intended to bring not so much a total revolution as that upgrade that many are waiting for. We just have to wait and see if these rumors will come true and in the meantime, to avoid doing nothing, let's put aside some money to buy it.
DENIAL
A denial of a few minutes ago by the promotion manager of Xiaomi confirmed that, at least for this year, there will be no output related to a Mix series device and therefore does not exist for now no 4 Mix. What he has been shooting for days online is, from what he himself says, the next CC series device (we were not wrong to say that there is a lot of confusion) to come marketed exclusively in China. Therefore, from now on we could confidently say that all the voices concerning any device of the series linked to design is all the result of the imagination of users or journalists hungry for likes.
Are you interested in OFFERS? Follow our TELEGRAM Channel! Many discount codes, offers, some exclusive of the group, on phones, tablet gadgets and technology.