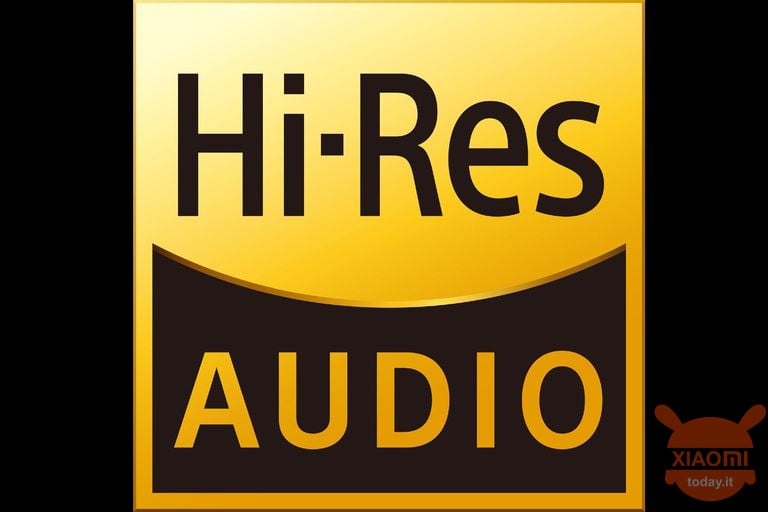 Ladies and gentlemen, it is true that we are talking about it every day and punctually we have a little news about the almost arrived My Notes 10, but it is also true that we are facing a masterpiece. Summarizing what we will find on board the next device Xiaomi, we find a chipset optimized for gaming, a record-taking selfie camera and optical stabilization, an amazing charging speed compared to other smartphones of the same band, a huge battery and the much loved one curved screen. In short, it is really difficult to ask for more considering also the usual pricing policy of the brand. But the "perks" aboard the new Note are not finished, as they received the wanted one Hi-Res audio certification. Let's see in detail what it is.
Mi Note 10 / CC9 Pro also has Hi-Res audio certification. What do you want more?
Today on the official account Weibo of our favorite brand was advertised a poster that communicates to all users another point in favor for the next best buy: the Hi-Res audio certification. It is basically a truncation of words "high resolution"Connected to the concept of audio, unlike what we are used to seeing, and it is a technical and marketing term for recognizing a type of audio with sampling frequency greater than 44,1 kHz and 16 bit depth.
To be more precise this certification attests one audio quality higher than that given by CD tracks, as mentioned before with 16 bit depth and 44,1 kHz sampling frequency. This standard audio was defined by Sony e developed by JAS (Japan Audio Association) and CEA (Consumer Electronics Association) in order to find a very high quality reference model for the sound produced by devices such as headphones and smartphones.
In reality the My Notes 10 it is not the first device of the Chinese brand to be certified Hi-Res: at the time also the Redmi K20 he earned this frieze. Also other products, built by Xiaomi sub-brands, such as headphones Hybrid Pro was originally the 1More boast this certification. In short, we are witnessing the release of a real gem that appears to be, from the data in possession, one of the best Xiaomi smartphones produced to date. We remember that among its strengths there will also be the main camera from 108 megapixel, reachable thanks to the HMX sensor supplied by Samsung: he will allow Xiaomi (and we are sure) to take back the top of the list drawn up by DxOMark.
Are you interested in OFFERS? Follow our TELEGRAM Channel! Many discount codes, offers, some exclusive of the group, on phones, tablet gadgets and technology.