Yes, today we offer you an offer to say poco UNMISSABLE! The object of my wishes at a truly hallucinating price, plus with shipping included from warehouse Europe, I'm talking about the Xiaomi il guaranteed scooters MI scooter Pro 2 and the Mijia 1S

Xiaomi Mi Scooter Mijia 1S
🇪🇺Fast Shipping from Europe (No Customs)
My scooter Pro 2

Among the many products we have tried, this is certainly the best from every point of view. The scooter proved to be solid, easy to handle, reliable in every situation, aesthetically beautiful and with the usual SMART versatility that distinguishes all Xiaomi products. Connect Mi Scooter Pro 2 to the Xiaomi Home app via Bluetooth to lock and unlock it, to monitor driving data (e.g. mileage, speed, remaining battery life, etc.) and to customize cruise control settings. You will also discover new features and a more comfortable driving experience with each firmware update.
You will have no problems in transport, in fact in about 3 seconds you can fold it and load it on any vehicle (from the car, to the train, bus, etc.) as well as being very light (only 14Kg) thanks to its all-aluminum body. The maximum transportable capacity is 100Kg, and if you weigh more it might be worth walking which remains a panacea for health.
The speed can be set on 3 levels and guaranteed by a powerful 600W brushless DC motor (maximum power) capable of overcoming gradients up to 20%. Speed ​​adjustments are up to 5Km / h for pedestrian areas, up to 20Km / h in standard mode and up to 25Km / h (the maximum achievable) in sport mode. Excellent autonomy that even reaches 45Km managed by a super-performing 446Wh battery. Present a Kinetic Energy Recovery System (KERS) which has been completely updated and the energy conversion efficiency has been further improved. The system is able to recover the kinetic energy of each braking and convert it into usable electrical energy to further increase range. The energy recovery efficiency can be adjusted via the Xiaomi Home app according to individual driving needs. A full charge will take approximately 8 hours. The E-ABS braking system is managed by a disc brake.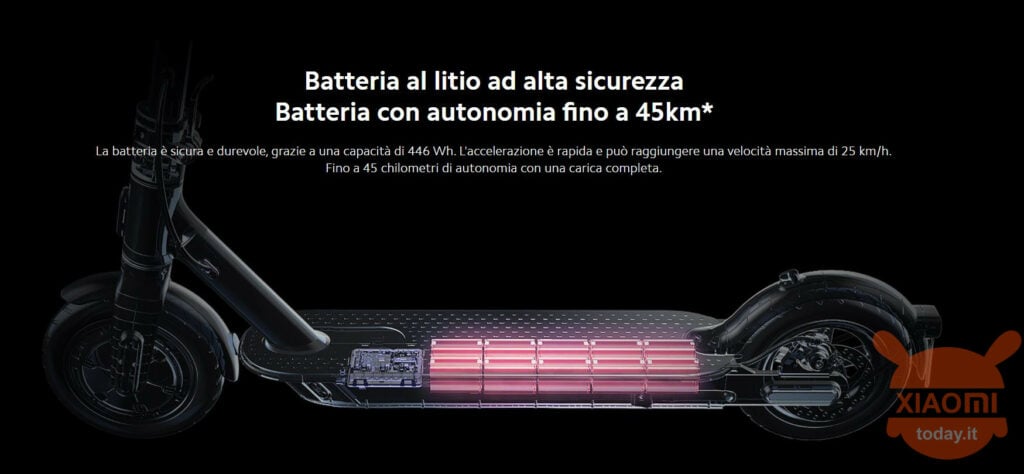 The driver's height can range from 120 to 200cm while the operating temperature from -20 to + 45 °. The waterproofness is guaranteed by Ip54, so no problem to be driven even in the rain. The tires are 8.5 ″ and the controls positioned centrally to facilitate the driving experience.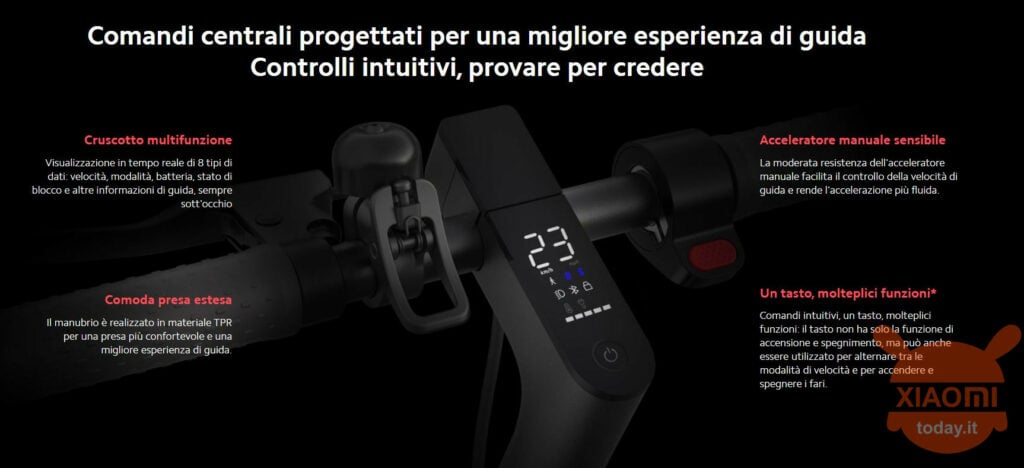 From this detailed explanation of the characteristics of the product, you may have understood that we are certainly talking about the best that the scooter market can currently offer us. But now we come to one of the most surprising aspects, the price. We remind you that these incredible promotions are linked to a maximum number of pieces, normally 20, so if you are interested we advise you to proceed with the purchase immediately so as not to risk running out of steam. We just have to wish you good purchases!
Today we have the scooter on offer at a really excellent price MIJIA 1S which shares most of the technical features with the Pro 2!
⭐️BANGGOOD
🛴 Xiaomi Mijia Electric Scooter 1S at 280 €
💰 Coupon: BGd8c799
📌 Buy https://xiaomi.today/3i4rPoX
🇪🇺Fast Shipping from Europe (No Customs)
Mijia 1S
Autonomy
30 km
Max speed
Maximum speed: about 25km / h

ECO (energy saving): 15km / h

D (normal mode): 20km / h

S (sport mode): 25 km / h

Maximum climb
Slope 14%
Brakes
Electronic brakes and physical brakes
Nominal power
250W
Maximum power
500W
Tire
8,5 inches
Expanded size
108 x 43 x 114 cm
Folded size
108x43x49cm
Controller undervoltage protection
27V
Controller current limit
19A
Engine type
Low speed brushless DC motor
Maximum load
100 kg
Applicable height
120-200 cm
Applicable age
16 50-years
Working temperature
-10-40℃
Storage temperature
-20-45℃
Waterproof
IP54
Charge time
5 hours
Battery p arameter
Rated voltage (VDC)
36V
Maximum charge voltage (VDC)
42V
Estimated capacity
280Wh
Intelligent battery management system
An abnormal temperature, short circuit, over current, double overload / over discharge protection, automatic suspend under voltage
Parameters
Output power
71W
Input voltage
100-240V
Output voltage
42V
Output current
1.7A
Charge time
about 5h