Today we bring you the review of a new smartwatch recently launched by the Mibro brand with the name of Mibro Color. It is a low-end wearable with a price of only 36 dollars, about 30 euros at the exchange rate. Now, since it costs so poco, do you buy it without thinking too much or is it better to avoid it altogether? Well, let's find out together in the review!
Mibro Color Review - Many features but the design is not convincing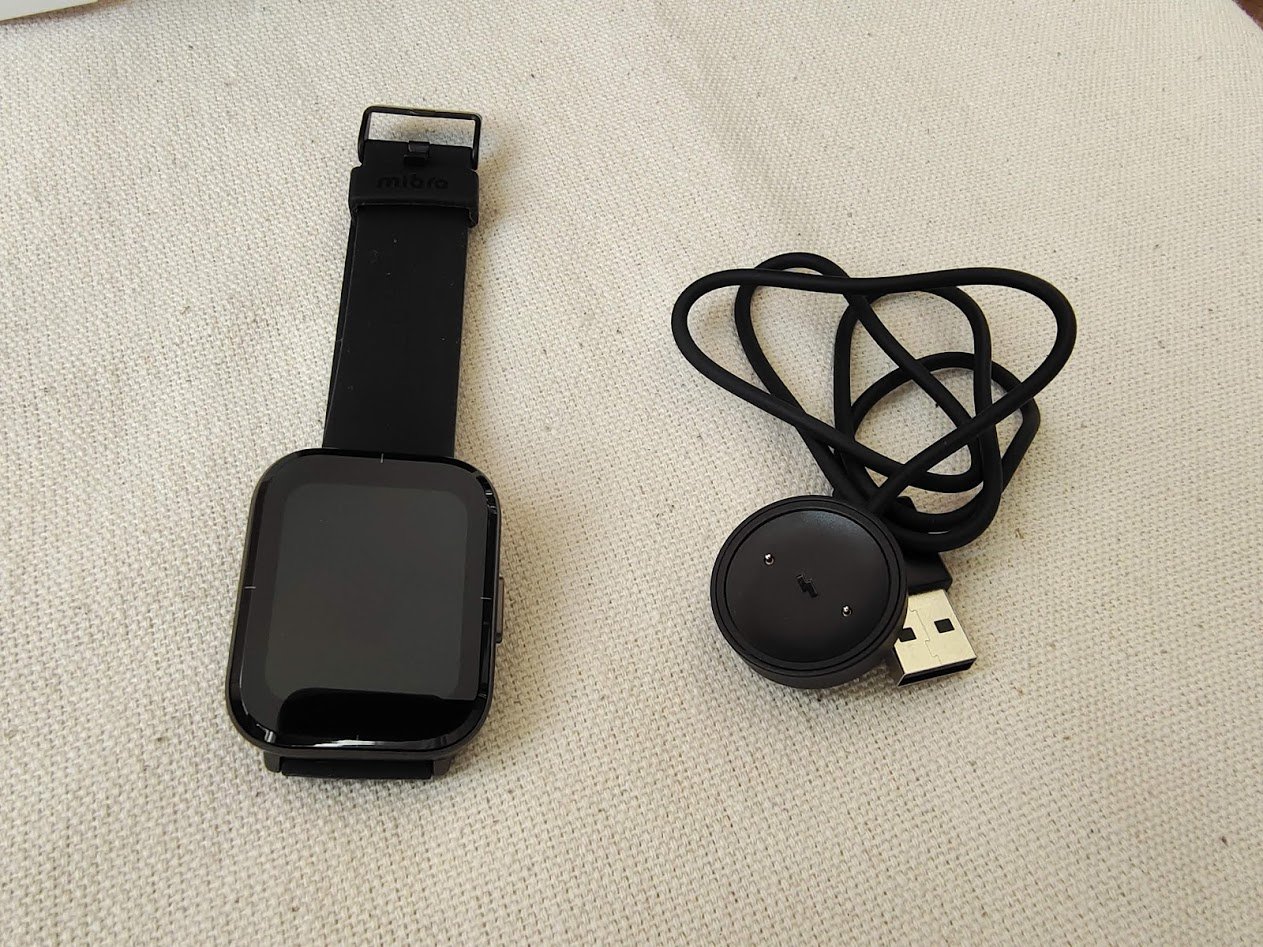 SPECIFICATIONS
Case size: 43 * 35mm, thickness = 10,2mm
Strap size: width = 20mm, unfolded length 252mm
Weight: 52g (including strap)
Material: metal + PC / ABS + liquid silicone rubber
Display: 1,57 inch HD screen
Battery capacity: 270 mAh
Bluetooth version: V5.0
Sensors: PPG heart rate, blood oxygen, acc
Water and dust proof: 5 ATM
Operating temperature: -20 ℃ ~ 45 ℃
UNIQUE DESIGN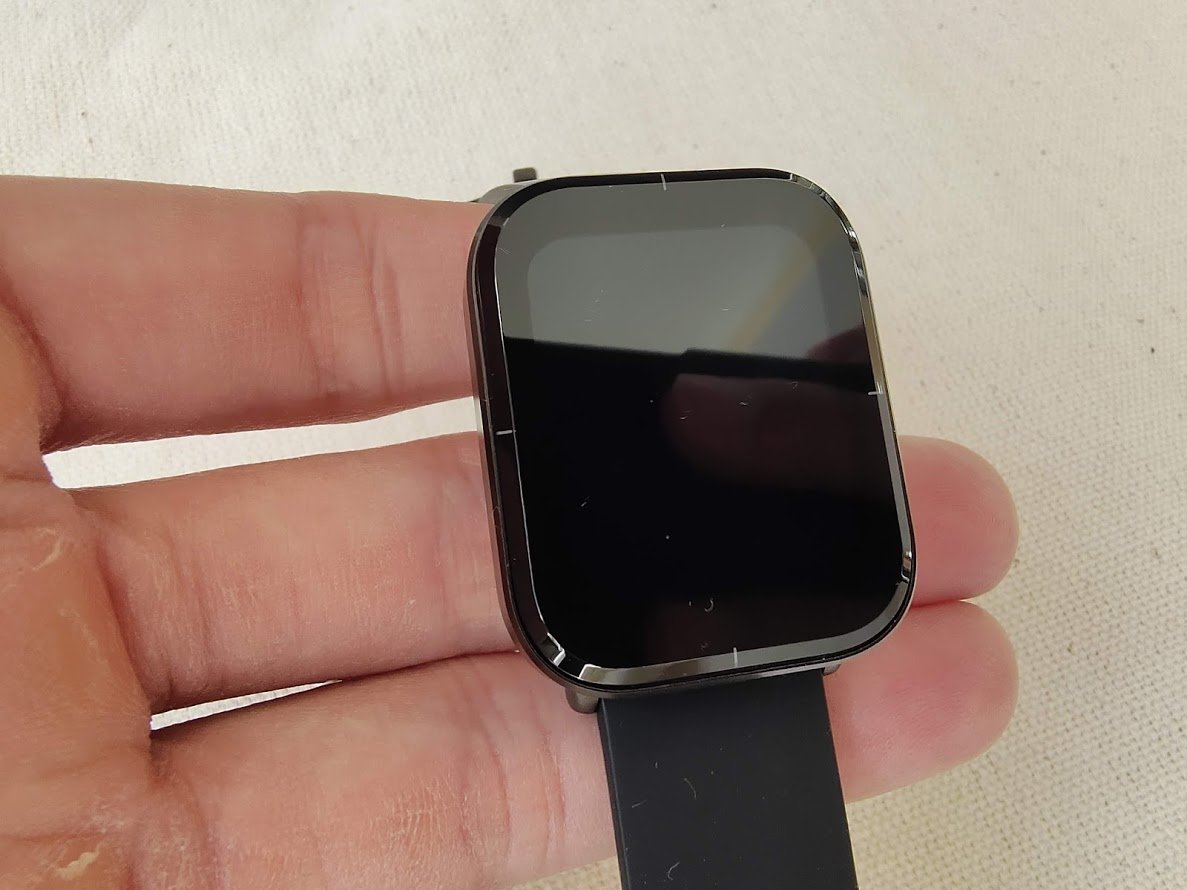 Let's start with the weak point of this smartwatch which, like many others in recent years, is inspired by that of the Apple Watch: the design.
The Mibro Color comes with a relatively small square-shaped case (43 * 35mm) and also the thickness is by no means excessive at just 10.2mm. Unfortunately, however, the look is not at all premium, with edges that are not too thin and a pointed finish that does not satisfy the touch very much. The same goes for the very small and slightly wobbly single side button.
As if that were not enough, Mibro has chosen to add small white dashes on the four edges of which we do not understand the usefulness and which worsen the style.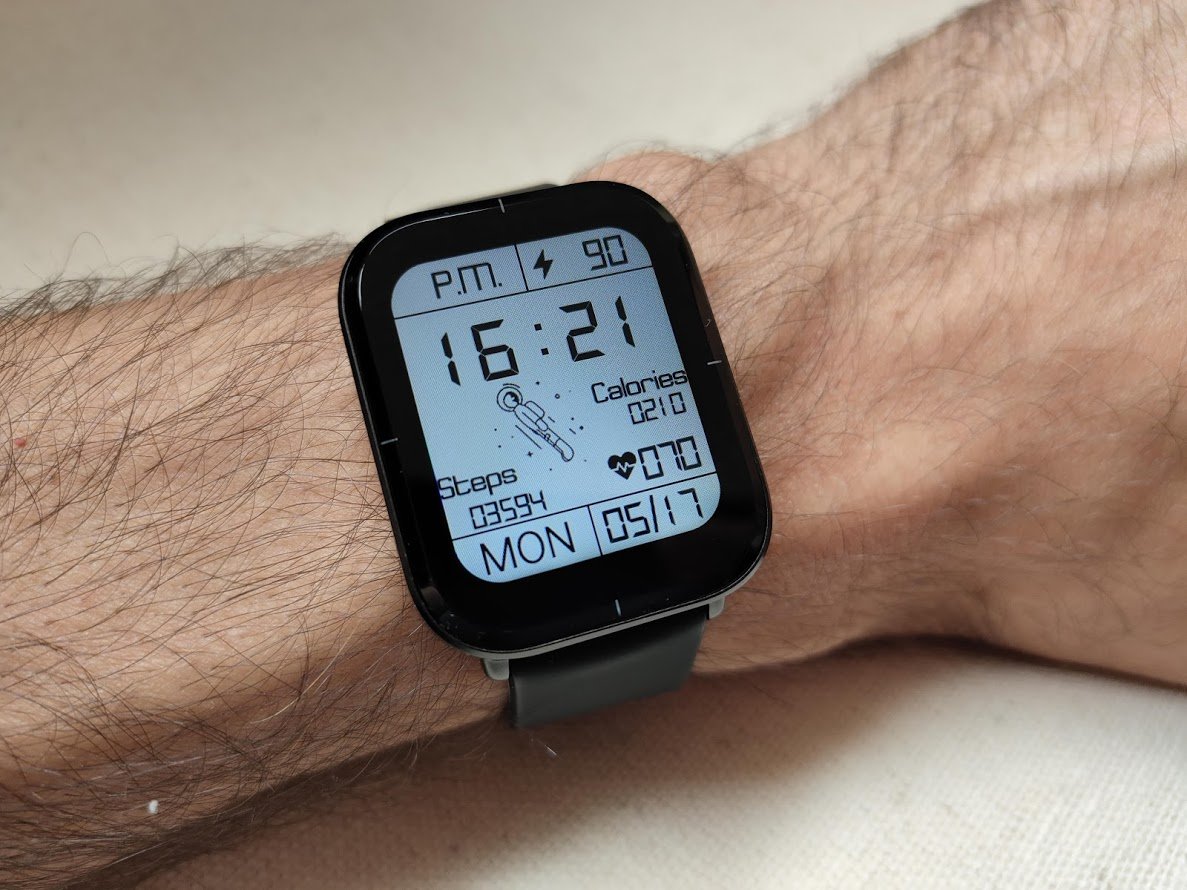 As for the display, however, the 1,57-inch panel is quite sharp and bright, so you can view everything even during the day and under sunlight without many problems. On the positive side, we also add the oleophobic treatment which seems to work very well as even after touching the screen several times there is no trace of fingerprints.
Furthermore, the touch is very responsive, although unfortunately the animations are not as smooth.
FUNCTIONALITY'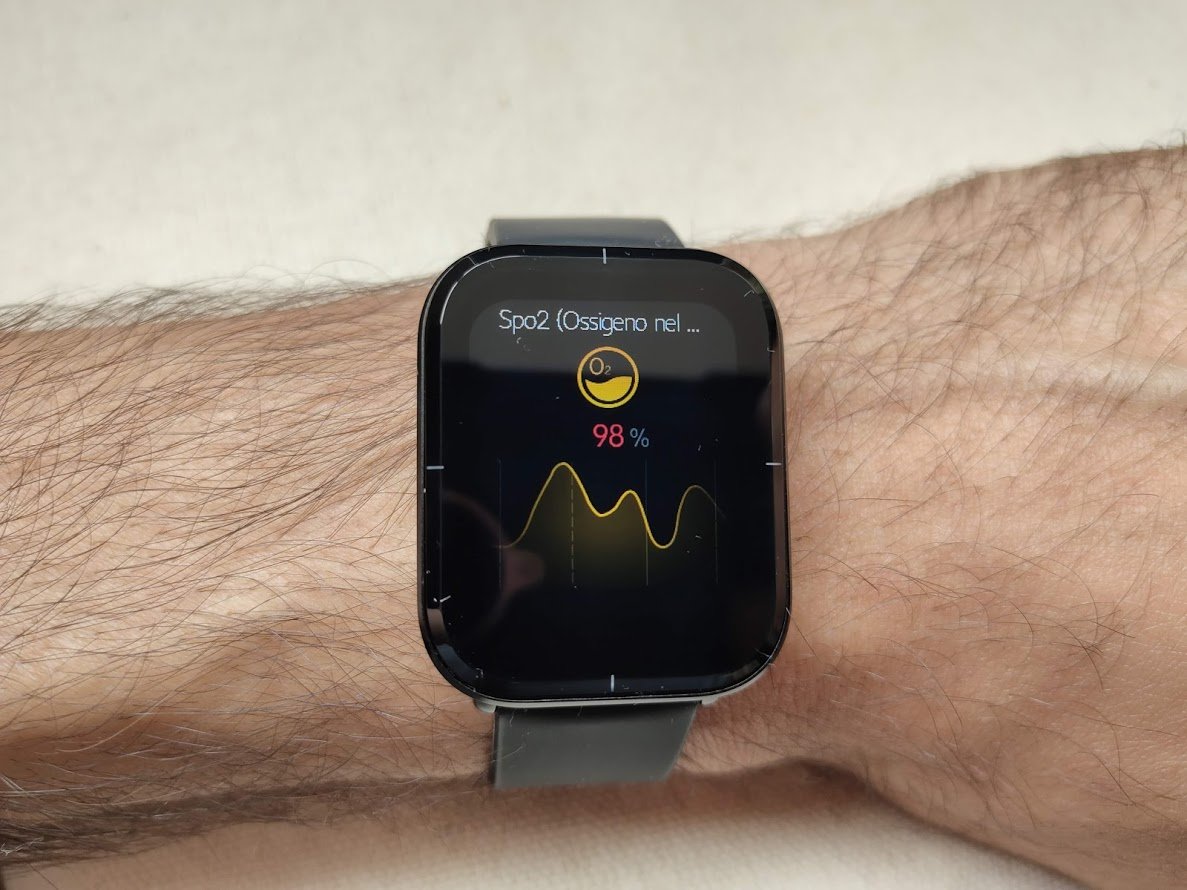 From the point of view of features, the Mibro Color is a complete smartwatch. It has practically everything, ranging from pedometer to blood oxygen monitoring and Italian language is available for those unfamiliar with English.
Another discourse is that of the accuracy of the different functionalities. It is in fact very difficult to understand if the measurement of blood oxygen or that of the heartbeat is correct. This is because even when comparing with other smartwatches or devices, there is no way to know what the correct value is, unless you are using a professional-grade machine.
So, assuming that the Mibro Color is accurate, we can still use it as a reference point for sudden changes of the various values. For example, if the heart rate rises from 80bpm to 120bpm or the oxygen in the blood drops (Sp02) from 99% to 94% for no reason, then we will have to start worrying.
Another strong point of the Color is the companion app which in this case is called "Mibro Fit". The app is in fact quite well done and it is very easy to connect your smartwatch and send various push notifications of all kinds, such as SMS notifications, apps such as WhatsApp, Telegram and much more. Or even synchronize the data collected on the smartwatch so as to show them in the app.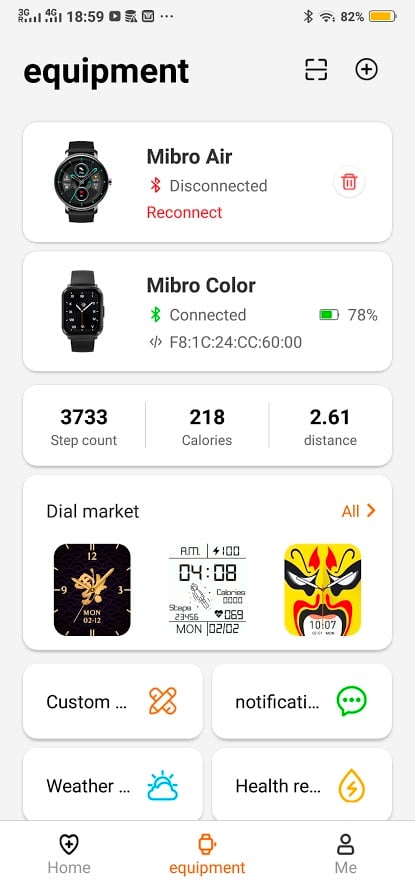 Unfortunately, however, the app fails to provide an acceptable amount of watch faces, at least according to our parameters. As we can see in the screenshot above, there are poco over 20 watch faces available and more than half of these are Christmas themed. The others are really hard to consider usable apart from maybe a couple. If we add to this the fact that among those already on board the smartwatch only a couple are acceptable, we go to a total of four real options. Finally, based on my personal tastes, I found a total of two options, very few.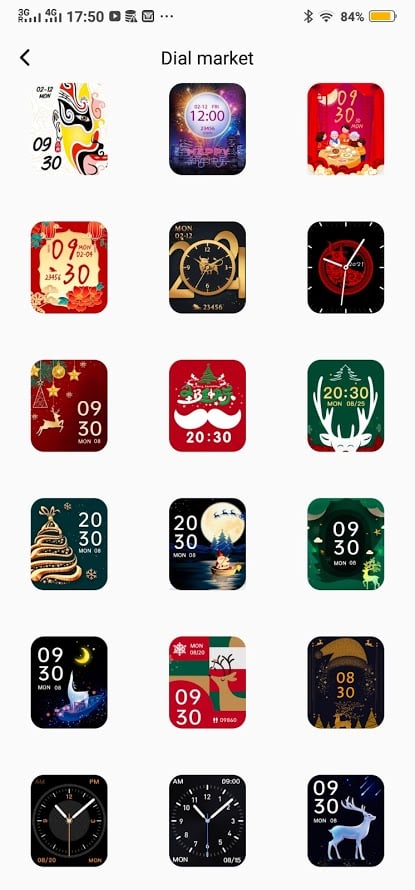 Mibro is partially forgiven with the ability to create watch faces quickly and easily. Just go to the dedicated area, choose the preferred image, add the font, color and position of the time and press "install".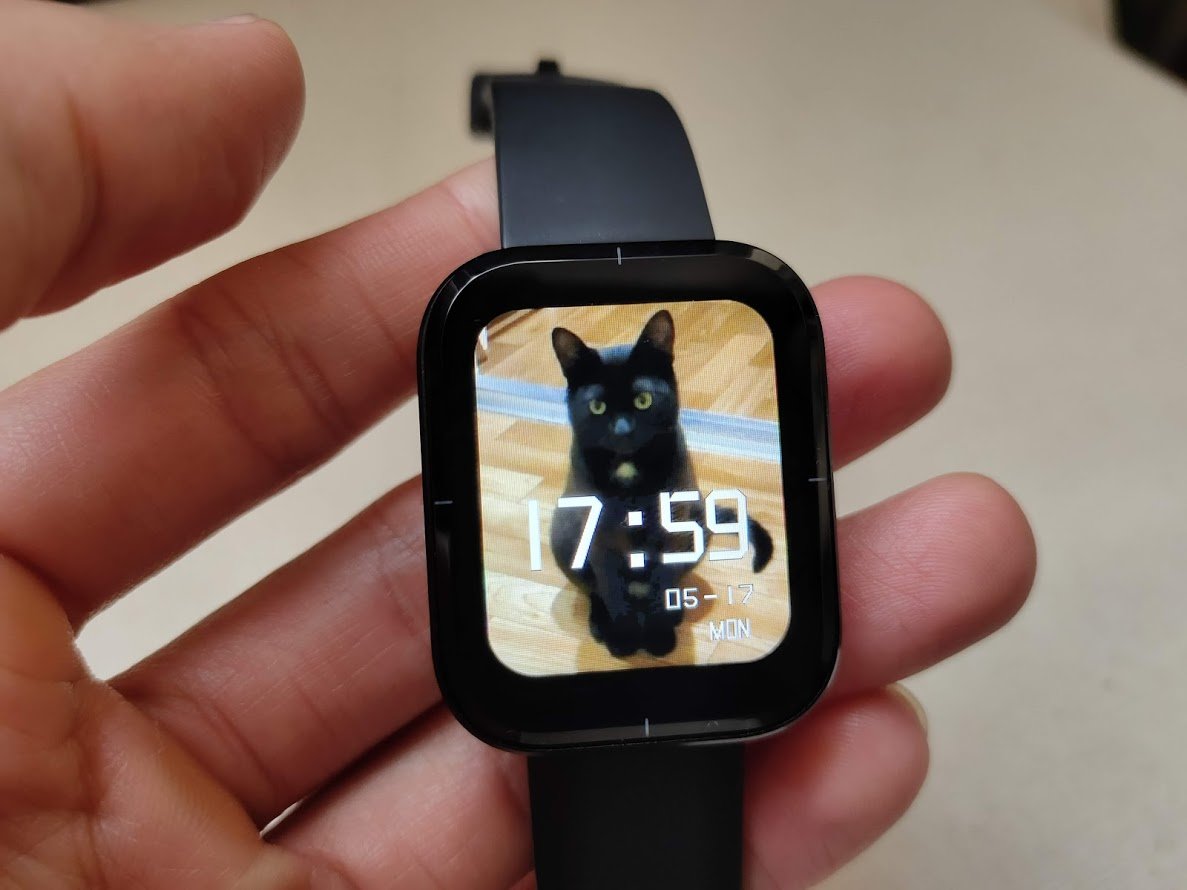 AUTONOMY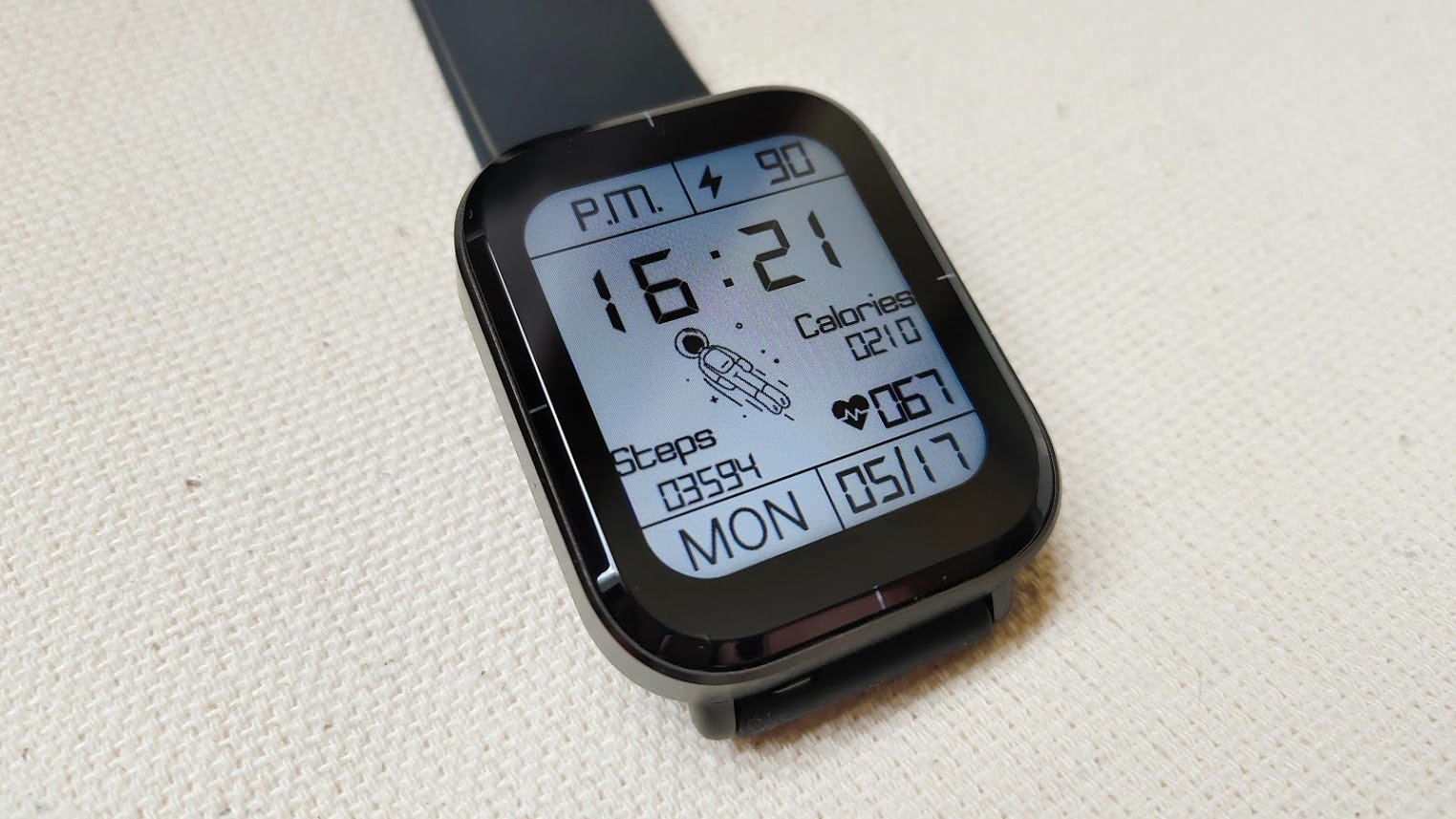 As for autonomy, the Mibro Color discharges about 10% per day (with maximum brightness), so theoretically you can reach at least 10 days of autonomy. In any case, the autonomy varies a lot depending on the use and the active features, so it is impossible to give a precise number of days.
CONCLUSIONS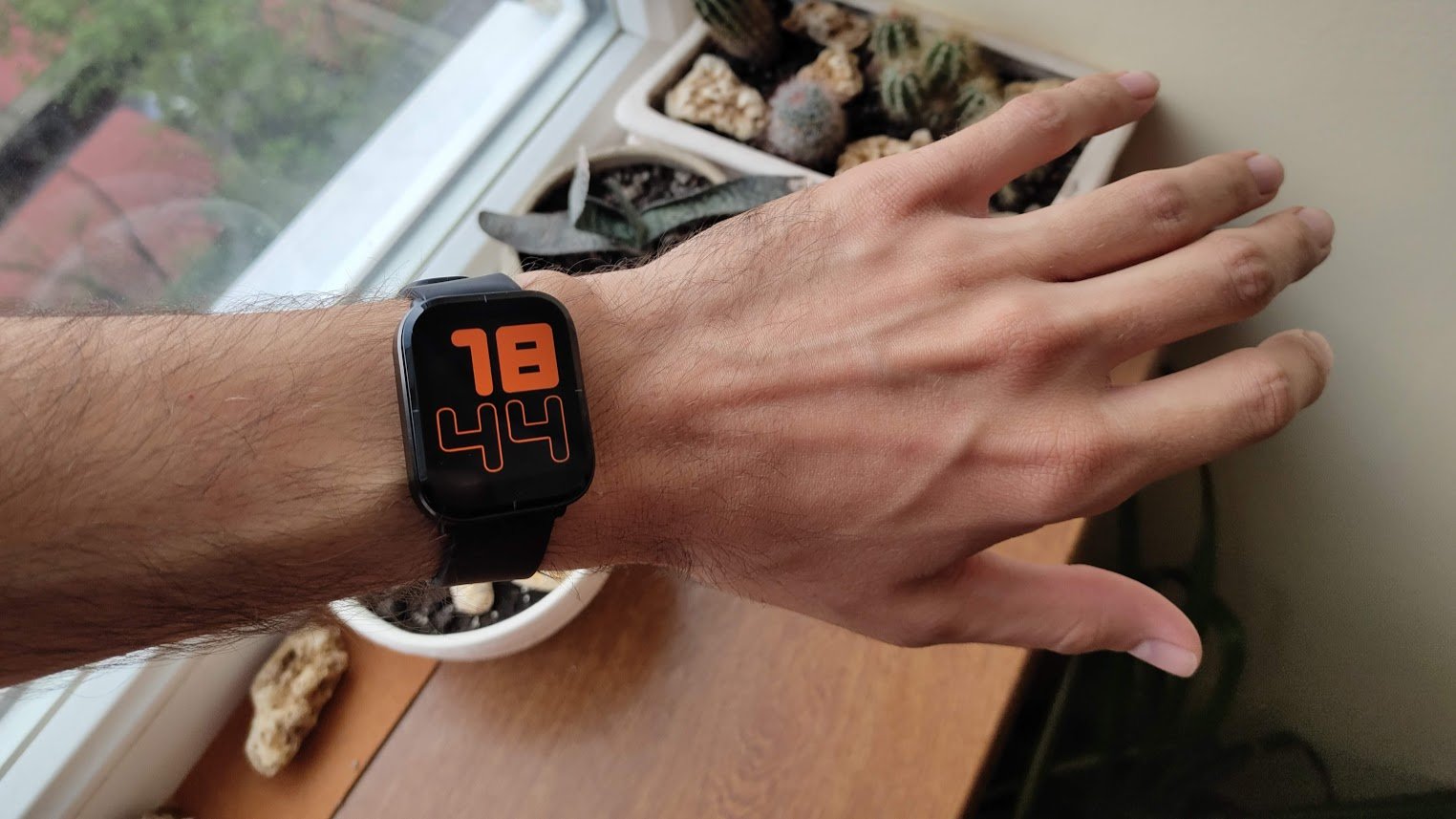 At a price of about 30 euros, the Mibro Color is undoubtedly a very interesting smartwatch, already only for the presence of blood oxygen monitoring (Sp02).
Otherwise, it lacks slightly in design and the watch faces are unwatchable for the most part. So it is a smartwatch recommended for those who want to have various features to keep their health under control (obviously in an "amateur" way) and are indifferent to the external look.
If you are interested in purchasing the Mibro Color, the device is available on AliExpress priced at $ 36, about 30 euros, with coupons available directly in the store.
Are you interested in OFFERS? Follow our TELEGRAM Channel! Many discount codes, offers, some exclusive of the group, on phones, tablet gadgets and technology.
A smartwatch recommended for those who want to have various features to keep their health under control (obviously in an "amateur" way) and are indifferent to the external look.
PROS
SMALL SIZE
MANY FUNCTIONS
BRIGHT DISPLAY
EXCELLENT AUTONOMY
CONS
NOT EXCITING DESIGN
NOT HIGH CONSTRUCTION QUALITY
FEW WATCH FACES
LENS ANIMATIONS
Add your review