Among the many products of Midea, a company in which Xiaomi invested billions of dollars in 2014, there is also the much appreciated Midea M7. It is a complete robot from all points of view: washes and sucks like the best devices for the smart home but, unlike the top of the range, it is offered at a much more accessible price. GShopper in this regard it proposes the vacuum cleaner and washer a less than 150 € with free and fast shipping. Let's go see the details.
Midea M7 is a robot that washes and vacuums and we can find it with free and fast shipping for less than 150 €. Here's how to get it on a super discount
The Midea M7 automatic robot is equipped with a powerful motor that provides a suction power up to 4000 Pa and supports three modes of operation, including "high speed" for carpets. The main V-shaped turbo nozzle and the two side brushes are designed to clean corners and areas along the walls for further increase the cleaning efficiency.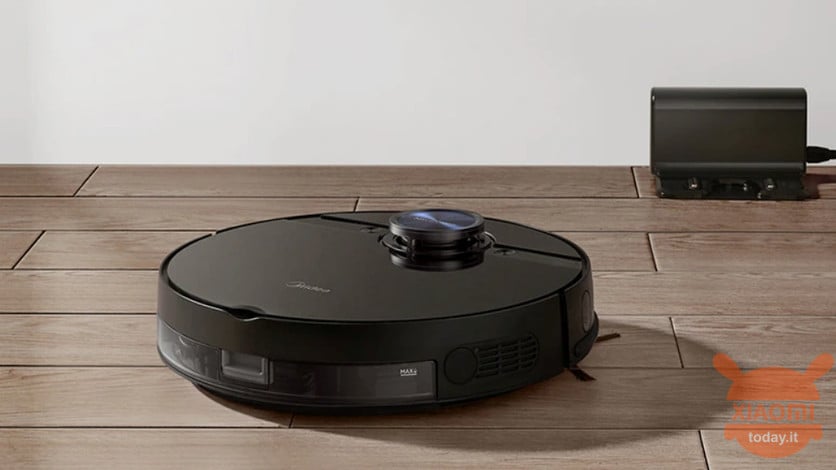 The system laser navigation helps the vacuum cleaner build an accurate map of the room and "understand" the maximum floor area. In addition, you can set up restricted areas, which the device will not enter, and areas for the specific cleaning for more thorough hygiene. The sensor system also prevents the device from hitting furniture and falling from high thresholds or stairs.
The Midea M7 is equipped with a cleaning tank that contains detergent and a microfibre cloth that thoroughly cleans the floor thanks to at the high frequency of vibration (500 times per minute). The autonomy of the vacuum cleaner declared by the manufacturer reaches up to 160 minutes or up to 250 square meters of surface. In this case, the device will automatically go to recharge in case of need.
As mentioned GShopper offers this device to less than 150 € with fast and free shipping. To get it, you can click on the button below and enter the discount code 963A4D41BE.