This morning the first Mijia branded range of bathroom and kitchen products was released. The Mijia S1 series will go on presale in China starting today, while the products will hit the market on August 8th.
Mijia launches its new S1 range of kitchen and bathroom taps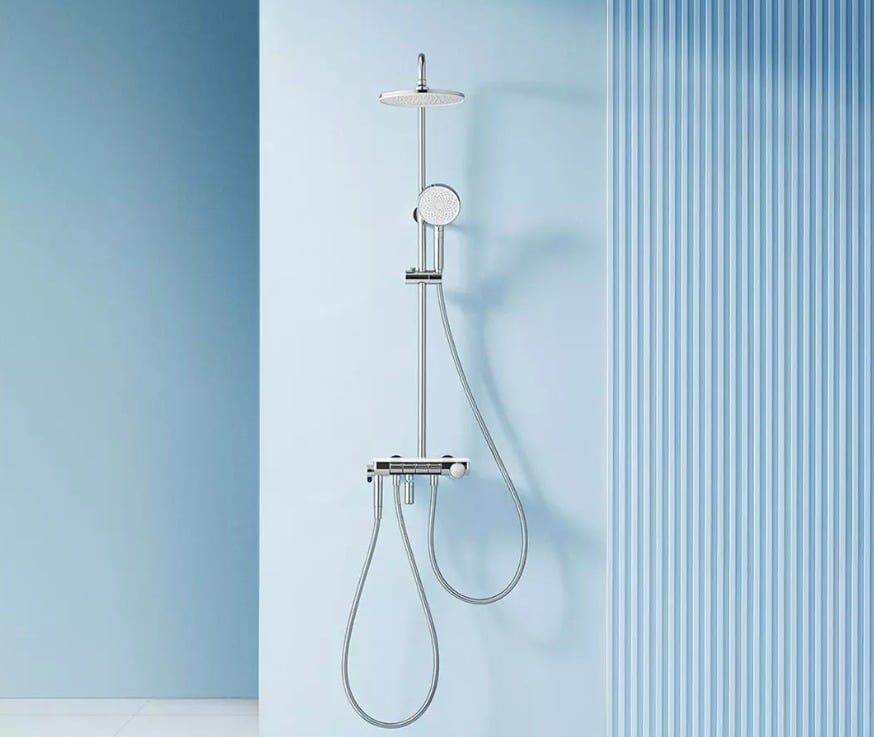 The Mijia S1 series includes four new products:
Mijia S1 temperature controlled shower head, priced at 1099 yuan (160 euros). Features: High-precision temperature and water control for "a new shower experience for the whole family." The Mijia S1 shower head comes with a large tempered glass storage shelf, switch switch, stepless independent temperature adjustment, one-turn constant temperature, four-setting water outlet, three-mode shower, dual-mode hand shower and a grade A brass valve core to increase durability.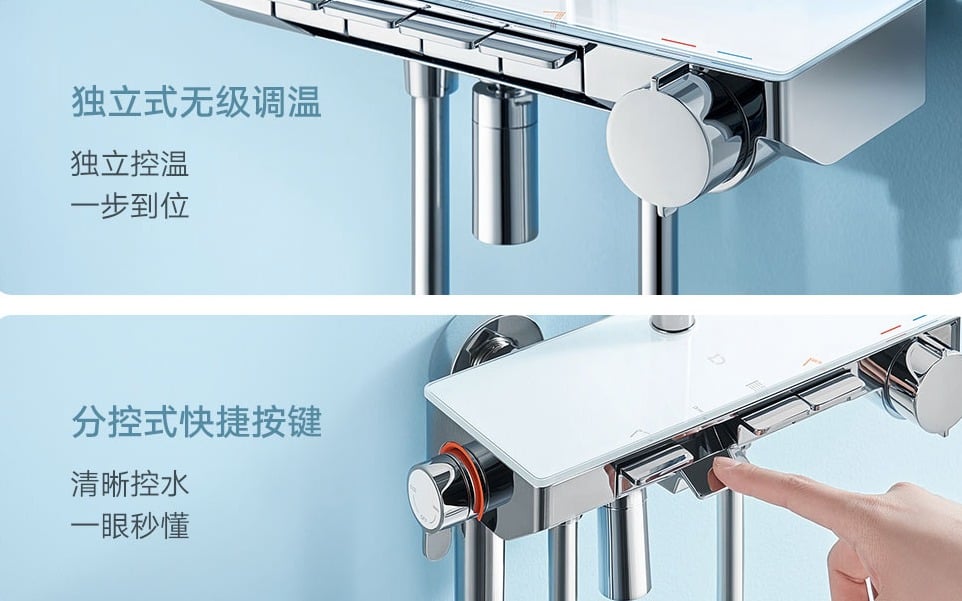 Mijia S1 pull-out basin faucet, priced at 359 yuan (52 euros). Features: Rising fountain water, fun cleaning.
The product integrates three water spray modes: fountain, pressurized water and silent splash-proof water. It also has a removable 38cm rubber tube and supports 720 degree rotation.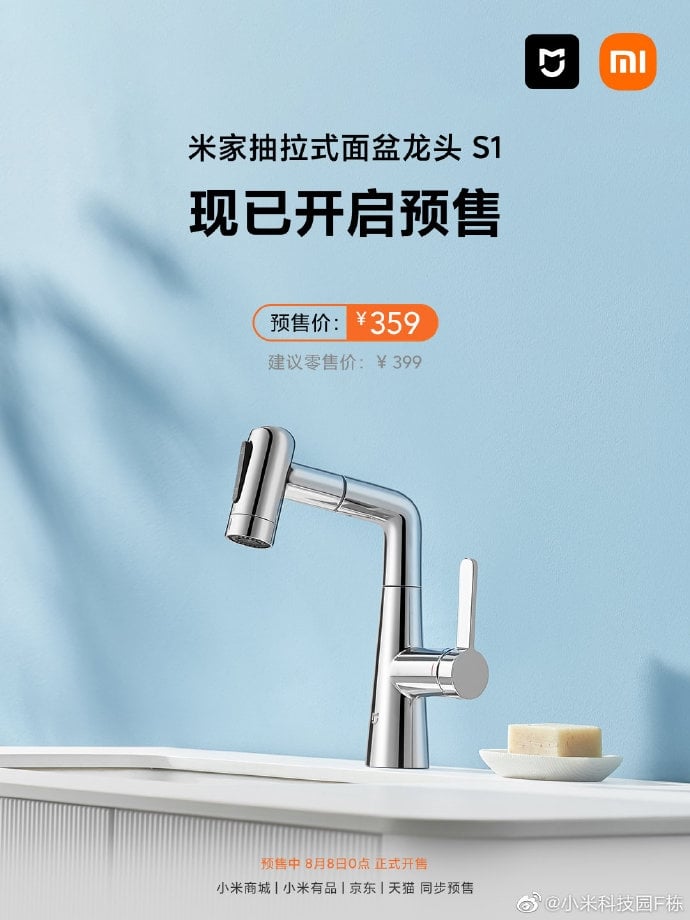 Mijia S1 pull-out kitchen faucet, priced at 399 yuan (58 euros). Features: Force, brush, wash and clean the kitchen without stress.
The product comes with two water brushes that effectively clean large dishes, sprays a pressurized water to wash away stains on the surface such as vegetable leaves, 360 degree rotation and also has a removable 32cm tube.
Mijia Mouthwash Foamer S1, priced at 49 yuan (7 euros). Features: Rotate the water angle, mouth cleaning.
The Mouthwash Foamer S1 brings a delicate arched design to create a soft water column that rises gently. The product also integrates a double ball head rotary pressurization system, so the water pressure is not compromised. In total, rotation at an angle of 720 degrees is possible.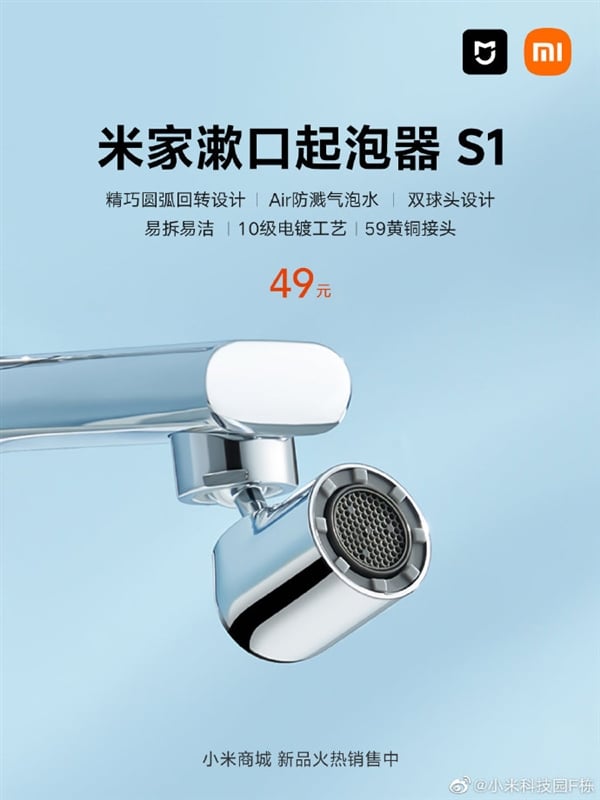 Xiaomi Smartmi Smart Fan Heater
121,00

€

138,90

€
available
30 November 2022 8: 56

Amazon.it
Price updated on: 30 November 2022 8:56